Whirlpool is a renowned multinational corporation specializing in the manufacture of a wide range of home appliances, including washing machines, refrigerators, air conditioners, and much more. With a legacy of over a century, Whirlpool has built durable and high-quality products. Still, customers who are unaware of how to set up their devices or are having trouble with the manual also need assistance. It is for this reason that Whirlpool maintains strong customer service platforms, including Whirlpool customer care number, email IDs, chat support numbers, etc.
Whirlpool Customer Care Number & Emails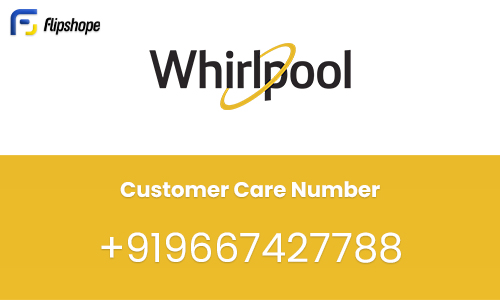 Contacting Whirlpool customer service has never been easier. One of the most direct ways to reach Whirlpool is by calling the Whirlpool customer care number. The customer service team is ready to assist you with general inquiries about the appliances, any technical difficulties you face, or even with understanding which model will fit best in your home. The toll-free Whirlpool customer care number ensures you can reach the company from anywhere, at any time.
Whirlpool customer care number: 1800 208 1800 (Toll Free)
2nd Whirlpool customer care number: +919667427788
Whirlpool AC customer care: 1860 180 4558
Whirlpool refrigerator customer care: +919667427788
Whirlpool washing machine customer care: 1860-208-1010
Whirlpool fridge customer care: 1800 208 1800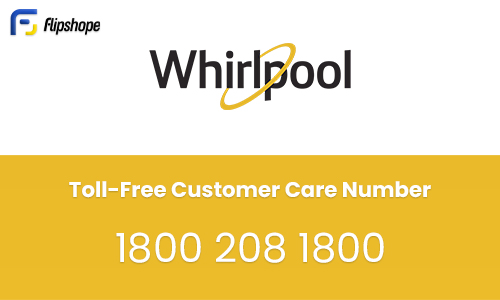 You can also send 'WPL' to 58558 to receive a call from Whirlpool customer service. Some other features offered by the Whirlpool customer service team:
Assured call-back within 2 hours
Service engineer visits in 24 hours
Vast service network across India
Whirlpool Customer Care Email ID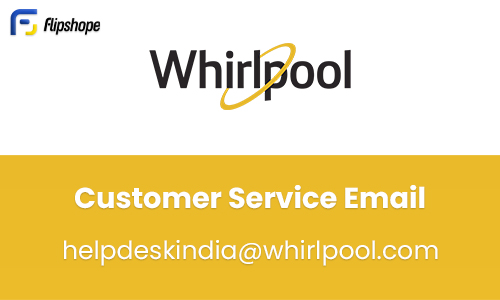 If you prefer referrable communication or have any queries that are not urgent, you can also write to Whirlpool's customer care email ID. The customer care email ID serves as an excellent mode of communication for queries that do not require immediate attention. Remember to provide all the details that are necessary for your concern, such as images, receipts, ticket numbers, name, etc. With Whirlpool email support, you can expect a timely response with answers to your questions.
Whirlpool customer service email: helpdeskindia@whirlpool.com
Whirlpool Customer Care Number For Escalation Issues
When you have a complex issue, need to talk to a higher authority regarding any of your concerns, or your issue remains unresolved, you can use the contact details mentioned below. Whirlpool is devoted to providing the best customer service there is and so has given the users specific email addresses and a number if they wish to escalate their concern to a higher authority.
Social Media Accounts
Many companies, including Whirlpool, maintain an active presence on all social media platforms. Whirlpool updates its customers about all the new launches, promotions, and announcements through social media platforms. You can connect with Whirlpool through their social media accounts like YouTube, Instagram, Twitter, and Facebook.
Whirlpool Shipping Policies
Whirlpool has designed its shipping policy with the customer's convenience in mind. On ordering a Whirlpool appliance, you are signing up for a hassle-free delivery process. Whirlpool is committed to ensuring that your appliance reaches you in optimal condition. Some other things to keep in mind while ordering from Whirlpool are the policies related to delivery and return, delivery charges and time, as well as the return policy.
Delivery and Return
Delivery and return are a part of the shipping policy at Whirlpool and should not be overlooked. Whirlpool does not ship internationally, but the products on the website are available in selected cities and pin codes. The delivery of all appliances continues throughout all weekdays, except for National Holidays and any other public holidays.
Delivery Charges & Times
Whirlpool does not incur any extra delivery charges on their appliances, and it is included in the appliance cost. Delivery is generally made 7-10 days from the time of purchase, although it may take longer depending on the billing address or if the delivery is in remote areas. Delivery dates shown are an estimate, and Whirlpool is not liable for any delay in delivery.
Return Policy
If you receive a defective or damaged product or if you are dissatisfied with your purchase for any reason, Whirlpool has a well-defined return policy in place. You can initiate a return by calling the Whirlpool customer care number, writing to the concerned email address, or sending them a text on WhatsApp explaining an issue. The damaged goods, however, are subject to the policy.
Check Whirlpool Ticket status
If you have contacted Whirlpool customer care for any concerns, you can check the status of your ticket. This allows you to stay updated on the progress of your requests and inquiries so that you are not left in the dark. Whirlpool customer service provides you with a ticket number with which you can get quick assistance. To check the ticket status through the website, follow the steps:
Visit the Whirlpool website.
Click on 'Ticket Status' under the heading 'Service & Support'.
You can enter the reference/ticket number here to track the status of your request.
Whirlpool's commitment to customer service is evident through its comprehensive customer care. Whirlpool is at your service, whether it is questions about your appliances, technical support requirements, delivery and return inquiries, or general assistance with other aspects of your Whirlpool experience. Reaching out to Whirlpool customer care is made very convenient by the use of multiple points of contact, ensuring that a Whirlpool customer receives all the support they need.
Swiggy Customer Care Number
Zomato Customer Care Number
Paytm Customer Care Number
Thomson Customer Care Number
Boat Customer Care Number
Jio Customer Care Number
Vu TV Customer Care Number
FAQs
Q1. How do I contact Whirlpool customer service?
Ans. Whirlpool has multiple points of contact, such as:
Whirlpool customer care number: 1800 208 1800
Whirlpool customer care Whatsapp Number: +919667427788
Whirlpool Customer Care Email support: helpdeskindia@whirlpool.com
Whirlpool Customer Care SMS support: 'WPL' to 58558 to receive a call from Whirlpool
Q2. How do I raise a complaint on Whirlpool?
Ans. One of the most direct ways to raise a complaint on Whirlpool is by calling the Whirlpool customer care number at 18002081800 or texting them on WhatsApp at +919667427788.
Q3. What are the working hours/days of Whirlpool customer care?
Ans. Whirlpool customer service is available to you from 8 AM to 8 PM every day.
Hope you like this article (Whirlpool Customer Care | Phone Numbers and All Other Info!). For any suggestions or queries, feel free to mention them in the comment section.
Connect with us on Facebook and Twitter. Join our Telegram Channel. Download the Flipshope extension for the latest tricks and offers. For any queries, please Whatsapp us at 9999488008.