As everyone knows, our daily expenses are continuously increasing, and the only way to reduce them is to look for the best offers and deals. Although many online sites will help you, JioMart is one of the best online grocery stores. It always comes up with amazing offers and deals that permit you to buy products at minimum prices. JioMart is a Reliance-powered online grocery store founded in December 2019, where you can conveniently find all your daily necessities. So, if you're looking for the best JioMart sale offers and deals, stay tuned with us and know about all the Jiomart sale dates and offers.
Ongoing & Upcoming JioMart Offers & Sale:
JioMart Offers Live Now
Also check: Flipkart Upcoming Sale
JioMart Upcoming Sale Dates:

Big discounts are calling! Yes, this time again, the JioMart sale today offer great deals to maximise your saving and make your shopping pocket-friendly. So you should shop at JioMart since you know it is ready with plenty of offers to help you save on all categories. Furthermore, what would be more enjoyable than Jiomart allowing you to save on all the daily essentials? Have a look at the upcoming sale on Jiomart.
| | | |
| --- | --- | --- |
| S. No. | Upcoming JioMart sale 2023 | Jio Mart Sale Dates (Expected) |
| 1. | JioMart's Christmas sale | 22nd to 25th December |
| 2. | JioMart's New Year sale | 1st to 5th January |
| 3. | JioMart Valentine's Day | 10th to 14th February |
| 4. | JioMart Holi sale | 19th to 24th March |
| 5. | JioMart's Baisakhi Sale | 10th to 14th April |
| 6. | JioMart Big Summer Sale | 21st to 30th April |
| 7. | Grand Shopping Carnival on JioMart | 12th to 20th May |
| 8. | JioMart 7 Max Discount Sale | 15th to 25th May |
| 9. | JioMart Craft Sale | 21st to 23rd May |
| 10. | JioMart's Only Fashion Sale | 1st to 12th June |
| 11. | Jiomart's Kitchenware Sale | 15th to 28th June |
| 12. | Jiomart Back to School Sale | 20th to 28th June |
| 13. | Jiomart's All About Fashion Sale | 23rd to 30th June |
| 14. | JioMart Big Monsoon Sale | 14th to 19th July |
| 15. | JioMart Grand Independence sale | 13th to 16th August |
| 16. | JioMart's Rakhi sale | 22nd to 27th August |
| 17. | JioMart's Home & Electronics Fest | 27th to 30th August |
| 18. | JioUtsav Sale | 8th to 15th October |
| 19. | JioMart's Dussehra sale | 19th to 3oth October |
| 20. | JioMart Diwali sale (JioUtsav) | 1st to 13th November |
| 21. | JioMart Black Friday Sale | 24th to 28th November |
Upcoming Sales on Top Online Shopping Websites:-
How can Flipshope help you save more in the JioMart Upcoming sale 2023?
With sales going around, products from JioMart are available at the best discounts. But who doesn't like a bit more discount? Grab products from the JioMart sale by applying the best features of the Flipshope Extension. It works like magic to give you the best discounts during the JioMart Upcoming Sale. The Auto Apply Coupon feature automatically applies the best available coupons, so end your coupon quest now! Also check out Price Drop Alert feature | Instant Price Cut Information on Your Favourite Items!
Live JioMart Sale and Offers
JioMart Offers
Backpacks & Wallets | Up to 40% off
Kitchenware | Up to 70% off
Lowest Price on watches, clocks, & more
Special offers on Winter Essentials
Decor under 999
Urban Ladder | Quality furniture at Rs. 1,109
Best ever deals on audio needs
Grocery | Up to 50% off
Kitchen & Personal Appliances | Up to 60% off
Women Wellness Essentials| Up to 50% off
Upcoming JioMart sale 2023
1. Christmas sale
For all the users, there is good news, save up to 50% on household necessities. JioMart offers you the best opportunity to save a lot on your desired products, be it cakes, chocolates, snacks, or anything; get all these at affordable prices and enjoy your Christmas Eve. With a variety of cashback and bank savings, Jiomart's upcoming sale offers are stunning and hard to pass up. Have everything delivered to your doorstep with all the convenience in just one tap.
Grab exciting offers and save up to 20% on fashion products
Great offers on home decor
Buy jewellery and save up to 20%
Get exciting offers on electronics: Reliance Digital Sale
2. New Year sale
This upcoming sale will bring you amazing savings on a number of things because it marks the beginning of the new year. Don't pass up this chance to save money on essentials like rice, atta, oil, and other stuff. You will be pleased with JioMart New Year offers when you save money on your everyday necessities. This is a great opportunity to buy all products at budget-friendly prices. Additionally, this sale will allow you to update your wardrobe with the newest and most fashionable products.
Up to 30% off on home and kitchen products
Save up to 10% on fashion products
Get home improvement products at up to 10% off
Checkout: Best Laptops Under 45000
3. JioMart Valentine's Day
This Valentine's, get ready to take advantage of some incredible savings. Surprise your loved one with a lovely present, be it chocolates, grooming products, and other items. Get all these at the greatest discount in the Valentine's Day sale; get ready with your wishlists and mark the JioMart sale dates to shop for your favourite stuff.
Grooming products are available at a great discount
Get up to 15% off on chocolates
Save big on fashion products
Also check: Top 5 Upcoming Realme Phones
4. JioMart Holi Sale
The best way to make your Holi celebration enticing is to shop online and take advantage of JioMart Holi Sale offers. So get ready with your shopping list and buy all your desired products before you miss the best deal. So gear up, guys! It's time to make your Holi more colourful and joyous with the greatest JioMart offers.
Save big on Groceries
Get up to 15% off on home improvement products
Beauty products are available at up to 10% off
5. JioMart Baisakhi Sale
This Baisakhi, celebrate the ultimate joy by shopping your heart out from this upcoming Jiomart sale 2023. Through this sale, you can get exciting discounts on various food products, be it rice, pulses, or any staple food. This sale will be valid for four days. So hurry up and grab the deals from the upcoming sale on Jiomart.
Get up to 10% off on snacks
Buy staple food at up to 50% off
Huge discount available on Basmati rice
6. JioMart Big Summer Sale
JioMart is here to surprise all the bargain hunters pleasantly with the summer sale. Use JioMart while staying indoors to take advantage of fantastic deals and discounts. Get your shopping cart ready; the deals won't let you down and will keep you energised. There would be massive discounts on ice cream, cold drinks, and other items; stay cool with these amazing summer sale offers.
Trending Summer Styles | 50-80% off
Cooling Summer Deals | Up to 80% off
Summer Special Groceries | Up to 50% off
Up to 50% off on cold beverages and ice creams
Clearance Sale on Top Brands
Summer Special Deals | Save up to 75% on cycles & accessories
ACs, Refrigerators & Washing Machines | Up to 50% off
Buy summer skincare essentials and save up to 60%
Coolest offers on kitchen essentials | Up to 70% off
7. JioMart Grand Shopping Carnival
With nothing more than awesomeness and discounts, the JioMart Sale is back. Let the shopping carnival make way for savings in your wallet. With up to 80% off on almost every category of product, this sale will cater to all your needs. Free the products from your cart and shop for all you want. Check out the details below:
Up to 70% off on Summer essentials
Save big on Groceries
Never before deals on Fashion Styles
Up to 80% off on Furniture
Laundry Essentials at up to 60% off
Trending Smartwatches | Up to 85% off
8. Jiomart 7 Max Discount sale
JioMart sale today offers a great discount on your favourite products to make your life better and easier. These days will let you enjoy discounts on all daily life essentials things, be it groceries, electronics, clothes, luggage, and many other things. This sale will keep your shopping experience a top priority and, hence, will provide high-quality products.
Get up to 20% off on personal care products
Save huge on haircare products
Up to 30% off on food items
9. JioMart Craft Sale
If you are a big art and craft fan, then you will absolutely adore this upcoming Jiomart sale 2023. This sale will provide all the handmade or woven products at ultimate discounts. Whether you want to try handmade bedsheets or any other item, this sale will help you out. So get ready to explore the craft mela on JioMart.
Up to 20% off on handmade products
Save up to 10% on Kurtas
Get up to 10% off on bedsheets
10. JioMart Only Fashion Sale
It's time for you to make your fashion sense even better with the amazing upcoming Jiomart sale 2023. This sale will offer amazing discounts on all fashion products, be it clothes, shoes, or accessories. So no matter whether you are a man or woman, Jiomart has goodies for everyone. There are various offers that you will find here.
Get up to 10% off on Women's Tshirts
Save up to 20% on men's pants
Huge discount on shirts
11. JioMart Kitchenware sale
If you are running out of kitchenware items and are eagerly thinking of buying them, then you have landed on the right page. The upcoming sale has all the kitchen essential items like blenders, cookers, toasters, and other exclusive things. Here are some of the offers you should focus on to start your kitchen shopping.
Get up to 10% off on blenders
Save up to 20% off mixers
Buy cookers at up to 30% off
12. JioMart Back to school
If you have kids who are in school, then you would be happy to know that Jiomart is about to come with Back to school sale where you will get all the things related to school and stationery. This sale will offer discounts on wallpapers, stickers, and all the things useful for your kids. So make your kids happy through this upcoming sale on Jiomart.
Get up to 10% off on school notebooks
Up to 50% off on kid's wallpaper
Save up to 30% on stationery items
13. JioMart All about Fashion sale
It's all about fashion and trends, and if you don't know any, then it's time for you to try your hands on upcoming sale on Jiomart. The sale will crack you all the fashion-related deals within no time and deliver the best fashion products. So don't wait and fill your cart with all the good things now!
Get up to 10% off on sarees
Save up to 20% on joggers
Get exciting deals on sportswear
14. Jiomart Big Monsoon Sale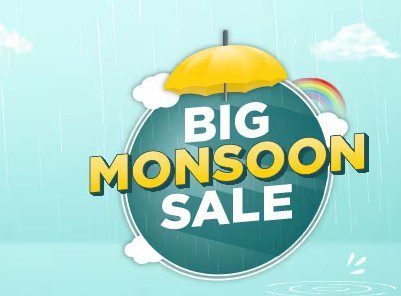 Hey shopping lovers! Shop your heart out with the Jio Mart Monsoon Sale and avail of unbelievable discounts on all your favourites. This JioMart Upcoming Sale can be your reason to shop more and save more. Get ready with all your Monsoon needs and have a worry-free rainy season. Check out the offers in this JioMart sale and add them to your carts now!
Thundering Deals on Monsoon Favourites | Up to 80% off
Flash Sale on Washing Machines and Refrigerators
Raining Discounts on Mobiles
Exclusive Monsoon Bash on Furnishings
15. Rakhi Sale
Make this Rakhi special by giving an amazing surprise to your sister. JioMart provides incredible offers and discounts during the festival of Rakhi. You can buy a lovely present for your sister without spending more. Make your sister happy by selecting from a wide range of affordable women's grooming products and cosmetics. Additionally, there will be the best offers on candies and chocolates. To know more about upcoming sale JioMart offers, go through the following deals.
Blockbuster deals on women's grooming essentials
Chocolates and sweets at up to 30% off
Get sports, toys and luggage at up to 15% off
16. JioMart Grand Independence Sale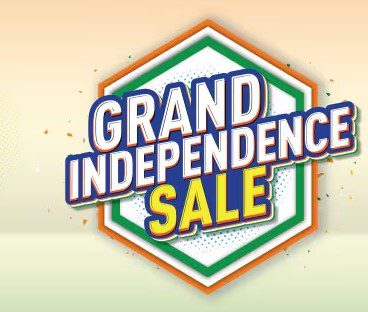 JioMart is all set with mind-blowing deals, so are you ready to dive into a pool of discounts to get benefits from this sale? Take advantage of some amazing offers on JioMart across almost all categories. Stock up on food and other household essentials. There is no reason to deny when home care, personal care, and baby care products are offered at special discounts.
Kitchenware | Up to 80% off
Fashion | Min. 50% off + extra 10% off
Sports & Fitness | Up to 75% off
Indian Handloom sarees | From ₹600
Smart TVs | Up to 75% off
Save big on Beauty & Personal care products
17. JioMart Home & Electronics Fest

JioMart sales provide you with enticing deals and discounts, so stay updated to grab the best deals on items of all categories during JioMart's Electronics Fest. It has mind-blowing offers that will make you a Reliance online shopping addict. Get fantastic discounts from a variety of brands and take advantage of no minimum order amount.
ACs | Up to 53% off
iPhone | Up to ₹4000 instant discounts
Best Selling Smartphones | Up to 30% off
Kitchenware| Up to 70% off
Sports & Fitness | Up to 75% off
Laptops & Tablets | Up to 40% off
Up to 5% Cashback on Mobikwik
Save big on washing machines
18. JioUtsav Sale

Get ready to rock the popular Festive sale of Jio Mart, where you will get some exciting discounts and offers on smartphones, fashion, and, of course, lighting. This year's festival will feel more different and happier because the upcoming sale on Jiomart is going to be big and bold. Here are some of the expected offers to look for before entering into the real sale and shopping your heart out. Have a look now and pick the most suitable one for yourself.
Kitchenware | Under 499
Casual Wear | Under 299
Laptop & Tablets | Up to 40% off
Get up to 30% off on smartphones
Women's clothes available at huge discounts
Buy shoes at up to 20% off
19. JioMart Dussehra Sale
Let's celebrate the victory of good over evil and make this Dussehra even more memorable by shopping all your favourite things from your favourite store in the upcoming Jiomart sale 2023. This sale will bring a lot of good luck and surprises for you by giving discounts on fashion, electronics, kitchen essentials, groceries and whatnot. It is not wrong to say that those days are going to be supersaver days. So get ready to make the most out of this upcoming sale on JioMart. Go through the following offers now!
Get up to 20% off on groceries
Save up to 40% on kitchen essentials
Buy electronic products at up to 10% off
20. JioMart Diwali Sale (JioUtsav)

Light up your Diwali with the greatest JioMart offers. You can buy a variety of items at the most surprising prices to make your Diwali even more wonderful. Get discounts on cooking appliances and more so that you can make your favourite meals to share with your loved ones. Users have eagerly awaited this sale since Diwali is the best time to shop at JioMart to save a lot. You can receive up to 60% discounts, so are you excited about shopping from this upcoming Jiomart sale 2023?
Trending Festive Styles | 50-90% off
Amazing offers on home furnishings
Get up to 35% off on electronics
Unbelievable Deals on Sweets & Beverages
Save big on fashion
Festive Essentials | Up to 50% off
21. JioMart Black Friday Sale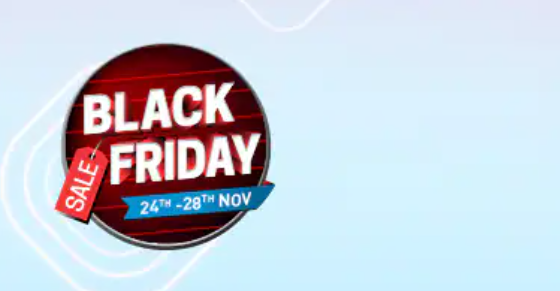 Finally, the year is about to end with some amazing and exciting discounts on your favourite products like clothes, cosmetics, beauty, and many other things. This upcoming sale on JioMart can be your ultimate saviour if you are waiting for big discounts on your shopping. These offers are made to let you shop at a discount and save huge from your pockets. So hurry up and set a reminder to avail yourself of all the offers this Black Friday!
Get up to 10% off on smartphones
Buy cosmetics at up to 40% off
Exciting deals on beauty and makeup
Featured Spotlight International Brands
JioMart FAQs
Q1. How long does JioMart take to deliver my order?
Ans. JioMart will deliver your order within 2 to 4 days.
Q2. How much can I save on home and kitchen essentials on JioMart?
Ans. You can save up to 20% on home and kitchen essentials.
Q3. What bank offers does JioMart provide?
Ans. Using a BOB credit card, you can get 10% cashback on minimum spending of Rs. 10000. The bank offers, however, vary with time.
Hope you find this article (JioMart Upcoming Sale | Updated list of amazing offers!) helpful. If you have any suggestions, please share them with us in the below comments.
Connect with us on Facebook and Twitter or join our Telegram Channel. Download the Flipshope extension for the latest tricks and offers. For any queries, please WhatsApp us at 9999488008.