Vu TV is an Indian brand that is among the top 10 largest-selling TV brands across e-commerce platforms in India. The company is known for its commitment to innovation while also providing high-quality visuals to its customers at competitive prices. The brand has TVs, from affordable options to premium models with cutting-edge technology. The Vu customer care team focuses on customer service rather than hype and glitz, which has ensured that it remains the best in comparison to other TV brands. Read on to learn more about Vu TV Customer Care Number & other customer care contact methods!
Vu Customer Care Numbers, Email ID's & Address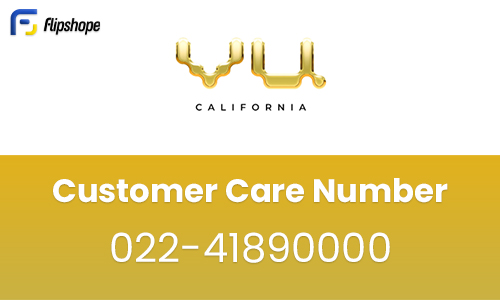 Vu TV customer care is widely known in the entire industry for its quality. Whether you have technical issues, product-related questions, or need assistance with warranty claims, the Vu customer care number can be your first point of contact. Vu TV's sales support is responsive, efficient, and more than qualified to address your concerns. Whether you are inquiring about the latest TV models, need guidance on your entertainment setup, or are looking for cost-effective options, Vu TV's sales support is available to offer expert advice. They focus on delivering tailored solutions, ensuring that you not only purchase a high-quality TV but also have a satisfying purchasing process.
Mentioned below is the contact information of the Vu TV Sales Support team :
Vu Sales Contact
Vu TV Customer Care Number: 022-41890000
Contact: +91-22-68265000
Contact: +91-22-45417000
Whatsapp: +91-7304549611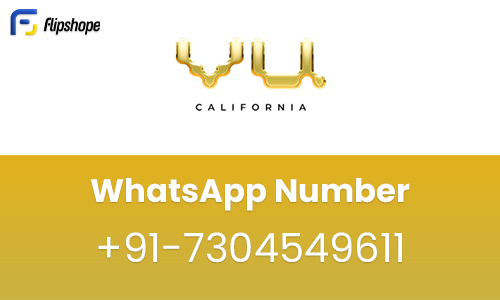 Vu's Sales Support Timing
Monday – Saturday 10:00 am – 7:00 pm
Sundays & Holidays 10:00 am – 4:00 pm
Vu Customer Care Email ID
The Vu customer care email would be a good option to share documents, images, or a lengthy description of your issue. It is also a good way of maintaining a record of your communication with the company.
Customer Support Email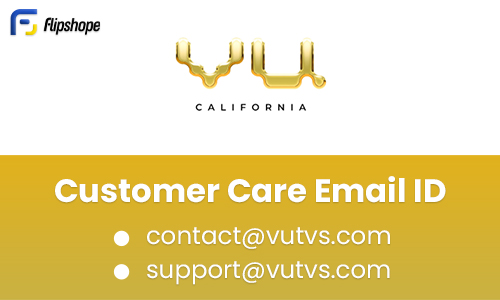 Customer Support Timing
Monday – Saturday 10:00 am – 8:00 pm
Sundays & Holidays 9:00 am – 5:30 pm
Vu Televisions Head Office Number & Address
If you prefer face-to-face interaction, have a more severe issue, or need someone other than customer service to address your concerns, Vu TV has a centre in Mumbai you could visit.
Address of the Vu Center :
Vu Center, Vu Experience Center, 29 MIDC Central Road, Andheri East, Mumbai – 400093
Center Timing
Monday – Saturday 10:00 am – 6:00 pm
Sunday & Holidays Closed
Vu Televisions Social Media Accounts
The company's social media serves as an engagement hub for customers and viewers. It keeps the customers updated on recent developments in television and technology. With a strong presence on platforms like Instagram, YouTube, and Facebook, it retains its followers informed of promotions, new launches, and other exciting features. The company is very keen on building a solid relationship with its audience and interacts with them on all social media platforms. For more updates on Vu TV, follow them on their social media platforms :
How to contact Vu Televisions Customer Care
Vu TV caters to all kinds of audiences. Whether you are a sports enthusiast, a movie maniac, or a casual viewer, Vu TV has a product for you. The Television company has excelled at its customer service and offers 100% genuine products, installation services, brand warranty, and guided shopping. If you encounter any problems while shopping for a new TV or with a TV you already own, Vu TV customer care will happily assist you. Follow the steps below to report your concerns :
Visit the Vu TV website.
Navigate to the 'Contact' page of the Vu TV website.
Fill out the form, including your details, such as name, email address, and phone number, and fill out the 'Message' box with a description of your issue.
Click on 'Submit' and wait for Vu TV customer care to contact you.
If you have a more urgent issue and would prefer instant problem-solving, you can contact Vu TV customer care using the Vu customer care number, +91-22-45417000.
If you have other material to add to your inquiry, such as images or documents, you could email Vu at support@vutvs.com or contact@vutvs.com.
When technology plays an increasingly significant role in our lives, having access to reliable customer support is crucial. Vu TV, with its commitment to customer satisfaction, ensures that assistance can be provided to everyone, anywhere. Vu TV customer care has raised the bar for customer service with the assistance they provide. Remember to provide clear and accurate information about your concern; it will help in expediting the resolution process. Whether you are facing technical issues with your TV or simply want to enquire about their products, just call the Vu customer care no or write to them on the customer care email ID.
Related Topics
Swiggy Customer Care Number
Zomato Customer Care Number
Paytm Customer Care Number
Thomson Customer Care Number
Boat Customer Care Number
Jio Customer Care Number
FAQs
Q1. How do I complain to Vu TV customer care?
Ans. There are a few ways through which you can contact the Vu TV team
You could visit the Vu TV 'Contact' page on the website and submit your query there.
You could call the Vu TV customer care number, +91-22-68265000.
You could send Vu TV customer care an email with all the necessary information regarding your concern.
Q2. What to do if Vu TV is not working?
Ans. If your TV is not working, take your TV to the nearest service center to get it serviced or call Vu customer care no at +91-2245417000 or +91-22-68265000, and they will send a technician your way.
Q3. How do I complain about the Vu TV warranty?
Ans. To send in a complaint about the Vu TV warranty, you could visit the 'Contact' page on the official website and fill out the form containing all your information and your concerns in detail. Another option you could opt for is contacting Vu TV customer care on the phone at +91-22–45417000. You could also send Vu TV a detailed email explaining all your concerns.
Hope you find the article (Vu Customer Care) helpful. Please write to us in the comments section below if you have any suggestions.
Connect with us on Facebook and Twitter or join our Telegram Channel. Download the Flipshope extension for the latest tricks and offers. For any queries, WhatsApp us at 9999488008.