Samsung is one of the top brands in the world, providing the best electronic products, including televisions, smartphones, refrigerators, and many other things. The most unique thing about Samsung is that it has strong customer care services. From offering guidance on product selection, features, and specifications to resolving technical issues, their experts are well-equipped to provide expert solutions. Samsung's customer care fosters a platform for feedback, enabling customers to share insights, suggestions, and concerns. Whether through phone, online chat, email, or self-help resources, Samsung's customer care stands as a reliable partner in ensuring a seamless, informed, and satisfactory experience for every customer. In this article, you will learn more about Samsung customer care numbers and other related information.
Samsung Customer Care Numbers in India & the World
No matter where you reside in the world, Samsung is everyone's favourite brand to buy electronic products. If you, too, have electronic products bought from Samsung, then you would be happy to know that the after-service of Samsung is strong, and they have customer support across the globe. Check out information about Samsung customer care support in India, Bangladesh, Nepal, and Sri Lanka.
Samsung 24-hour phone support (India)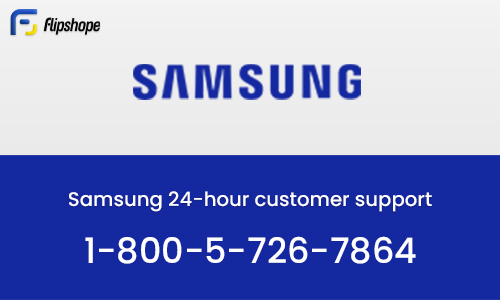 1-800-5-726-7864 (1-800-5-SAMSUNG)
1-800-40-726-7864 (1-800-40-SAMSUNG)
Bangladesh Samsung phone support (24 hours / 7 Days a week)
+880 9612300300
+880 8000300300
Shri Lanka Phone Support (8.30 AM – 8.30 PM / 7 Days a week)
Nepal Phone Support (8 AM – 8 PM / 7 Days a week)
+977 16600172667 (For NTC customers only)
+977 9801572667
Here is the list of Samsung products' customer care numbers for you to get a better service.
Samsung washing machine customer care: 1800 5726 7864
Samsung refrigerator customer care number: 1800 5726 7864
Samsung TV customer care number: 1800 5726 7864
Samsung AC customer care: 1800 5726 7864
Samsung mobile customer care number: 1800 5726 7864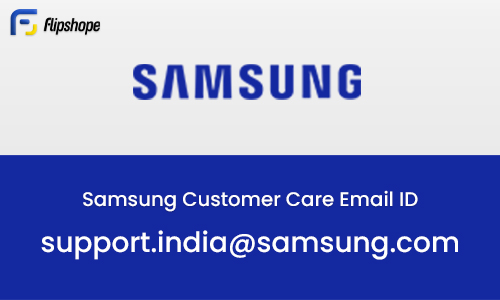 Samsung Social Media Support
Here is how you can contact Samsung social media support for all your important queries and updates.
Samsung Pick And Drop Support
This pick-up and drop-off service is being offered by Samsung India Electronics Pvt. Ltd. (hereinafter "Samsung"), at its sole discretion and for the benefit of its customers (hereinafter also referred to as "You," "you," or "them," respectively), to enable them to take advantage of services related to pick-up and drop-off of devices and from the Authorized Service Centre (hereinafter the "Programme") for getting Warranty.
The following facilities are particularly mentioned in the Program as being accessible:
A pick-up service from the location you specify to have the device delivered to the Authorised Service Centre's location and its return from the Authorised Service Centre to your location;

The option to have the device picked up at the Authorized Service Centre and dropped off at the place you select if a device has been dropped off at the Authorized Service Centre by you.
This Programme will be valid till further notice from Samsung and shall be available for areas falling within the municipal limits in the below cities :
Agra, Ahmedabad, Aurangabad, Bhopal, Bhubaneswar, Bangalore, Kolkata, Calicut, Cochin, Chandigarh, Chennai, Coimbatore, Dehradun, Delhi, Durgapur, Faridabad, Guwahati, Gurgaon Ghaziabad, Hubli, Hyderabad, Indore, Jabalpur, Jaipur, Jalandhar, Jodhpur, Kolhapur, Lucknow, Ludhiana, Madurai, Mumbai, Nagpur, Noida, Patna, Pune, Raipur, Rajkot, Ranchi, Surat, Thane, Tirupati, Udaipur, Vadodara, Vijayawada, Vizag, Varanasi.
Service requests under the Programme may be registered through either of the following modes:
WhatsApp on 1800 5 7267864
Through Live Chat
Call the Samsung Helpline number 1800 5 7267864; or
Direct walk-in into the Authorised Service Centre
Samsung Support
Samsung Support provides assistance and guidance and comes up with solutions for customers who own Samsung products, such as smartphones, tablets, TVs, appliances, and more. The primary goal of Samsung Support is to help users overcome technical issues, answer questions, and ensure a positive experience with their Samsung devices. You can talk to the customer care service of Samsung in various ways and ensure a smooth shopping experience. Have a look at the following ways and choose the one that suits you the most.
Related Articles:
Swiggy Customer Care Number
Zomato Customer Care Number
Paytm Customer Care Number
Thomson Customer Care Number
Boat Customer Care Number
Jio Customer Care Number
LG Customer Care Number
FAQs of Samsung Customer Care
Q1. How do I contact Samsung customer care services?
Ans. You can contact Samsung customer care through various ways, including the Samsung customer care no, writing an email, chatting on WhatsApp, or connecting with their social media support.
Q2. Does Samsung have a 24-hour customer service?
Ans. As always, Samsung is ready to serve you online at Samsung.com with round-the-clock chat and on Facebook Messenger and Twitter. You can reach out to Samsung by giving a phone call at 1800 5 7267864.
Q3. How can I check the status of my repair or service request at Samsung?
Ans. Visit the Samsung website and log in to your account, then navigate to the "Repair" or "Service Request" section to track the status of your repair or service request.
Q4. What is the Samsung customer care phone number for my country?
Ans. The customer care phone number can vary depending on your country. You can find the correct phone number for your region on the official Samsung website under the "Contact Us" or "Support" section.
Q5. What is the WhatsApp number for Samsung?
Ans. You can contact the WhatsApp number for Samsung at 1800 5 7267864.
If you like this article (Samsung Customer Care Numbers, Email IDs & Customer Support!), please share your reviews with us below.
Connect with us on Facebook and Twitter or join our Telegram Channel. Download the Flipshope extension for the latest tricks and offers. For any queries, please WhatsApp us at 9999488008.