Panasonic Customer Care Numbers, Emails, and Addresses
For anyone who might encounter any problems with their Panasonic products and are in need of assistance, reaching out to Panasonic customer care is the wisest option. The company has a well-trained and dedicated team to resolve any problems that the customers face. It has provided multiple numbers, emails, and addresses to ensure that the customer can reach the Panasonic Customer Care number anytime. Customers can expect quality, durability, and efficient customer support from Panasonic. With all these avenues available, Panasonic has ensured that its customers are always just a click away from assistance.
Panasonic Customer Care Numbers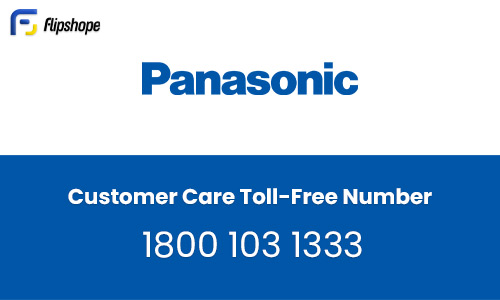 If the customer needs immediate assistance, they are free to call the Panasonic customer care number for any queries. Panasonic customer care representatives are trained to assist you with a wide range of issues, including troubleshooting, warranty inquiries, repair requests, and general product information.
Panasonic Customer Care Number for consumers: 1800 103 1333 / 1800 108 1333
Panasonic Customer Care Number for businesses: 1800 419 0373
Panasonic Customer Care Number on WhatsApp: 9311211333
Panasonic Customer Care Number for Mobile headsets: 1800 102 8989 (10 a.m. – 7 p.m.)
Panasonic Head Office Number: +91-0124-4751300
For customers who have specific concerns and wish to contact support that specializes in the field, Panasonic has provided details for any factory-related work that the customers might need. Contact numbers for such concerns are mentioned below:
Welding Equipment – 9729900200
SMT (FA) – 9910114351
Digital Factory solution – 7496957551
Panasonic Customer Care Email IDs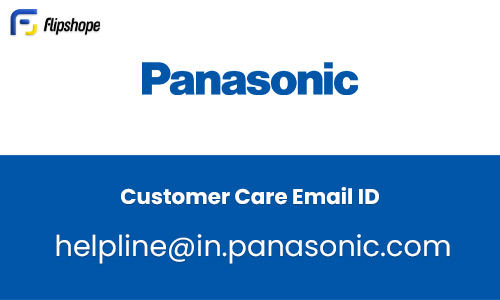 For anyone who prefers written communication or does not have a time-sensitive query, reach out to the Panasonic customer care team through their email. The Panasonic customer care team is available at these email addresses to ensure your experience is as smooth as possible:
Panasonic Customer Care Email ID: helpline@in.panasonic.com
Panasonic Customer Care Email ID (Mobile headsets only): mobile.support@in.panasonic.com
Contact the factory: psfsin.enquiry@in.panasonic.com
In the event that a customer wishes to escalate their concern to a higher authority, Panasonic has also provided an email:
Panasonic Customer Care Head Email ID: Service.head@in.panasonic.com
Panasonic Office Addresses
In addition to contacting the company through the Panasonic customer care number or via email, customers may find it necessary to visit the Panasonic Head Office for physical communication. For such purposes, they have kept the Head Office and factory addresses public on the website to ensure customers have a positive experience.
Head Office Address:
Panasonic Life Solutions India Private Limited
12th Floor, Ambience Tower I, Ambience Island
NH-8, Gurgaon, Haryana-122002, India
Factory Address:
Panasonic Life Solutions India Private Limited
Unit D, Village Bid Dadri, Tehsil, and District: Jhajjar-124103,
Haryana, India
Panasonic Social Media Support
Social media has become an extremely powerful tool in today's age. The Panasonic Customer Care team coordinates with the social media team to provide customers with top-notch customer service where they leave no stone unturned. Panasonic recognizes the importance of these avenues and maintains an active presence on various platforms where customers are able to contact them:
WhatsApp at +919311211333
Conclusion
In the world of electronics, trust and reliability are the most important. With Panasonic's history of excellence and innovation, they understand it better than most. Their commitment to customer satisfaction is multiplied through the dedication of Panasonic customer care. Whether it is technical issues, warranty assistance, or even just product information, it provides it all for its customers. Customers can reach the company by either calling the Panasonic customer care numbers or emailing the company for any inquiries. For everyone who wishes to follow Panasonic's journey or would like to connect with other customers, they can follow Panasonic on Facebook, Twitter, Instagram, and YouTube or message them on WhatsApp.
Swiggy Customer Care Number
Zomato Customer Care Number
Paytm Customer Care Number
Boat Customer Care Number
Thomson Customer Care Number
FAQs of Panasonic
Q1. How do I register a complaint with Panasonic?
Ans. You can do so by calling the Panasonic Customer care number or by following the steps mentioned below to register a complaint through the website:
Visit the Panasonic website.
Click on 'Support'
Select 'Track and Register Complaint'.
Fill out the form for 'Register Service Call'.
Q2. What is the phone number for Panasonic Connect?
Ans. You can connect with Panasonic by calling the Panasonic customer care number at 1800 103 1333 / 1800 108 1333.
Q3. How to get Panasonic warranty?
Ans. Once you purchase a product from Panasonic, the warranty is activated from the date of purchase mentioned on the invoice. In case you wish to get an extended warranty, they have a 'Care & Assist Plan' which offers you an extended warranty. To know more :
Visit the Panasonic website.
Click on 'Support'.
Select 'Care & Assist Plan Information'.
Q4. How do I claim Panasonic AC free service?
Ans. You can claim free AC services for as long as it is stated in your warranty. Generally, Panasonic offers a 12-month warranty from the date of purchase, as mentioned on your invoice, but you may call the Panasonic customer care number for more details on the warranty services provided for the AC you own.
Hope you like this article (Panasonic Customer Care, Email ID's & Support!). For any suggestions or queries, feel free to mention them in the comment section.
Connect with us on Facebook and Twitter. Join our Telegram Channel. Download the Flipshope extension for the latest tricks and offers. For any queries, please Whatsapp us at 9999488008.