What is Jio Cloud PC?
The telecommunications giant of India, Jio, is constantly evolving in the world of technology. Jio Cloud PC is a device with services that will let customers use the virtual PC hosted on the cloud only through the Jio AirFiber service. Using Jio's 5G connectivity, it can run multiple operating systems, just like any other cloud computing solution. You can also access it on account of it being a virtual presence. It will be available as a small device with multiple ports for various connections such as ethernet, HDMI, and USB.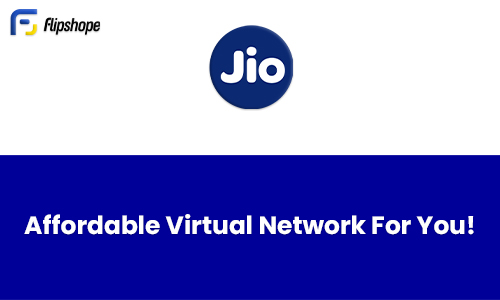 Launched in 2016, Jio has swiftly become a household name by providing high-speed internet services, making the internet more accessible to millions. Jio has continually one-upped itself with its innovative ideas, including JioFiber for home broadband, JioPhone for affordable 4G-enabled devices, and various digital services like JioSaavn and JioCinema. Its ability to adapt to the constantly evolving digital landscape has brought millions of people online. Jio has also made great strides in multiple other industries, including entertainment with Jio Entertainment, digital payments with Jio Payments Bank, and smart home solutions with JioHome before it made an entrance into cloud technology for desktops. The company is committed to connecting the unconnected and offering digital solutions. The relentless pursuit of excellence has made it a transformative force in the world of technology.
Jio Cloud PC Announcement
Reliance Industries announced the Jio Cloud PC & Jio Smart Home App along with the inauguration of Jio AirFiber at their 45th Annual General Meeting in 2022. Shelton Rego, VP-Cloud at Jio, revealed more information about Jio Cloud for PC at Yourstory's maiden Mumbai TechSparks. He revealed that Jio Cloud PC is very close to launch.
"We are in pre-launch for this amazing Jio project; it is a very ambitious project inside the company, so simply put, you have a VDI layer (a virtual display infrastructure) built in-house, and then we have a hardware layer built in collaboration with all of the OEMs (original equipment manufacturers) – HP, Dell, Lenovo. And the unique thing is we are embedding our connectivity (Jio True 5G)," Rego said. It is meant for both the B2C and B2B and is set to make a notable impact on how individuals and businesses approach computing.
"With this offering, Jio hopes to bring "the best" it has from a talent standpoint, from a connectivity standpoint, and also the large partnerships it has built over the years with the likes of manufacturers such as HP, Dell, and Lenovo. It's a pretty hyped device in the market right now," Rego said. It will majorly cater to the education and healthcare industry.
Jio Cloud PC Price in India
Jio itself has stated that individuals interested in Jio Cloud for PC need not be worried about paying a hefty amount for the device or the services. It has also stressed the fact that users only have to pay for what they use, similar to multiple other cloud solutions. The majority of the population is compelled to buy high-end PCs and laptops for conducting their business. This problem can be resolved because Jio has introduced a much more affordable alternative to enhance its digital capabilities.
Jio Cloud PC Device Details
The Jio Cloud PC is a powerful and compact device designed to provide users with a hassle-free computing experience. Powered by the company's full-bodied network infrastructure, it offers coherent connectivity, allowing users to access their files, applications, and data from anywhere. Although Jio has not released the details of the device, we expect it to have:
Compact Design: A sleek and compact design that makes it portable and aesthetic. Jio has prioritized the comfort of the user when it comes to installation and usage by creating a small box.
High Performance: It features impressive hardware, a high-performance processor, ample RAM, and storage space, making it a compact device. This ensures that users have an immersive experience without any lag.
Cloud Integration: It leverages cloud technology to enhance its capabilities. Users will be able to access a wide range of applications and services directly from the cloud. Therefore eradicating the need for extra external hardware.
Affordability: Its most attractive feature is that it is produced by a company that cares deeply about affordability and accessibility. The company hopes that the majority of the country has the resources available to learn and work with computers.
How this can Help Save Money
It has the potential to change how people and businesses approach technology. It helps save money in several ways because of multiple factors. Some ways in which Jio Cloud PC can help save money:
Hardware Costs: Jio Cloud for PCs, being a virtual service, ensures that users do not have to rely on expensive hardware. A pay-as-you-go plan will give you better storage and processing power. Hence, it results in substantial savings, especially for businesses that need multiple devices.
Affordable: Jio has gained a reputation for offering affordable prices. It provides reliable products at a good value for money, making it accessible to a wider audience. This quality can be a game-changer for individuals as well as businesses. Jio Cloud PC enables them to expand their capabilities without breaking the bank.
Energy Efficiency: The compact design also means energy efficiency. It consumes less power compared to the usual desktop computers. Therefore, users have a lower electricity bill and a reduced impact on the environment.
Jio Cloud PC represents a promising step forward in the world of technology. This device combines the power of cloud technology with affordability and accessibility, addressing the needs of the country's general population. With Reliance Limited's proven track record of providing the best for the least, there is every reason to believe that this will empower everyone to have a chance to create and move forward. Jio Cloud PC has offered a more inclusive and versatile experience for all without the burden of high costs, no storage or unshareable data.
FAQs
Q1. What can I do with Jio Cloud PC?
Ans. Customers will be able to upload, share, download, organize, and retrieve files with increased security all in one platform with access to Jio Cloud PC. It caters to students, working professionals, educators, healthcare workers, business owners, and vendors alike.
Q2. What is Jio Cloud PC?
Ans. It is a device that offers a virtual computing set-up. Jio Cloud PC will allow customers to use the virtual PC hosted on the cloud without extra external hardware. It can run multiple operating systems and will be accessible from anywhere at any time.
Q3. What is the Jio Cloud PC launch date?
Ans. The concept of Jio Cloud PC was announced by Jio at its Annual General Meeting in 2022. Users can expect it to hit the market very soon.
Hope you like this (Reliance Jio Cloud PC: Everything We Know So Far!) article. For any suggestions or queries, feel free to mention them in the comment section.
Connect with us on Facebook and Twitter. Join our Telegram Channel. Download the Flipshope extension for the latest tricks and offers. For any queries, please Whatsapp us at 9999488008.