Are you tired of searching for Diwali gift ideas, rushing to gift and candy stores, asking the salespeople for recommendations, and still struggling with the same situation this Diwali? What to get for your loved ones and close friends or family as Diwali gifts? Diwali is a celebration of joy, light, and love. So, giving gifts is a beloved and significant Diwali custom. But, at the same time, boxes of chocolates and sweets are still common choices. So, surprise your loved ones with some unique gifts for Diwali that are sure to steal their hearts.
It is that festive time when we decorate our homes, wear brand-new clothing, and buy delicious sweets. It is the celebration that most people look forward to all year long. But on this occasion, there is just one problem: gifting our dear friends and family members. So here are some of the Diwali gift ideas that will help you to choose the best gift.
Flipkart Big Diwali Sale | Exciting offers save up to 85%
List of Diwali Offers on Your Favourite Products
Check Out the Best Diwali Gift Ideas
1. Diwali Appliances Offer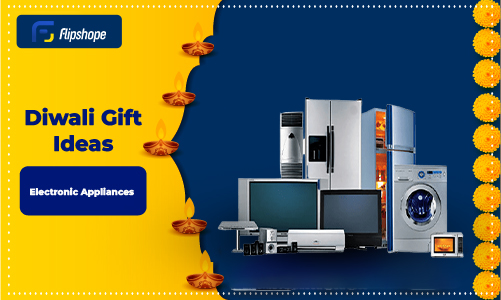 Electronic products play a huge role in our lives because these products help us to do our work efficiently. So why not give electronics as gifts on Diwali? Of course, the budget is our primary concern when giving an electronic item. However, due to the numerous discounts offered throughout the Diwali season, purchasing appliances at the best price can be easy. We can also buy these small diwali gifts for employees as they are not so expensive and come within the budget.
2. Diwali Apparel Offers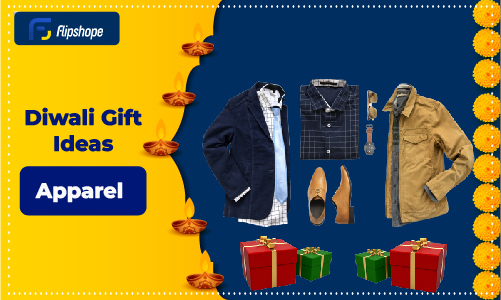 Unsure of what to give your loved ones as a gift? Make family and friends happy this Diwali by giving them a wonderful present. Why not give new, fashionable clothing as gifts, as Diwali is the ideal time to dress up? It is the time when everyone likes to purchase new clothes. We can buy clothes for everyone at the best price during the sales and what could be more interesting than this?
Amazon Great Indian Festival | Great deals for everyone
3. Diwali Gift Hampers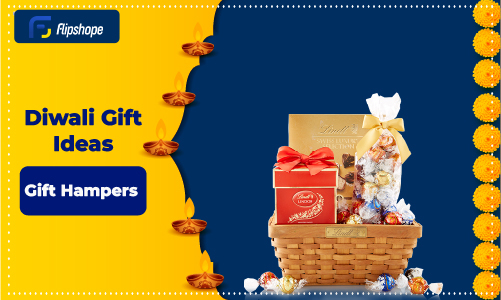 This is one of the greatest Diwali gifts we can give our loved ones as a simple yet fashionable present. Green Kit, Copper Bottle, Bamboo Speakers, and Scented Lights are all included in the present basket. This gift basket has everything needed to create a cozy home environment that rekindles positive energy. You can also customize your diwali gift hampers according to your needs.
4. Dry Fruits & Chocolates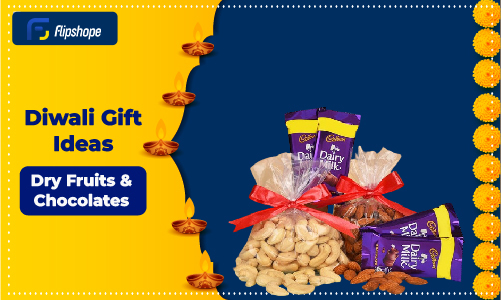 The ideal Diwali present is a dry fruit box. For Diwali, dry fruit gift boxes always show a rich culture and standard. So we can decorate a box beautifully with unique designs and fill it with some dry fruits and chocolates to give as a present for Diwali. Diwali is a festival of love and joy; without sweets and chocolate treats, Diwali celebrations are incomplete, and without a doubt giving sweets would be one of the Luxury Diwali gift ideas.
5. Traditional Indian Sweets for Diwali
Giving traditional Indian sweets as gifts is a beloved tradition during Diwali, the festival of lights. You can choose from a variety of delectable treats like gulab jamun, offered in Bikaji Diwali gift packs, or ladoos and barfis available in Haldiram Diwali gift packs. These treats satisfy the taste buds and symbolize the happiness of the occasion. These sweet boxes come in impressive packaging and are ideal to be shared during Diwali time, and it is one of the best Diwali gifts for family.
6. Antique Jewellery As Luxury Diwali Gifts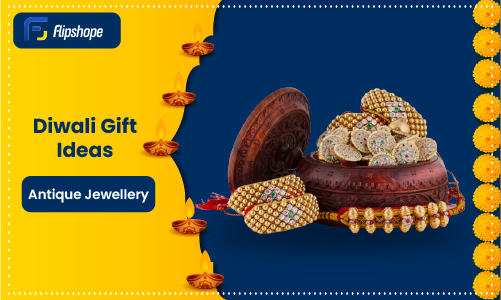 When it comes to celebrating Diwali, giving your loved ones attractive jewelry can be a wonderful experience to add a touch of classic elegance to their wardrobe. Jewellery has always been the best surprising gits for every woman. So, choose from elegant necklaces, antique earrings, or beautiful bracelets as a Diwali gift for your girlfriend or family members to surprise them; these accessories show India's rich cultural heritage.
7. Lanterns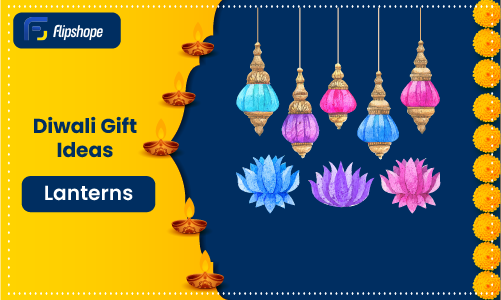 Diwali is all about brightening our homes and lives with beautiful lights, and giving lanterns as presents is one of the great Happy Diwali gift ideas. This lantern comes with a beautiful light and is covered with a metal frame, glass sides, and a light or candle inside it that gives any room a cozy and welcoming atmosphere. They are available in many different types to meet individual tastes and styles and would be the best Diwali gifts for friends.
8. Accessories to Gift This Diwali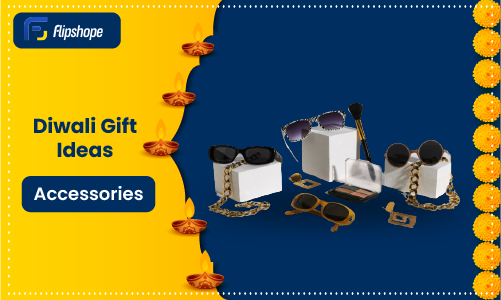 If you're searching for practical gift ideas for your loved ones, scarves, handbags, and wallets are great options to consider. They not only add a touch of style to an outfit but also serve a functional purpose. Additionally, these items are timeless, allowing you to choose from a range of options, such as luxurious silk scarves or trendy leather wallets, to ensure your gift matches the recipient's personal style.
9. Diwali Craft Kit for Children and Adults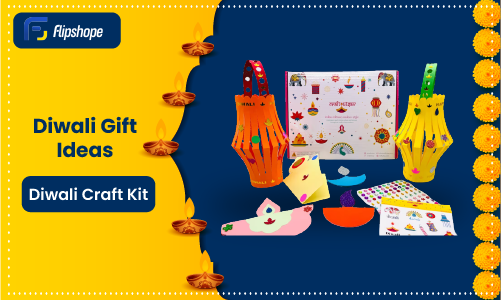 A Diwali decorating craft kit that is best for both children and adults may foster creativity and family unity. These kits frequently include all the materials needed to make amazing decorations, including coloured paper, stickers, and other decorative things. Using this Craft kit, you can decorate your place and indulge in a Diwali celebration with your family to make priceless memories.
10. Toys Diwali Bundle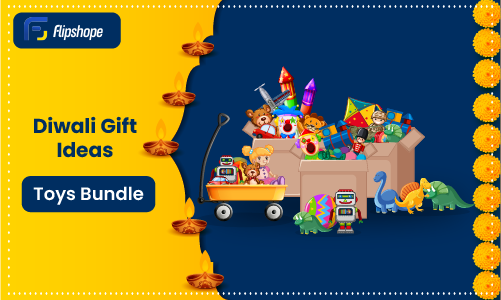 Make your kid's Diwali special by giving them a selection of amazing toys. You can buy these toys with a Diwali theme not only to amuse kids but also to teach them about the significance and customs of this festival. This present makes sure that the younger members of the family have a memorable and happy celebration with puzzles and board games with a Diwali theme.
11. Personalized Gifts for your Beloved this Diwali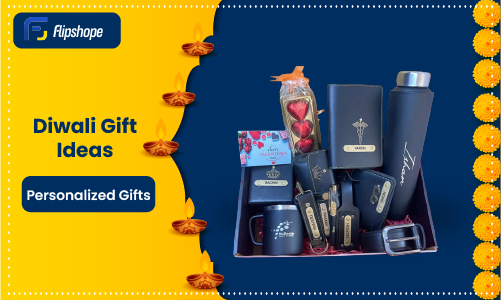 Make your Diwali presents more special by giving personalized gifts with your loved ones' names or with your favourite photo or a lovely note. If you are looking for a way to make your loved ones' special occasion even more memorable, Consider gifts like custom photo albums or any other home decor items. These thoughtful and unique Diwali gift ideas are surely perfect for making the best memories.
12. Wellness Items to Show You Care this Diwali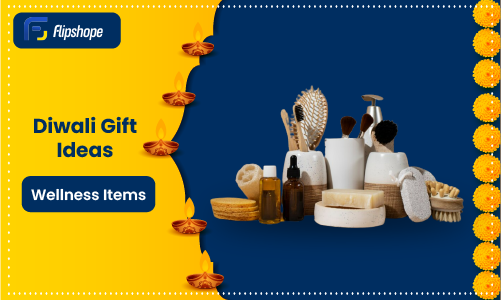 The festival of Diwali is a time for rest and self-care. To aid your loved ones in relaxing and rejuvenating, give them wellness items like aromatherapy candles, bath salts, or essential oil diffusers. These amazing presents will be helpful in their general well-being and foster a peaceful and relaxing mood.
13. Gift Electronics this Diwali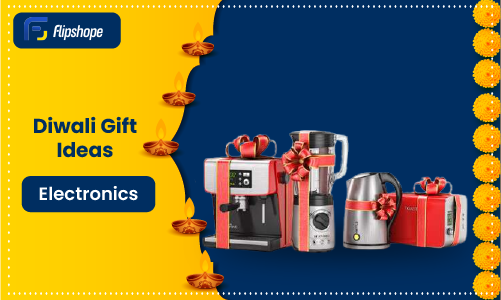 Diwali is the best time to buy new electronic products, so you consider buying an electronic product for your loved one to surprise them. This can range from the newest technology, such as smartphones or tablets, to accessories, such as wireless headphones or fashionable phone cases. These gifts will keep your loved ones entertained and connected not only during Diwali but also beyond.
14. Art Supplies Kit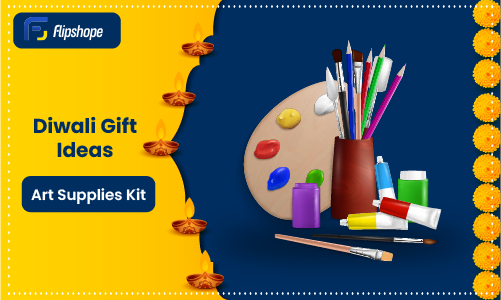 Encourage your loved ones' creativity by giving them a full set of art supplies. A number of paint palettes, brushes, canvases, and other painting accessories are included in these kits, which allows them to show their creativity. This present inspires your dear ones, whether they are an artist or art enthusiasts, to develop their creative side and make impressive art.
15. Kits and Hampers for various needs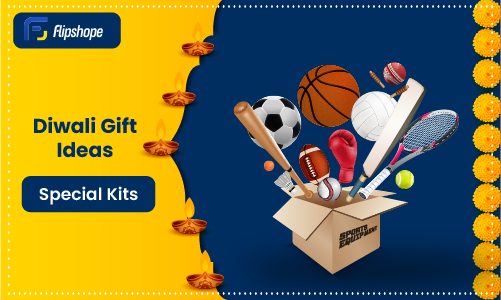 Make this Diwali more happy for your loved ones by giving them various kits of their choice. You can opt for sports kits or can make the festival environment-friendly by giving a sustainable living kit to promote environment-friendly nature. These packages often include eco-friendly supplies like stainless steel straws, bamboo cutlery, reusable shopping bags, and more. They make thoughtful Diwali gifts because they are ideal for people who wish to live more sustainably and with less adverse impact on the environment.
16. Diwali Wear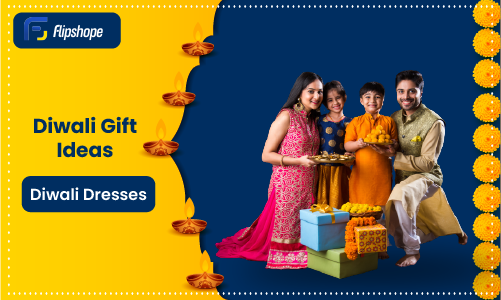 Diwali is a time to buy new dresses and celebrate, so wear something new and festive. Think about giving fashionable sarees, kurta sets, or traditional apparel as gifts this Diwali. These clothes are the perfect choice for Diwali celebrations as they are both stylish and culturally significant.
17. Devices for the Smart Home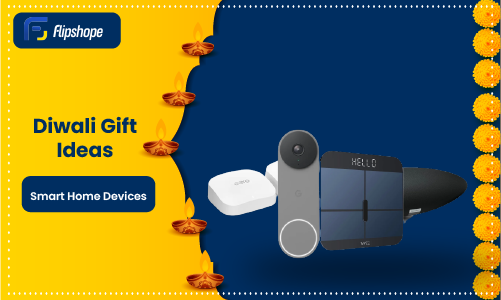 Use smart home technology to make chores more convenient and smart. This Diwali, you can also surprise your dear ones by gifting them voice assistants like Amazon Echo or Google Home and smart bulbs, which can streamline many operations with voice commands. These gifts can enhance the efficiency and pleasure of everyday life.
18. Home Decor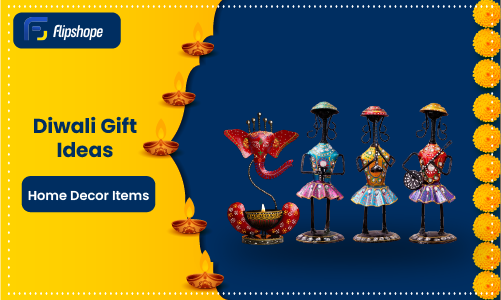 With handcrafted home decor, you can make living spaces a creative flair. These products might range from hand-painted wall hangings to beautiful earthenware to embroidered cushions. Items for home decor that are handcrafted add authenticity and help to enhance the looks of any room, and this can be one of the useful Diwali gift ideas.
19. Decorative Candles and Diyas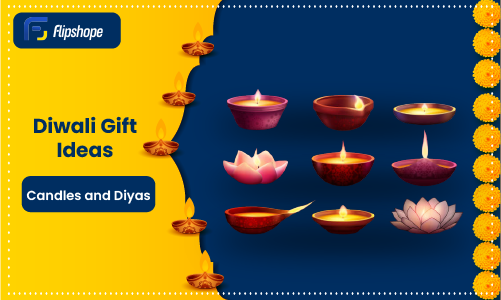 Gifting a set of beautiful candles and diyas for Diwali, the festival of lights, is a wonderful way to make the occasion even more enjoyable. Different shapes, colours, and patterns of these exquisitely crafted candles and diyas offer charm and warmth to any Diwali celebration, and it is one of the best Diwali gift ideas.
20. Desktop Indoor Fountain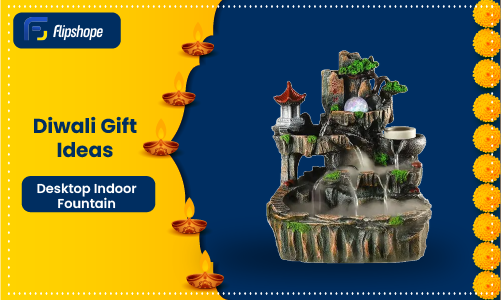 An indoor fountain for your desktop table can enhance the look of your home or workplace. These fountains provide a peaceful and relaxing atmosphere, especially when it is set up in your working area. They also serve as unique and stylish decorative accents that can add a sense of attractiveness to any room. So consider buying it as a Diwali gift for your boyfriend.
Now that we've discovered the best Diwali gift suggestions. So it's time to think about and select the present according to the tastes and passions of our loved ones. Diwali is about getting together and making memories that will last a lifetime. So let's celebrate Diwali and make our loved ones feel special by giving them a fantastic surprise.
Get the best coupon applied automatically | Get your personal shopping assistant
FAQ of Diwali
Q1. When is Diwali 2023?
Ans. Diwali in 2023 will be celebrated on 12th November.
Q2. What is the time for pooja on the day of Diwali?
Ans. Don't forget to mark your calendars! The Diwali puja muhurat begins at 5:40 PM and ends at 7:36 PM on 12th November.
Q3. When is Diwali muhurat 2023?
Ans. The Diwali Muhurat 2023 is on 12th November.
Other Related Articles:
Diwali Decoration Ideas For Home
If you find this article (Diwali Gift Ideas | Make your loved ones' Diwali more exciting!) helpful, share your reviews with us in the comments below.
Connect with us on Facebook and Twitter. Join our Telegram Channel. Download the Flipshope extension for the latest tricks and offers. For any queries, please WhatsApp us at 9999488008.