Have you heard about the popular brand LG Electronics? Of course, everybody knows about this brand because of its high quality and premium services. The best thing about buying products from such a big brand is that you can get the best services even after completing years of shopping. The LG customer care services are not only fast but efficient as well. Whether you require assistance with the televisions you bought or the refrigerators, in the following article, you will find all the details regarding the LG customer care number and other ways to contact the service providers. Let's get started!
LG Customer Care Number, Email IDs, Toll-free Number: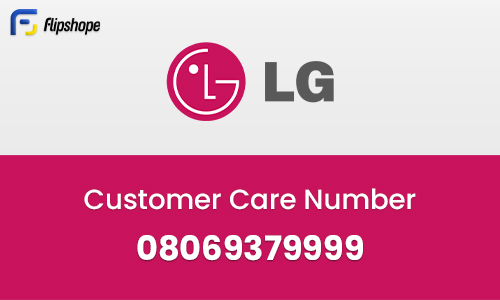 Are you currently facing issues with the electronic products bought recently from LG? Well, worry not, as LG has strong customer care services. The best thing is that you will get the fastest LG customer care support on the products. In the following section, you will find all the relevant details, like the LG customer care toll-free number, Whats app number, email IDs, and much more to solve your queries.
LG customer care number Whats app: 9711709999
LG customer care number:

08069379999

Call Centre Number: 08069379999

Hours: All Day (Except National Holidays),

9.00 am to 9.00 pm IST (

For Business)

Business Solutions

Hours: All Day (Except National Holidays), 9.00 am to 6.00 pm IST

LG customer care Toll-Free Number:

1800-180-9898
LG Chatbot: With the assistance of the AI bot, you can ask all your queries and get quick reverts on the LG chatbot. You can get this chatbot on Google easily.
LG customer care Email support: All you have to do is write your complaint through email after filling in all the necessary details like your name, registered mobile number, queries, etc. and send it to cac.service@lgepartner.com.
Video consultation appointment of LG:
With the help of this feature, you can connect to LG customer care support through video calls and share your product-related queries with them. The LG customer care support will provide you with the best solutions. You can go through the following steps to know more.
Fill out the form mentioning all the details, like the model number of the product, warranty period, etc.
Your product symptom
Your preferred date and time and contact information
Video consultation appointment review
LG Customer Service Emails: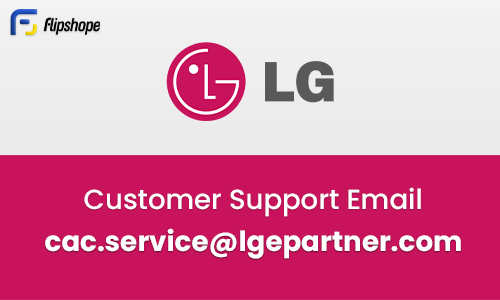 To contact LG Customer Support via email, you just have to fill out a form along with the necessary details and send it to the LG customer support emails mentioned below. The site will get back to you in no time. With its prompt customer service, you don't have to worry about your appliance anymore.
For Business queries:
Service Query:

b2bsupport.india@lgepartner.com

Call Centre Toll-Free: 1800-180-9898

available from Monday to Sunday (Except National Holidays), 9.00 a.m. to 6.00 p.m. IST
For Customer services:
Service Query:

cac.service@lgepartner.com

Call Centre Toll-Free Number:

1800-180-3575 available from Monday to Saturday (Except National Holidays), 9.00 am to 6.00 pm IST.
Marketing Related queries:

LG's social media account and support
You can now contact LG social media support and view all the latest information and editions of the products. In this way, you can stay updated with the new technologies that LG provides. Have a look at the following LG social media account and support.
Facebook: https://www.facebook.com/LGIndiaPage/
Instagram: https://www.instagram.com/lg_india/
Twitter: https://twitter.com/lgindia
YouTube: https://www.youtube.com/user/LGIndiachannel
Linkedin: https://www.linkedin.com/company/lg-electronics-india-pvt-ltd/
Whatsapp Number: 9711709999
LG magazine: https://www.lg.com/in/magazine
LG Head Office Address and Number
LG's customer care head office serves as the central hub for addressing customer inquiries, providing technical support, offering solutions to problems, and gathering valuable feedback. Through its dedicated team of experts, the head office ensures that customers receive timely and effective assistance, contributing to a positive and satisfying overall customer experience with LG products and services. You will find the LG head office address and number in the following section so that you can keep all your issues and queries regarding the electronic products in check.
LG head office Plot Number- 51, Surajpur Kasna Road, Greater Noida, Greater Noida – 201310 (Near Udyog Vihar)
LG customer care number: 08069379999 (available 7 days a week except on national holidays)
How to talk to LG Customer Care Service:
Go through the following steps to talk to LG customer care support:
Dial 08069379999 on your phone
Choose the appropriate option for your problem, or you can also choose to talk to a customer care representative from the options.
Tell your issue to the LG customer care representative
Here is the list to contact LG customer care services for various electronic products.
LG washing machine customer care:

0

8069379999

LG TV customer care number:

08069379999

LG washing machine customer care number:

08069379999

LG refrigerator customer care:

08069379999
What can LG help you with?
LG's customer care is equipped to assist you with a wide range of inquiries and issues related to their products and services. Whether you have questions about product features, need help with technical problems, require assistance with warranty information and registration, or are looking for solutions to common issues, LG's customer care is there to provide guidance and support. Check out the services that LG provides customer assistance on:
Register product
Request Repair
Manuals
Software and firmware
FAQs
How to tips
Video tutorials
Mobile app
Track repair
Warranty
LG recycling program
LG Customer Care Supportive Features
Have a look at some of the supportive features provided by LG customer care that can help you in a better way after your shopping with LG.
Self-help and DIY videos
Video call consultation
Service centre locator
Parts and accessories
Sign language support
Additional Support Alerts!
You will find various alerts about your desired products on the official page of LG in the support section. These alerts will make sure you don't miss any important announcements and updates. Moreover, you can also learn about the latest updates of LG policy.
| | | |
| --- | --- | --- |
| Manpower Agency | Contact | Web-Page |
| Marvy Outsourcing Pvt.Ltd | Mr. Mukul – 9911999029 | http://marvygroup.com/home.php |
Energy consumption calculator
This tool helps to calculate your household electricity cost or the number of units per month for using electric appliances. You can use this feature by filling out the form with the necessary information on the official LG website.
Related:
Swiggy Customer Care Number
Zomato Customer Care Number
Paytm Customer Care Number
Thomson Customer Care Number
Boat Customer Care Number
Jio Customer Care Number
FAQs
Q1. How do I contact LG customer care?
Ans. You can complain about the LG appliances by calling the LG toll-free customer care number 1800-315-9999, chatting on WhatsApp app with the team at 9711709999 number or even leaving an email to the official email cac.service@lgepartner.com.
Q2. How do I claim my LG AC warranty?
Ans. If a consumer wants to take advantage of free preventive maintenance services, they must schedule a call with LG Consumer Care at 1800-180-9999 or 1800-315-9999. If the product is opened, fixed, or altered by an unauthorized service provider or center, this offer is invalidated, and the unit will be reported as tampered with.
Q3. What is the LG customer service number?
Ans. The LG customer service number is 1800-315-9999. You can contact LG customer care service 24/7 except for national holidays.
If you like this article (LG customer care support), please share your reviews with us below.
Connect with us on Facebook and Twitter or join our Telegram Channel. Download the Flipshope extension for the latest tricks and offers. For any queries, please WhatsApp us at 9999488008.