In the era of online shopping and home deliveries, you hardly want to go out and enjoy your food; everyone rather prefers staying at home and getting it delivered to their doorsteps. Whether you are a working adult or a student, getting food delivered to your doorstep is the best feeling. Not just it, even housewives get the privilege to rest when they choose to order food from outside. You must be wondering how to order the food online and get it delivered to your place within no time. Well, don't worry apps like Zomato will help you out! Check out Zomato customer care number, Email IDs and addresses!
About Zomato
Zomato is an innovative and popular platform that revolutionizes the way people explore and order food. It acts as an online restaurant discovery and food delivery service, providing users with an extensive database of eateries, menus, and customer reviews. Zomato was launched in India in July 2008. It was co-founded by Deepinder Goyal and Pankaj Chaddah.
The platform initially started as an online restaurant guide, providing users with information about restaurants, menus, and reviews. Over time, Zomato expanded its services to include food delivery and other features, becoming a comprehensive food-tech company. With its substantial presence in India and global expansion, Zomato has become one of the leading online food delivery and restaurant discovery platforms, catering to millions of users across multiple countries.
Also Read:
Swiggy Customer Care Numbers & Email-Id
Paytm Customer Care & Email-Ids
Zomato Customer Care Number And Emails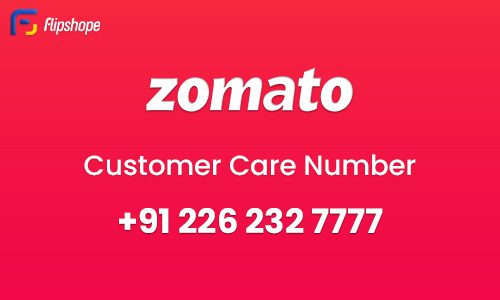 If you are a constant Zomato user and love to order food from the site, then you might have faced some kind of issues at some time or the other, be it regarding the delivery or the quality of the food. How do you solve such issues? Well, the first thing that comes into your mind is to contact Zomato's customer care toll-free number. Do you know the Zomato complaint number and Email ID? Don't worry. In the following section, you will see the most used Zomato customer care no. and website details so that you can file your complaint there and enjoy your food without any stress.
Zomato Customer Care Email-Id: help@zomato.com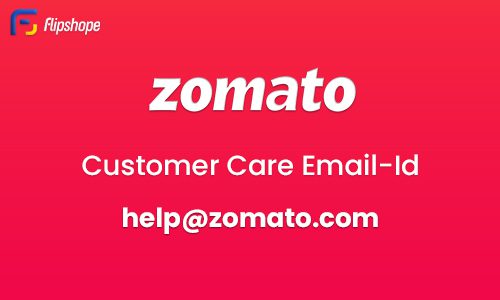 Zomato customer care number toll-free: +91 226 232 7777
Website link: www.zomato.com
Zomato Head Office and Address
The headquarter of Zomato is located on the Ground Floor at 12A, 94 Meghdoot, Nehru Place, Gurugram, 122001
Zomato's Social Media Account & Services
Twitter: https://twitter.com/zomato
Facebook: https://www.facebook.com/zomato
Instagram: https://www.instagram.com/zomato/
How to Contact Zomato Customer Care & Support
You can contact the Zomato customer care helpline number and support. Check out the Zomato complaint number and Email ID. Here are the steps for contacting the Zomato customer care helpline number :
Open the Zomato app or visit the Zomato website (www.zomato.com) on your device.
Log in to your Zomato account.
Once logged in, navigate to the Help/Support section.
In the Help/Support section, you will find a list of frequently asked questions (FAQs) and common issues.
Browse through them to see if your query is addressed there. If you find a relevant answer, you may not need to contact customer support directly.
If you can't find a suitable answer in the FAQs, look for a "Contact Us" or "Customer Care" option. It may be displayed as a button or a link.
Click on the "Contact Us" or "Customer Care" option. This will typically lead you to a page where you can choose the method of contact.
Zomato usually provides multiple options for contacting customer support, such as email, phone, or chat support. Choose the option that best suits your preference or the urgency of your issue.
You can now satisfy all your cravings with one of the most used online food delivery platforms, Zomato. This platform will let you eat all your favorite food whether it's Indian or Italian with fast home delivery services. The best thing about this food delivery platform is that it keeps records of all your complaints and solves them with complete support. So don't wait, order your favorite food from Zomato now.
FAQs
Q1. How to register on Zomato?
Ans. You can register on Zomato with the following steps:
First, open your Zomato application
Enter your mobile number or sign up with your email address
You will get an OTP on your registered mobile number
Enter the OTP and all your personal details like name, number, email address, etc.
And you are done! Enjoy your food!
Q2. What is Zomato customer care number on Zomato?
Ans. Zomato Customer care number is +91 226 232 7777
Q3. How to cancel an order on Zomato?
Ans. You can cancel an order on Zomato by following the steps:
Click on the three horizontal lines on the side menu to start.
Click the menu for customer support.
A chat with the customer care representative will then begin.
Enter "Cancel My Order."
The customer service supporter will inquire about the reason to cancel your order and then will inquire the restaurant about it.
Your order will be canceled thereafter.
Q4. Does Zomato deliver in train?
Ans. Yes, Zomato delivers food in trains through Zomato Traveler Food.
Q5. How to order food on the train from Zomato?
Ans. You can order food in the train through Zomato Traveler Food. This is an extension of Zomato for all the passengers to order food on trains. Select a food item and choose the station name and your seat number. Contact Zomato at 7827998877 to place the order.
Q6. How to get free delivery in Zomato?
Ans. You can get free delivery and coupons with the help of a Zomato Gold membership. This membership allows you to get free delivery on orders above Rs. 199.
Q7. How do I contact Zomato for a complaint?
Ans. If you observe any such practice, report it to help@zomato.com. Appropriate action will be taken against the user or employee if evidence can be provided.
Q8. How do I complain about the food on Zomato app?
Ans. Tap into the "Connect with Us" section or simply follow this link – https://www.zomato.com/contact. You'll be greeted by a form; proceed to detail the challenge you're encountering. Subsequently, anticipate a response from a Zomato customer support representative, poised to assist you.
If you like this article (Zomato Customer Care Numbers, Email-Id & Support City Wise!), share your reviews with us in the below comments.
Connect with us on Facebook and Twitter or Telegram Channel. Download the Flipshope extension for the latest tricks and offers. For any queries, please WhatsApp us at 9999488008.