Trick To Buy Mi 1rs Products: The most successful foreign mobile brand Xiaomi is about to bring back their Mi 1 Rs flash sale as a part of this year's Mi Diwali sale which goes live on 8th April. These Mi 1 Rs Flash sales will happen for 6 straight days and once in a day. The First Mi Rs 1 Flash sale will go live on 8th April at 4 PM. The same goes for the other 6 days do follow our steps to buy Mi 1Rs flash sale mobiles & other products. Here are the complete details on Trick to Buy Mi 1 Rs Flash Sale products
We at Flipshope providing auto-buy trick on:
You must install Flipshope extension to participate in any one of the above events. We got your back to give you the free stuff for the next 2 days.

Trick to Buy Mi 1 Rs Flash Sale: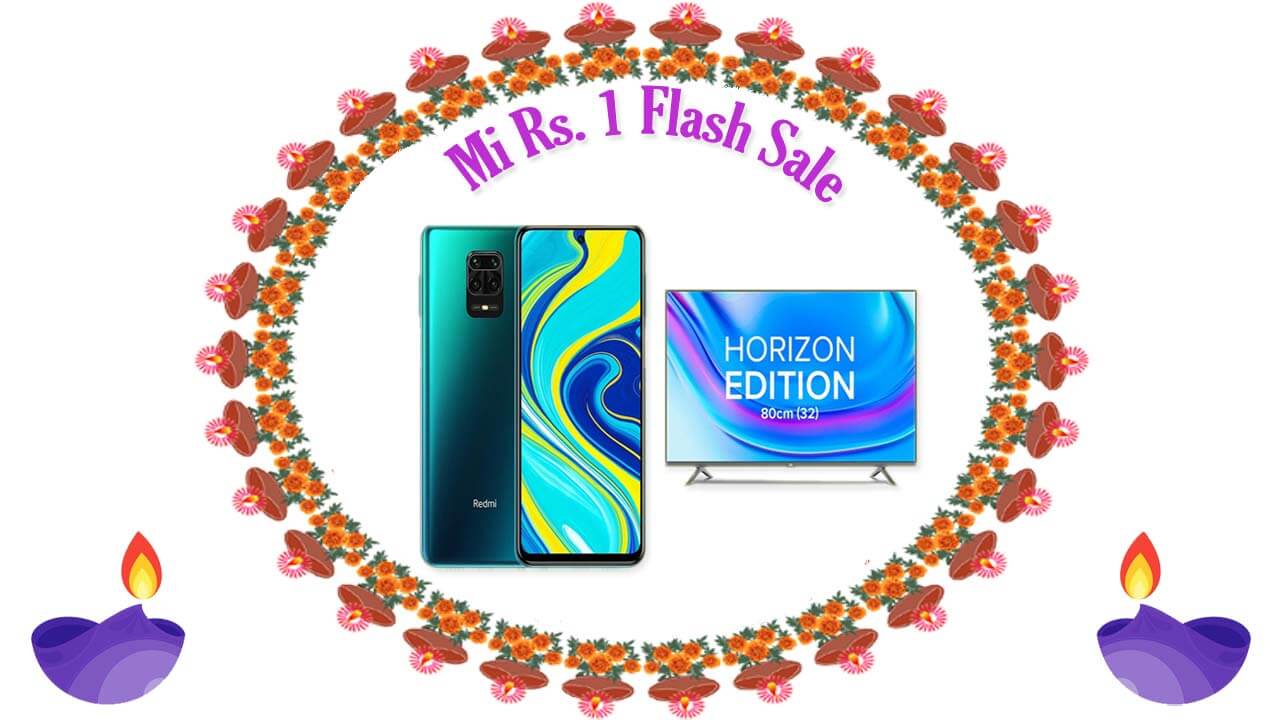 As mentioned earlier Mi 1 Rs flash sale will go live once in a day on 6 different days. If you are looking to grab these 1 Rs flash sale products then you are in right place. Because we at Flipshope provide auto-buy on all the flash sale products. We are presently providing auto-buy on Redmi Note 9 Prime, Realme 7 Pro and more. Flipshope extension holds a 4.5-star rating out of 5 from 2 lac active users. So this year we are also providing auto-buy on Mi 1 Rs Flash Sale products.
Visit Mi 1 Rs Flash Sale site by clicking here.
Download Flipshope extension for Mi 1Rs Sale, after that you will notice our icon.


Buy Mi 1 rs flash sale products, 100% working auto-buy script. It will automatically add the 1 rs products to cart

Click on our extension icon and it will open a pop-up.
Visit the Flash sale section and choose the product which you are planning to buy
Choose any product from 4 PM sale. This will work for the whole week
Once you check your entry you will be able to see one pop-up on Mi fan festival sale page.
Visit the mi 1rs flash sale page on the sale time, then our extension will add the product to the cart.
Just follow the above steps you will get a chance to win flash sale products.
100% Working Mi 1Rs Flash Sale with Flipshope Extension Proof:
Those who are complaining that the extension script isn't working read this, on 17th October more than 15 mi 1rs flash sale products were sold from the Flipshope extension. The extension is clicking the GRAB NOW option, but the people who hold the upper edge will get the product. It may not add the product to the cart for every user but it can certainly increase your chances. Here is the proof of our user who got the Bluetooth speaker in the last year's sale.



Mi 1Rs Flash Sale Products: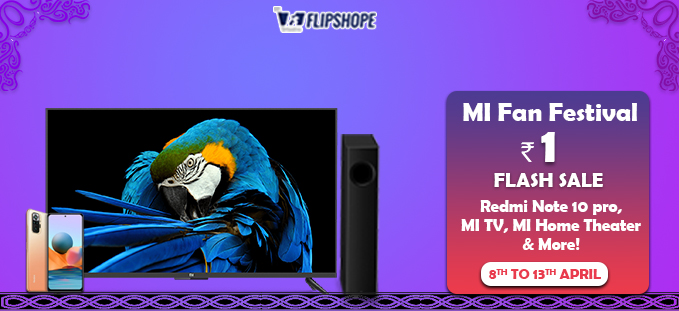 In the Last sale, Mi gave away more than 50 Mobiles for 1 Rs but this time there are even more products available. So the competition for the sale will be more compared to the previous one, Instead of trying for mobile, I suggest you try for other products. Because the competition for accessories is way less compare to Xiaomi 1rs mobile products. You can choose any of these products from Flipshope extension, we are providing auto-buy on all Mi 1 Rs flash sale products.
Mi 1Rs Flash Sale Products Day 1 @ 4 PM
Mi 10i Pacific Sunrise 6GB+128GB @ 1 Rs
Redmi Earphones Black @ 1 Rs
Mi 1 Rs Flash Sale Products Day 2@ 4 PM
Redmi 9 Power Mighty Black 4GB+64GB @ 1 Rs
Mi Step Out Backpack Dark Blue @ 1 Rs
Mi 1 Rs Flash Sale Products Day 3@ 4 PM
Mi Neckband Bluetooth Earphones @ 1 Rs
Mi Automatic Soap Dispenser White @ 1 Rs
Mi 1 Rs Flash Sale Products Day 4@ 4 PM
Redmi 9 Carbon Black 4GB+64GB
Mi TV Stick Black
Mi Rs 1 Flash Sale Products Day 5@ 4 PM
Redmi 9A Midnight Black 2GB+32GB
Mi Outdoor Bluetooth Speaker (5W) Black
Mi Rs 1 Flash Sale Products Day 6@ 4 PM
Mi Beard Trimmer 1C
Mi TV 4A 80cm (32) Horizon Edition
Mi Fan Festival Offers
Mobile Deals
Mi 10 @ Rs. 44,999 54,999
Mi 10T @ Rs. 35,999 + Up to Rs. 1,000 discount on Axis Bank and Bank of Baroda Cards
Redmi 9A @ Rs. 6499
TV Deals
Mi LED TV 4A Pro (43) @ Rs. 21,999 25,999
Mi TV 4X (50) @ Rs. 30,999 34,999
Mi TV 4A Horizon @ 23,999 24,999
How To Buy Mi 1 Rs Flash Sale Products:
You can actually try grabbing these Mi 1 Rs sale products in a normal way. For this, you need to keep on clicking the grab now option and if you click goes a millisecond behind then you won't get the product. At max one can click 2 times in a second, but we at Flipshope extension made a script that will click around 100 times in a second and the process will run background. So follow these steps to buy mi 1 Rs sale products.
Steps to buy Mi 1 rs flash sale products
First, you need to install Flipshope Chrome Extension
Then click on the extension icon and go to Flash sale option.
Choose the Mi 1 Rs flash sale products which you want to buy
Now visit the Mi sale page on sale time, you will notice Flipshope pop-up
At the time of sale, Flipshope will automatically add the product to the cart
Here is the link to install Flipshope extension, in case if you have any doubts jump into the comments I will help you out.
Connect with us on Facebook, Instagram and Twitter. Thanks a lot for reading this article. Join our Telegram Channel or you can download Flipshope extension for the latest tricks and offers. For any queries please Whatsapp us on 9999488008.
Thank You! Stay safe and keep visiting Flipshope.