"Necessity is always known as the mother of innovation and invention," New inventions make our lives easier. Science has given us many gadgets to make our lives more comfortable in today's times. It could be a simple can-opener, or it could be a complex device like a laptop. New gadgets are coming out every year, and they are more focused on daily life solutions. One might think these gadgets are expensive, well some are and some not. To help you, we have listed the top 5 very useful tech Gadgets under 500.
Amazon Upcoming Sale | Get exciting deals on desired products
Top 5 Best Tech Gadgets Under Rs 500 at a Glance
How to get the best gadgets at inexpensive prices?
Buying gadgets at the best price is a difficult job, but not with Flipshope. It's a smart shopping assistant that helps you shop online with confidence. You can get the best price for your gadgets with its Price Graph and Price Drop Alert features. Track the price of the last 45 days and make the right shopping decision with the Price Tracker. In case of a high price, use the Price Drop Alert and get notified when the price of your gadget falls below your desired drop percentage. You can also use coupon codes on selected stores to reduce your costs.
Gadgets Under Rs 500
5. Portronics Portable RuffPad E-Writer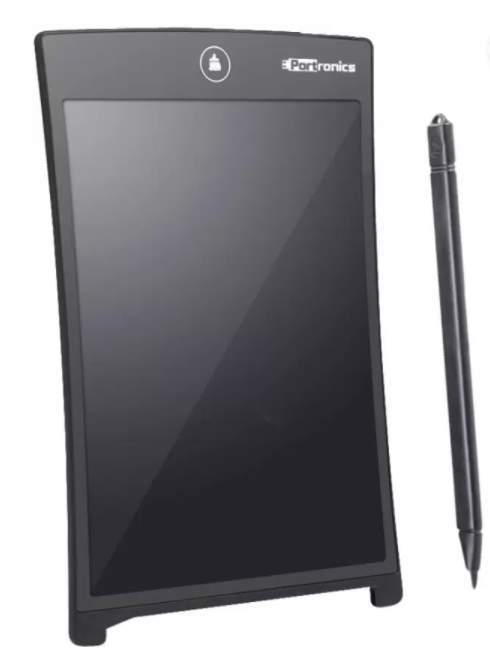 The fifth gadget in our list of top 5 Gadgets under 500 is Portronics Portable RuffPad E-Writer. No one likes to carry a notebook with them in the modern generation. Instead of notebooks, you can use or carry RuffPad E-Writer. It is very easy to use, you can write your important notes on it, and it will not erase till you touch the delete option. The RuffPad E-Writer is also very useful for children as they can scribble on it without wasting so many papers from the notebooks. It is portable and easy to carry.
Key features
Erase anything written on it with a single touch.
Portable and easy to use.
8.5 inches LCD Writing Pad
Price: Rs 314
Top 5 upcoming Smartwatches | Arriving soon with exciting features
4. Techblaze Gadget Organizer Case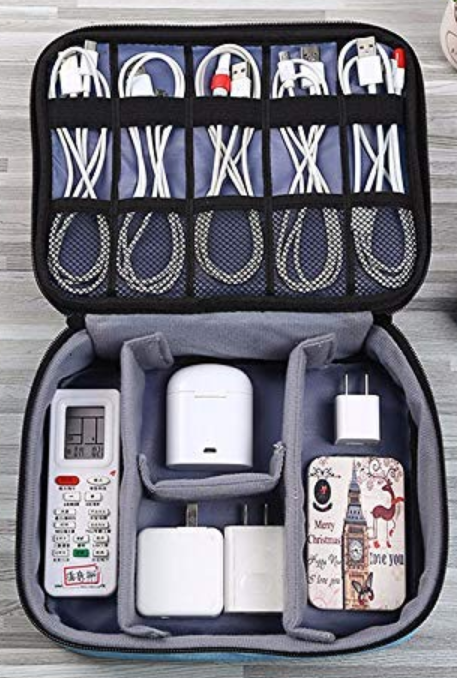 People who carry many gadgets with them can understand how hectic it is to carry all of them in a regular bag. With the Gadgets Bag, you can easily carry all your gadget accessories, whether tablets, Laptop Chargers, Power bank, Mobile phone charger, USB cable, Hard Disk, etc. Yes, this is the fourth gadget in our list of 5 Best gadgets under 500. This smart trend Gadget organizer is beneficial for organizing and carrying various gadgets and charging cords. With this gadget, now you don't have to scrabble about in your bag for cables or related accessories.
Key Features
Waterproof and rustproof.
Padded design to protect your tablet from scratches
Multi-layer design to give more storage space
Ten buckles
Price: Rs 449
3. Hands-Free Portable Neck Fan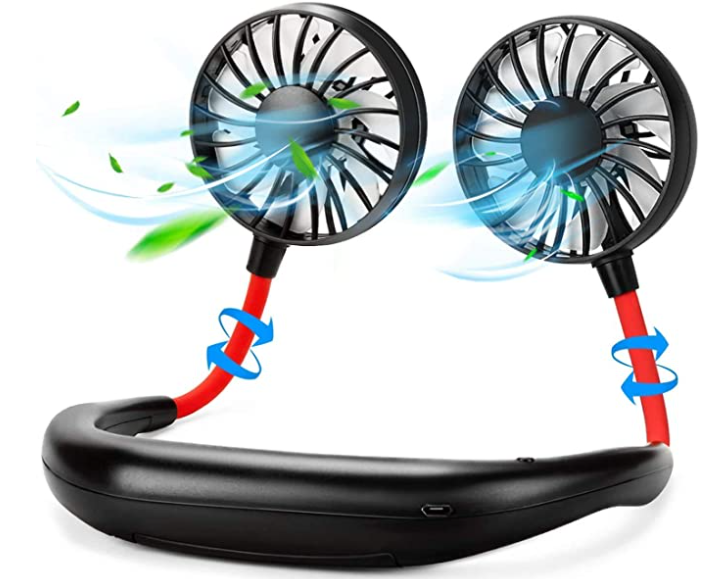 The third item in the list of best Gadgets under 500 is a Hands-Free Portable Neck Fan. There is no second thought no matter where you are; you can always keep it with you. You will probably need it if you go outside or have to travel daily during summer. This fan is very comfortable, as you can also rotate it to 360° allowing you to choose the perfect wind direction. This unique Necklace Fan is designed to wear around the neck, allowing you to keep your hands free. It's a unique idea for personal cooling.
Key features:
360° Rotation
Portable handsfree fan
Three modes to choose from: low, mid, and high
Price: 449
Save money while you shop online | Get exciting deals every-time
2. Wireless speaker with touch lamp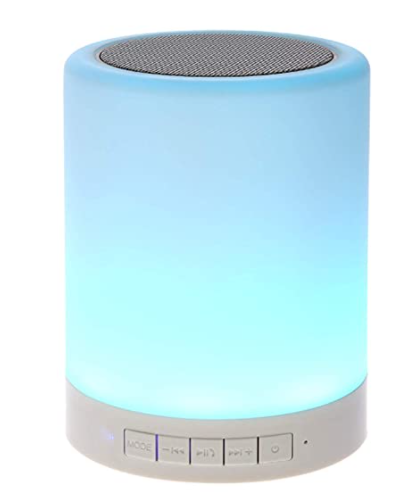 Here is another handy gadget in our list of Best gadgets under 500. This is a Truly Wireless speaker that also functions as a lamp. So, you can use it in multiple ways; it is compact-sized and easy to use. The speaker also supports a micro SD card, and it also has three color-changing modes that makes the speaker look beautiful.
Stylish Wireless speaker with touch lamp
Three color changing mode
Price: Rs 439
1. Wire Organizer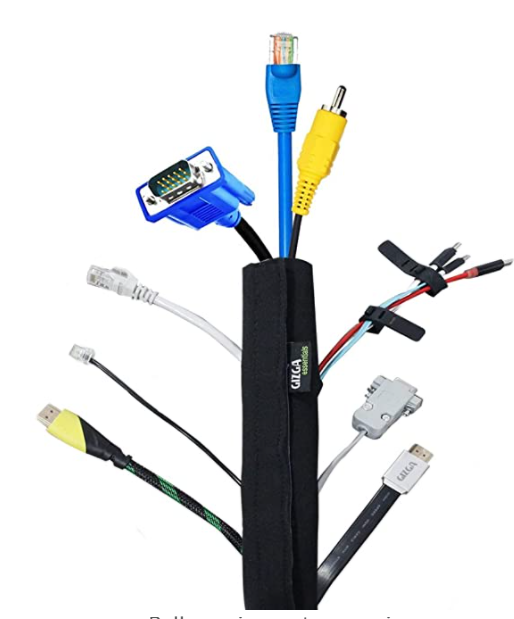 This is the gadget that holds the first place in gadgets under 500 and is very useful for everyone. It is used to keep all the wires tangle-free. By using this wire organizer, your home looks clean and tidy because there will be no more messy cables. The best cable organizer for PC, TV, Home Theater, Speaker, and Mobile phones. Perfect for arranging and hiding various sorts of cords at home or at the office, including computer, power, USB, and other connections.
Key features:
No more messy cables
Can fit PC, TV, Home Theater, Speaker's Cables
18 intermediate hole
Price: Rs 419
If you liked this article (Top 5 Best Tech Gadgets Under Rs 500 that will make your life easier), share your views in the comments section.
Connect with us on Facebook, Instagram, and Twitter or join our Telegram Channel. Download the Flipshope extension for the latest tricks and offers. For any queries, please Whatsapp us on 9999488008.