As everyone knows, Diwali is just around the corner and is the most celebrated festival for all Indians across the globe. Whether you live in India or are living in some other country, this festival is hard to miss. Diwali is celebrated with love and lights. You may have busted a lot of crackers in your childhood and made it memorable, but what do you do as an adult? Well, as a grown-up human, you have responsibilities like making sure you keep your house and surroundings clean and presentable. For this, you need some of the best Diwali decoration ideas for your home so that you can make your home look beautiful and new during the Diwali celebration days. You must be thinking about what Diwali home decoration ideas are good for your home. Don't worry; you will find them in the following article.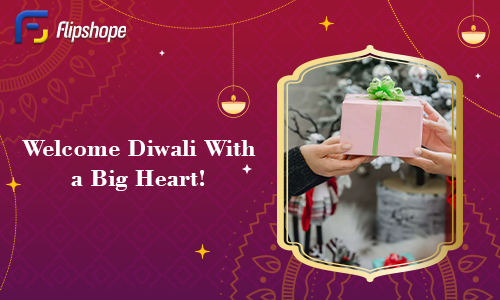 Check out 20+ Diwali Gift Ideas for Your Loved Ones
Importance of Diwali Decorations
Festivals hold a special place in every Indian house, and Diwali is one of the most awaited festivals of all. With vibrant colors, the brightness of lights, and, of course, sweets, Diwali is indeed a festival of happiness. You can make your house look more beautiful by decorating it with some amazing Diwali decor items so that you can feel the positivity and auspiciousness in your surroundings. Here are some reasons why you should decorate your house during the Diwali festival.
Diwali, also known as the Festival of Lights, signifies the victory of light over darkness and good over evil. Decorations with lamps, candles, and diyas (oil lamps) symbolize the victory of knowledge and righteousness over ignorance and darkness.
Decorating homes and temples during Diwali is believed to invite the blessings of gods such as Lord Ganesha and Goddess Lakshmi, who are worshipped during the festival. Beautifully decorated spaces are seen as more welcoming to divine energies.
Decorating for Diwali is a cultural tradition passed down through generations. It fosters a sense of continuity, connecting families and communities with their heritage and roots.
Bringing Families Together:
The process of decorating is often a family thing. It brings family members together to work on creating a beautiful and harmonious environment, strengthening family bonds.
Diwali decorations not only carry cultural and spiritual significance but also enhance the aesthetic appeal of homes and public spaces. They create a visually pleasing ambiance that is enjoyed by all.
Many Diwali decorations symbolize prosperity and wealth. They are displayed to welcome the goddess of wealth, Lakshmi, into one's home.
Also checkout: 20+ Unique Diwali Gift Ideas
Diwali Decorations Ideas For Home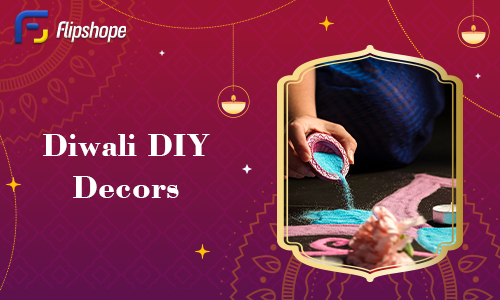 If you are curious to know about the unique ideas to decorate your home during the festival of Diwali, then you would be happy to know that the following section has the best Diwali house decor ideas that will make your house look extremely attractive. The best thing about these ideas is that they are completely inexpensive and will not exceed your budget limits. Let's get started!
1. Decoration with Urlis as Diwali Decoration Ideas For Home
Decorating your house with Urlis during Diwali carries both cultural and aesthetic significance. Urlis are shallow, decorative bowls traditionally made from materials like clay, brass, or copper, and they are often filled with water and adorned with floating candles, flowers, or fragrant petals. Placing them at the entrance of your home invites positive energy and guests with warmth. So this Diwali, make your surroundings positive and happy.
2. Rangoli Decoration
Rangoli is one of the most common yet effective ways of celebrating Diwali and decorating your house. Making rangoli with your hands brings peace and positivity to your surroundings. There are thousands of designs available everywhere, to draw at your home, to make it at your doorstep, or anywhere else in the house. Rangoli is a vibrant and intricate art form created using coloured powders, rice, flower petals, or other materials.
3. Flower Decoration as beautiful as Diwali Decoration ideas for home
Flowers are often associated with purity and divine blessings. Using fresh flowers to decorate your home during Diwali is a way to symbolize the win of good over evil. Moreover, decorating your space with flowers during Diwali is a time-honored cultural tradition. It connects you with the rich heritage and customs of the festival. So what are you waiting for? Pick the most beautiful flower for your beautiful house now.
4. Colourful candles
Diwali, also known as the Festival of Lights, signifies light in darkness. Lighting colorful candles symbolizes brightness and positivity. Colorful candles add a visual element of beauty and charm to your Diwali decorations. They come in various shapes, sizes, and colors, allowing you to create an eye-catching look for your place. You can find colorful candles online on many sites for your home and order them before Diwali. This is one of the top Diwali light decoration home ideas to use.
5. Diwali Torans For Diwali
You must have heard about Diwali Torans if you are from a typical Indian family. Diwali torans are extremely popular and auspicious traditional Diwali decorations items on Diwali days. These torans are believed to bring good luck and positive energy into your home. They are often adorned with symbols and motifs associated with prosperity, such as the Swastika or Om, which are considered sacred. You can choose from a wide range of designs and materials to match your decor theme. So hurry up and shop now!
6. Deep Clean for Diwali as Diwali Decoration Ideas For Home
Diwali is often associated with the purification of one's surroundings. Deep cleaning of your home helps remove dust, dirt, and clutter, symbolizing the removal of impurities and negativity from your living space. Goddess Lakshmi, the deity of wealth and prosperity, is a central figure in Diwali celebrations. A clean and well-maintained home is believed to be more inviting to her blessings, as it reflects the reverence and readiness to receive wealth and abundance.
7. Upgrade furniture
Diwali is a festival of renewal and new beginnings. Upgrading your furniture symbolizes a fresh start, letting go of the old and welcoming the new, siding with the vibe of the festival. You can make your house look more beautiful and appealing by upgrading your furniture and turning it into something modern. This can enhance your comfort and relaxation, allowing you to enjoy the festivities and gatherings fully.
8. Lights for Home on Diwali as Diwali Decoration Ideas For Home
As everyone knows, Diwali is a festival of lights, and illuminating your house with some amazing lights will not only enhance the look of your house but will also spread positivity and happiness. Diwali lights come in various forms and designs, from traditional oil lamps (diyas) to colourful LED string lights. Some traditional Diwali lights, such as diyas and rangoli lamps, are believed to kill off negative energies. Moreover, this idea can be used as a balcony diwali light decoration. You can definitely try these Diwali lighting ideas this Diwali.
9. Rugs for home in Diwali
Rugs are one of the most significant and crucial parts of home decor. It adds warmth and comfort to your living spaces. During Diwali, when families and guests gather for celebrations, rugs create a cosy and inviting atmosphere for everyone to relax and enjoy the festivities. Rugs come in various colours, patterns, and textures, allowing you to customize your home decor. They can complement the overall theme and colour scheme of your Diwali decorations, adding visual appeal to your interiors. So hurry up and use it as your Diwali decoration ideas for living room.
10. Fancy Dining Decorate
Diwali is a time for family gatherings and bonding. A beautifully decorated dining area encourages family members to come together, share meals, and create lasting memories. A fancy dining decoration can indicate your family traditions and values. Whether you have a small family or a big one, a well-arranged dining area will always work during the time of Diwali festival. You can enjoy your Diwali meals laughing and giggling with your family.
11. Pooja thali for Diwali decorations
The pooja thali is considered an auspicious symbol in Hindu culture and is an essential part of Diwali rituals and prayers. It is used to hold various offerings, including lamps, sweets, flowers, and more, during the worship of Lord Ganesha and Goddess Lakshmi. Decorating the pooja thali and participating in Diwali rituals together as a family can make your bonds stronger and create a sense of togetherness. It allows family members to share the joy of the festival.
12. Floating Diyas as Diwali Decoration Ideas For Home
Are you confused about how to enhance the decorations for your house during the Diwali celebrations? Well, worry not, as floating diyas are there for your rescue. Floating diyas are considered an auspicious decoration for Diwali. They are often used to adorn the entrance, prayer room, or other important areas of the house to welcome guests and invoke blessings. In addition, you can personalize your floating diya arrangements by choosing different types of diyas, adding flower petals or coloured dyes to the water, or using decorative bowls and containers to match your decor theme.
13. Box of sweets for Diwali at home
Ever experience a Diwali celebration without eating sweets? Of course, you haven't; after all, Diwali celebrations are incomplete without sweets. A beautifully decorated box of sweets can also serve as a decorative element in your home, adding to the festive ambience and enhancing the overall decor. Diwali is a time for exchanging gifts with family, friends, and neighbours. A box of sweets serves as a popular and cherished gift choice, making it convenient to share the joy of the festival with loved ones. You can add different types of sweets to the sweet box and serve them to your guests. Whether you want a rich, dry fruit sweet or a simple, healthy sweet, everything can look beautiful in a decorated sweet box.
14. Decorate your house with Potpourri on Diwali
This Diwali, get ready to enjoy the great fragrances of potpourri at your home. Potpourri is a fragrant mixture of dried flowers, herbs, spices, and essential oils. Using potpourri adds a delightful aroma to your home, creating a pleasing and inviting atmosphere for Diwali. Potpourri makes for a lovely and thoughtful Diwali gift. You can pack it in decorative containers and share it with friends and family, spreading the festive cheer. Certain scents in potpourri, such as lavender or chamomile, have calming vibes. They can help create a sense of relaxation and peace, which can be especially beneficial during the hustle of Diwali celebrations.
15. DIY wall decoration as Diwali Decoration Ideas For Home
If you are creative and always enthusiastic about making your house look more creative with your own hands, then you would be happy to know that the following points have some exciting steps for you to add a creative DIY wall decor idea to execute this Diwali.
Choose a Wall: Decide which wall or walls you want to decorate. It could be a prominent wall in your living room, the entrance hallway, or even the dining area.
Theme and Design: Determine the theme or design you want for your DIY wall decorations. Traditional Diwali motifs like diyas (oil lamps), rangoli patterns, peacocks, or Lord Ganesha are popular choices. Sketch out your design ideas on paper before starting.
Paper Decorations:

Cut out your chosen Diwali motifs from cardstock or craft paper. You can use stencils or templates if you're not confident in your drawing skills.

Lighting Elements:

Incorporate string lights or fairy lights into your wall decorations. You can attach them around or behind your paper cutouts to create a warm and glowing effect.

For added sparkle, consider adding small mirrors or glass gems to your decorations. These can be glued onto your paper cutouts to mimic the look of traditional mirror work.

Arrange and Attach:

Arrange your paper cutouts, lighting elements, and any additional embellishments on the wall. Play around with different layouts until you're satisfied with the arrangement.

You can create a central focal point on the wall, such as a large rangoli design or a wooden cutout of Lord Ganesha. Build your decorations around this central piece.

Once your DIY wall decorations are in place, turn on the string lights and bask in the warm and inviting glow they create. It's a beautiful way to add a festive touch to your home.
16. Happy Diwali banners for home
Wish a very happy Diwali to your loved ones and all the guests that come to your place to greet you. With the help of the Happy Diwali banner, you can create amazing Diwali vibes and let others know about your excitement level for this festival. It is one of the oldest ways of showing others that the festival of Diwali has come, and you can now decorate your house with excitement and positivity. You can buy the "Happy Diwali" banners from local shops in your surroundings or even order them online and use them as a Diwali decoration ideas for home.
17. Glass Jar Lanterns
Glass jar lanterns are versatile Diwali decoration items that can be used in various ways. You can hang them, place them on tables, or line them along pathways to add elegance and charm to your home decor. Glass jar lanterns can be personalized and decorated to reflect your unique style and creativity. You can fill them with various materials like colourful pebbles, flowers, or even scented candles to create captivating and artistic displays.
The ideas mentioned above are the top Diwali decoration ideas for your home; these ideas will definitely let you decorate your house in just the way you want. The best thing about these ideas is that they are extremely budget-friendly and don't really cost you money out of your savings. So what are you for? Diwali is just around the corner; read the above article now and learn how to decorate home in Diwali.
FAQs of Decoration for Diwali
Q1. How can I decorate my house in Diwali?
Ans. You can start your Diwali house decoration with the best Diwali decor items like Diyas, lights, rangoli, torans, Happy Diwali banners, pooja thali, etc. You can even do DIY on your home walls to make your house look more attractive and appealing.
Q2. What materials are used in diya decorations for Diwali?
Ans. To make beautiful decorative Diyas at home for Diwali, you can choose numerous ways. Some of the most used materials for making diyas at home are written below.
Paint and colours

Decorative stickers

Glitter

Sequins and beads

Mosaic tiles

Ribbon and fabric

Mirror work

Lace and trims

Henna or mehndi

Clay and terracotta

Gold or silver leaf

Dried flowers, leaves

Zari and Gota Patti
If you like this article (15+ Unique Diwali Decoration Ideas For Home This Year!), share your reviews with us in the below comments.
Connect with us on Facebook and Twitter or join our Telegram Channel. Download the Flipshope extension for the latest tricks and offers. For any queries, please Whatsapp us at 9999488008.