Everyone likes to attend the weddings of their loved ones, be it their cousin, best friend, or office colleague; weddings are always special and fun. The only tough task at a wedding is to buy a gift for the bride and groom. Shopping for unique wedding gifts for couples can create confusion since so many things are available in the market, like customized things, dinner sets, home decor items, electronic products, etc. Choosing something that is perfect for the wedding couple and fits right into your budget can be a bit difficult. Don't worry; we are here with the list of top 8 wedding gift ideas for couples that will bring smiles to the bride and groom's faces. Let's get started!
Checkout: Flipkart Upcoming Sale
Best Wedding Gifts For Couples
Here is a list of wedding gift ideas best for couples that will make them extremely happy, and the best thing is these gifts will fit right into your budget. So let's dive in!
1. Marble Finished Unique Mug Set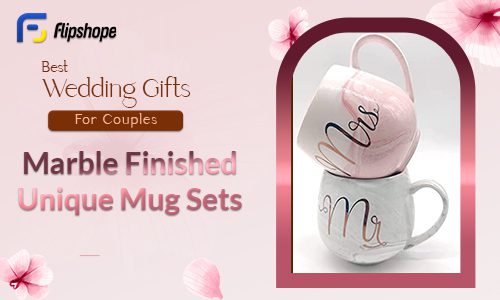 If the bride and groom both are coffee lovers, then this gift is an ideal choice for them. This marble-finished mug set specially encrypts Mr. and Mrs for the wedding couple to make their journey beautiful. You will find this mug set on various online sites like Flipkart, Amazon, FNP, etc. The best thing about this gift set is that it is extremely affordable and durable. So hurry up and order this unique mug set now!
2. Polaroid Camera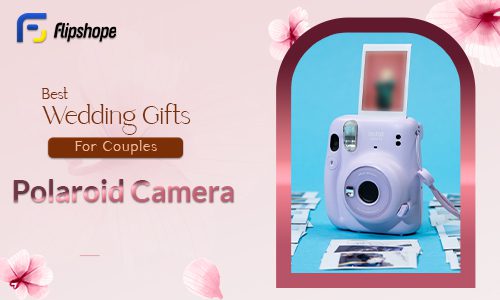 To let the newlywed couple capture all their cute and sweet memories in pictures, you can gift a Polaroid camera to them. This is one of the unique gifts for the bride and groom. They can take this camera with them while travelling the world together, and it will help them create the best memories of their life. The instant camera has a long-lasting battery and great capturing capacity. Grab this wedding gift from any online site and help your loved ones make their married life more special.
Check: Father's Day Gift Ideas
3. A Couple Watch Set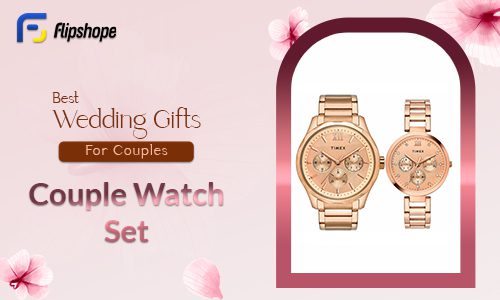 Nothing can beat the aura of a classy watch. An attractive watch is one of the best accessories for both men and women, as it can be styled on every kind of outfit. You can gift this watch set to the wedding couple as a symbol of spending good and bad times together and keeping their married life in a perfect balance. You will find various designs on the internet to make your choice. So what are you waiting for? Buy the watch set now and make the newlywed couple happy and delighted with the best wedding gifts.
4. Couple Spa Set Hampers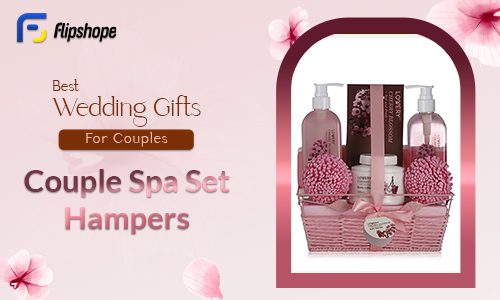 This is an ideal gift for the newlywed couple as the spa set will help them relax on weekends. The set includes some precious things like face masks, body scrubs, face and body creme, refreshing face wash, moisturizer, and, lastly, a scented candle. This gift hamper includes everything for both the bride and groom. You can purchase this spa set hamper from online stores, and that too at a reasonable price. So don't wait and buy this couple spa set hamper now!
5. Wireless Bluetooth Speakers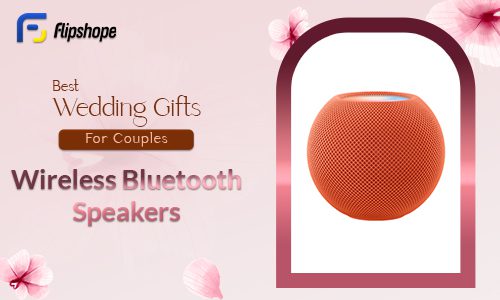 Who doesn't enjoy music? Everyone does right! Well, you can gift these wireless Bluetooth speakers to your friends as their wedding present and bring joy and fun into their lives. There are several amazing speaker brands available in the market, like BoAt, Noise, OnePlus, etc. You can find the best quality speakers on sites like Amazon, Flipkart, and many others. Wireless speakers are durable when it comes to battery and quality. Add these amazing wireless Bluetooth speakers to your cart now and surprise your friends with this gift on their big day.
Also Check: Top 10 Unique Products on Amazon
6. Silver Items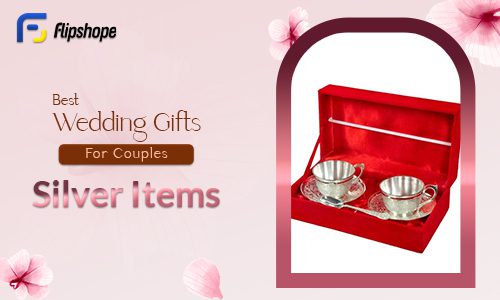 If you're searching for one-of-a-kind, enduring presents for the happy couple, your search ends here! Receiving silverware is lucky, according to Indian culture. Some of the most popular silver wedding gifts include a thali set, a silver laughing Buddha, an elaborate dry fruit box, a glittering lamp set, precious Kumkum holders, etc. These silver items will make your impression more impactful and define your bond with the couple accurately. Although you may find these things in any jewellery store, buying them online will definitely reward you with a huge discount.
7. Home Accessories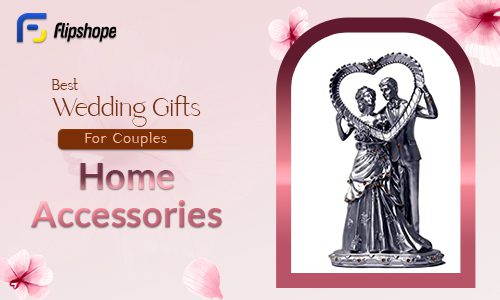 Accessories for home are one of the most useful wedding gifts for couples. The home decor item can be anything from antique showpieces to useful kitchen use items. The gifts might be anything from dinnerware to bedroom decor to kitchen gadgets. Couples will treasure these gifts for a lifetime. Items for home decoration make lovely, practical wedding presents for couples and can add colour to their new home.
8. Romantic Trip For Two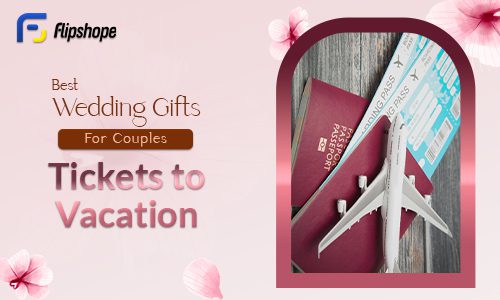 This one is too exciting! You can now make the newlywed couple happier by sending them on a beautiful trip and making their day special. This trip can be at the lakeside or in the countryside. Through this trip, the couple would spend some time together, away from all the guests and get to know each other better. You can book everything online for them from various booking sites. So don't waste your time thinking about what to gift them; instead, search for a suitable trip destination now.
If you like this article (Wedding Gifts For Couples | List of the best ones!), please share your reviews with us below.
Connect with us on Facebook and Twitter or join our Telegram Channel. Download the Flipshope extension for the latest tricks and offers. For any queries, please WhatsApp us at 9999488008.