TV has been more than a mode of entertainment since its introduction and has become a part of our lives. The tech-savvy generation needs smarter and faster access to everything on their finger tap. So considering this factor, T.V manufacturers are competing with one another to reach the top on their customer's priority list. The availability of a wide range of brands makes it complicated to find the Best TV Brands in India. Keeping this in mind, we have listed the top TV brands to help you get a TV that fills all your wants in the first place. Read the article to have a clear idea of which one to choose.
Best Television Under 20000 | Find the best suit in the list
Best TV Brands in India
We bring you the 5 top TV brands that are enriched with all the latest technologies for you to choose from. So get rid of all the confusion and clear the dilemma from your mind.
Top T.V brands
5. Sony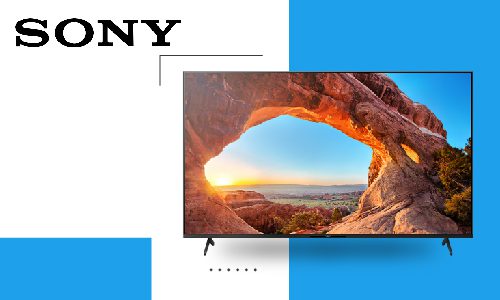 Sony is the most trustworthy brand in India and always stays on the front line for its frequent updates in technology. When it comes to sound systems or TV manufacturing, Sony becomes unbeatable. The TVs from Sony have an OLED display with colour accuracy making it difficult for the customer to ignore.
Its prior motion feature enhances motion clarity. In addition, the black frame insertion feature and excellent response time help in reducing the blurs, boosting your watching experience with Sony TV. The TVs of Sony are affordable and consume less power than usual for more savings.
Cost-effective

Constant upgradation of technology

Prioritized image clarity

Improvised audio quality

High-quality products
4. Samsung
One of India's most prestigious brands, Samsung, constantly surprises its consumers with its unique technology on a daily basis. The company is popularly known for its high-end quality products and is one of the most used products in India. It has elevated QLED and curved screens that will boost your viewing experience. Samsung offers extremely desirable TVs to its customers.
Over and above that, the HyperReal engine with VA panels produces excellent images. To be apart from its competitors, Samsung has many more captivating features, such as Tizen OS HDR10 and HDR10+ in their LED Smart T.V. The company aims at quality and is a great believer in serving the best quality products to their customers.
Cutting-edge technology

Reasonable ranges

Hyperreal engine for clear images

QLED and curved screens

Tizen OS supports HDR10 and HDR10+
Top 5 Business Laptops | grow your business with powerful machine

3. Panasonic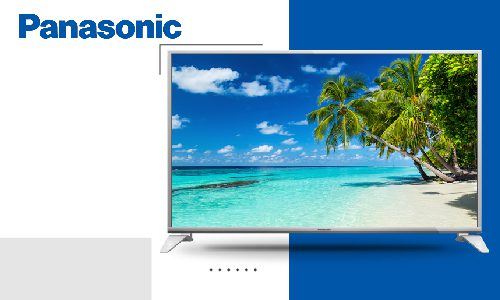 Panasonic is one of the finest and most reliable companies when it comes to electronic appliances. The company is focused on constant innovation and advancement of technology. It is customer-centric and believes in improving the standards of living. Panasonic prioritizes customers' needs taking into consideration the entertainment factor and the emotions attached to TVs in each household in India.
It has an OLED display in its high-end 4K TV, organic LED lights that provide their own illumination, and super bright plus light IPS LED. Its local dimming methods induce smooth and deep black gradation levels for a riveting viewing experience.
Safe and innovative Technologies, like organic LED lights

OLED displays in its high-end 4K TV

Improving lifestyle through the use of less harmful techniques or tools
2. OnePlus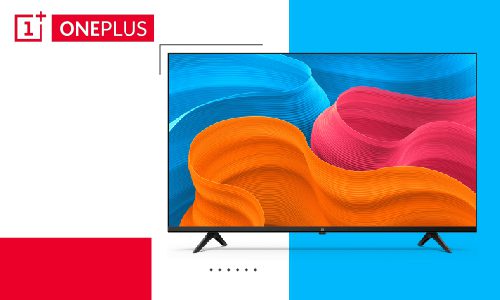 OnePlus is a brand highly known for its smartphones. The company is arguably the best and most famous for its long-lasting electronic Products, T.V Earbuds, and various others. It is now capturing everyone's attention with its sleek look and smart TVs. The QLED technology gives TVs the power to serve their viewers with the most enticing graphics.
The TVs are supported by the Gamma colour magic engine. Furthermore, Dolby Vision HDR gives the screen extraordinary contrast and makes it worth buying. Oneplus holds the loyalty of more than half of the consumers in India due to its convenient and tough products.
QLED technology for enticing graphics

Protect-friendly prices
Long-Lasting and Extremely durable products

Dolby Vision HDR for extraordinary contrast

Gamma colour magic engine for remarkable images
Croma Sale 2022 | sale on electronics every month
1. LG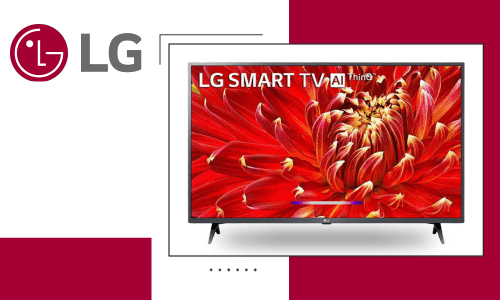 LG is best known for its durability, after-sale services, and unique features. It stands out while leading the market in manufacturing TV at affordable prices. The company is consumer-oriented, and its motive is "Life is Good." Its Smart TVs have incredible high-resolution image quality and provide infinite details to the viewers.
The design and classy style with extremely new features, like mosquito-repellent televisions, are the main attractions that surprise everyone, including its competitors. LG smart TV has OLED displays leading the way among other manufacturers with the correct balance of saturation, contrast, and bright picture. So grab the joy with the bliss of class and quality.
After-sale services

Affordable prices

Dolby Vision for improved contrast.

Mosquito-repellent televisions Features

Offers the greatest operating system
Hope you find this article (Best TV brands in India | Amazing Audio Visual Experience!) helpful; please enlighten us with your reviews below.
Connect with us on Facebook and Twitter or join our Telegram Channel. Download the Flipshope extension for the latest tricks and offers. For any queries, please WhatsApp us at 9999488008.