We all live in a world where the internet has taken everything in its control. We can all see how technology develops and improves our quality of life. The amazing smartphone apps of today's period are one of the key lifestyle enhancers. Our lives have changed due to these apps because they are now more convenient, quick, and immediate. Instant Delivery apps are one of them. Whether you want to order food or groceries for yourself, everything is now available at your doorstep with just one click. Here in this article, we have mentioned the top instant delivery app to order from. Have a look!
Top 5 Popular Online Grocery Stores | get groceries at your door
Top Instant Delivery Apps
Are you tired of searching for delivery apps that deliver all your desired products to you in minutes? Well, don't worry; your search ends here as we have gathered a list of the best instant delivery apps that will help you to get all your products within no time. These apps will ease up your stressful life and let you enjoy some amazing perks. Let's dive in to know more!
Instant Delivery Apps
6. Swiggy Instamart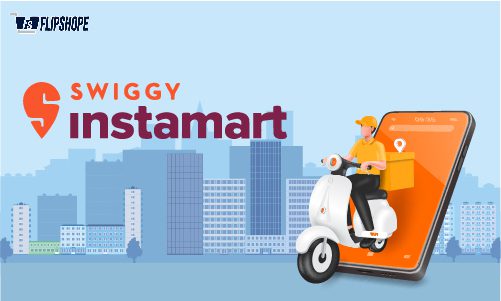 Swiggy is not just a food delivery app anymore; in fact, through time, it has grown into an instant delivery app for all your necessities. Whether you want groceries or snacks, fruits and vegetables, Swiggy instamart has it all. It was launched in June 2021. Swiggy Instamart guarantees that your order will be delivered within 45 minutes, from 7 am to 1 am. The marketplace business gathered local Kirana stores from which customers could order groceries, fresh produce, necessities, and food items, and Swiggy's delivery team would then deliver them. Enjoy the following perks while shopping at Swiggy Instamart.
Minimal delivery charges
Items delivered in 15-30 minutes
Various coupons codes available for discount
Free delivery on orders above Rs. 99
5. JioMart
It is one of the top-notched apps that you will ever come across since it gets you every grocery item you want in minutes. The app was launched in December 2019 by Reliance retailers, India's biggest retail firm. The app delivers to over 350 areas in India and has 75,000+ delivery outlets. You can order food, groceries, and other products using this app which has made grocery delivery to homes simpler. The app includes all the necessary items like groceries, dairy products, vegetables, fruits, etc. Following are some great points if you are planning to shop from Jio mart.
Free home delivery
Easy return policy
Delivers products in minutes
Wide varieties of products
Amazon Upcoming Sale | Exciting offers on everything
4. Flipkart Quick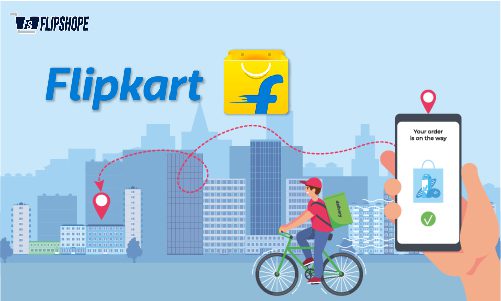 One of the most popular e-commerce apps in India, Flipkart Quick, gives its users the advantage of purchasing their preferred products whenever they want, wherever they are. You can receive your order of essential grocery items from Flipkart Quick in 45 minutes. The app was established in 2020 with the motive of providing everything the customer wants, like vegetables, fruits, groceries, dairy products, health care products, etc. No matter how many things you order, they will all arrive at your door. Here are some of the great things you can enjoy while shopping from the Flipkart Quick app.
"Buy now, pay later" option is available
Easy returns
Discounts available
3. Blinkit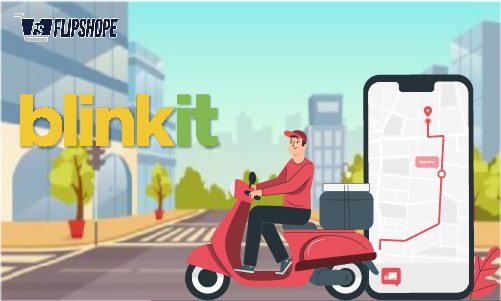 Among the various instant delivery apps available, Blinkit is one of the top-rated delivery applications in India. The app was developed in 2016 by IIT graduates. Blinkit is an online marketplace that streamlines everyday shopping. Customers can take advantage of instant delivery while shopping at their neighbourhood's favourite establishments. With just one click, customers may purchase groceries, fruits and vegetables, bakery products, flowers, meat, pet care products, infant care products, and cosmetics. Isn't that great? Well, to know more about this application, have a look at the following perks:
Hygenic delivery process
Order delivery within 10 minutes
Delivers electronic items
2. Big Basket
India's biggest online supermarket, Big Basket, enables customers to leave the hustle of grocery shopping through physical stores and embrace a simple, stress-free method of browsing and shopping. Currently based in Bangalore, Mumbai, and Hyderabad, the app offers a wide range of products from more than 12,000 brands. BigBasket has continued to innovate with the aid of technology by offering products like cut fruits and vegetables, a variety of recipe mixes, etc. To know more about this app, have a look at the following points.
Discounts available on various products
Cheaper products
Easy return policy
Online Shopping Apps | must have shopping apps for you
1. Amazon Fresh
Amazon Fresh launched in November 2021, is a grocery store. Amazon Fresh continues to provide clients with amazing prices, a large selection of products, and quick and simple delivery options in one single online location. It is accessible across 300+ cities in India. The app serves as a one-stop shop for all your grocery needs online and strives to be India's most automated digital grocer. Amazon Fresh procures products directly from farmers and connects with local vendors to deliver them to customers. Have a look at the great advantages of this instant delivery app.
High-quality products
No extra charges for amazon prime members
500,000+ products available to choose from
If you like this article (Best Instant Delivery Apps), please share your reviews with us below.
Connect with us on Facebook and Twitter or join our Telegram Channel. Download the Flipshope extension for the latest tricks and offers. For any queries, please WhatsApp us at 9999488008