It seems like nobody now finds wired earphones stylish. The weight of tangled wires in your pocket just seems like the trouble of the past. The new trend of wireless earphones is now the new cool. But cool does not always have to be expensive, does it? What if we say you can find some of the best earphones under Rs. 2K? Hard to believe, we know, but it's obviously true. Read on to find out the top 10 wireless earphones under Rs. 2000 you can totally afford to buy this season.
List of

Best Wireless Earphones Under 2,000 Rs
| S. No. | Name | Price |
| --- | --- | --- |
| 1 | OnePlus Bullets Wireless Z | 1,999 INR |
| 2 | boAt Rockerz 255 | 999 INR |
| 3 | Sony WI-C200 | 1,599 INR |
| 4 | Infinity (JBL) Glide 120 | 899 INR |
| 5 | Noise Tune Active | 899 INR |
| 6 | Realme Buds Wireless | 1,499 INR |
| 7 | Mivi ThunderBeats | 899 INR |
| 8 | Mi Sports Bluetooth Earphones Basic | 1,099 INR |
| 9 | Samsung Level U | 1,999 INR |
| 10 | Leaf Ear Wireless Earphones | 1,799 INR |
Top 10 Wireless Earphones Under Rs. 2000
1. OnePlus Bullets Wireless Z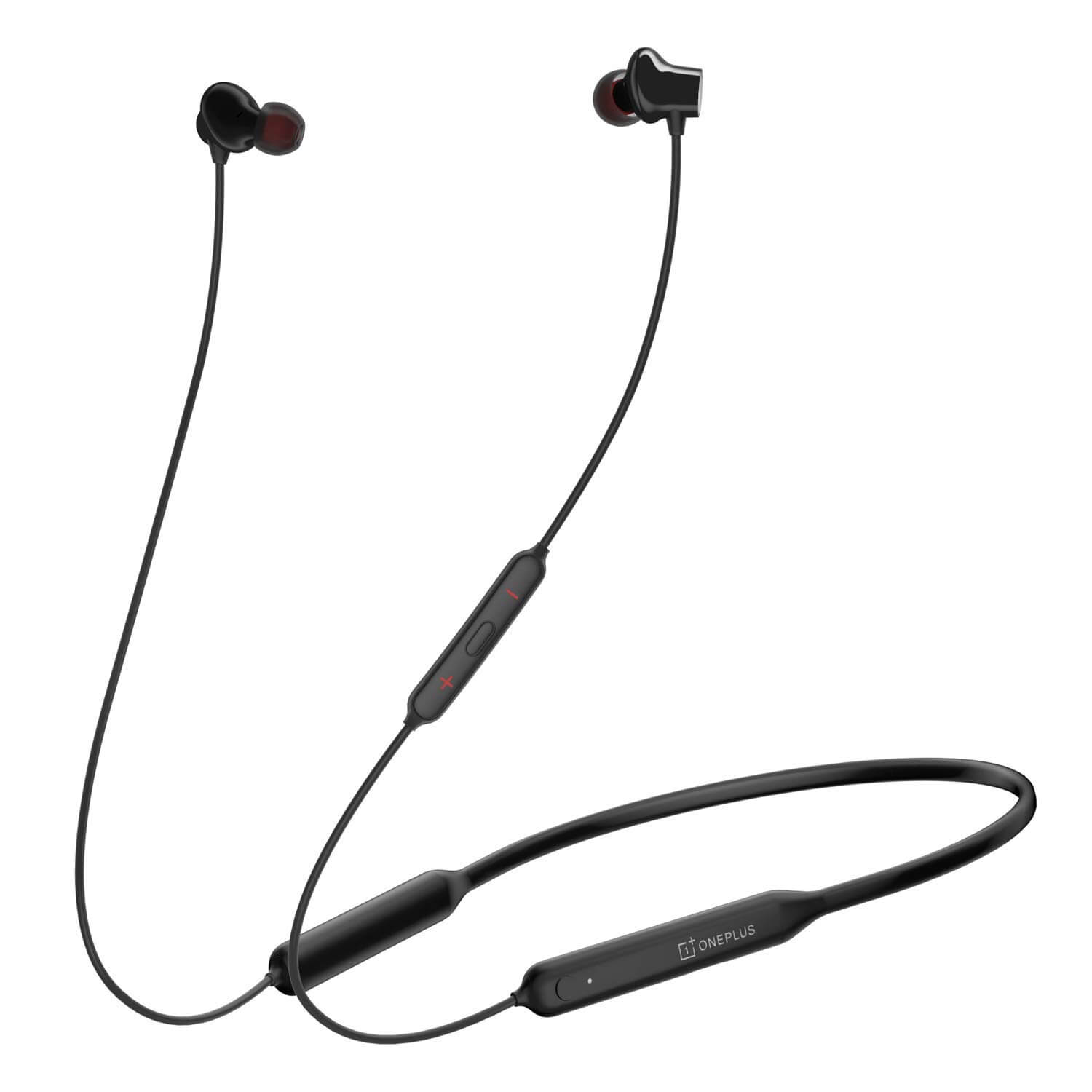 This Bluetooth earphone is compatible with all smartphone brands and models. It comes equipped with the latest Bluetooth v5.0 QCC3024 chipset. Even, it offers Wrap Charge technology and other convenient features like Quick Switch, Quick Pair and Magnetic Control. The OnePlus Bullets Wireless Z gives an exceptional listening experience and performs for 10 hours with just a 10-minute charge. With a full charge, you can enjoy your music for up to 20 hours! This is one of the best earphones from the list of top 10 wireless earphones.

Related: Best Earphones Under 2000 Rs in India
2. boAt Rockerz 255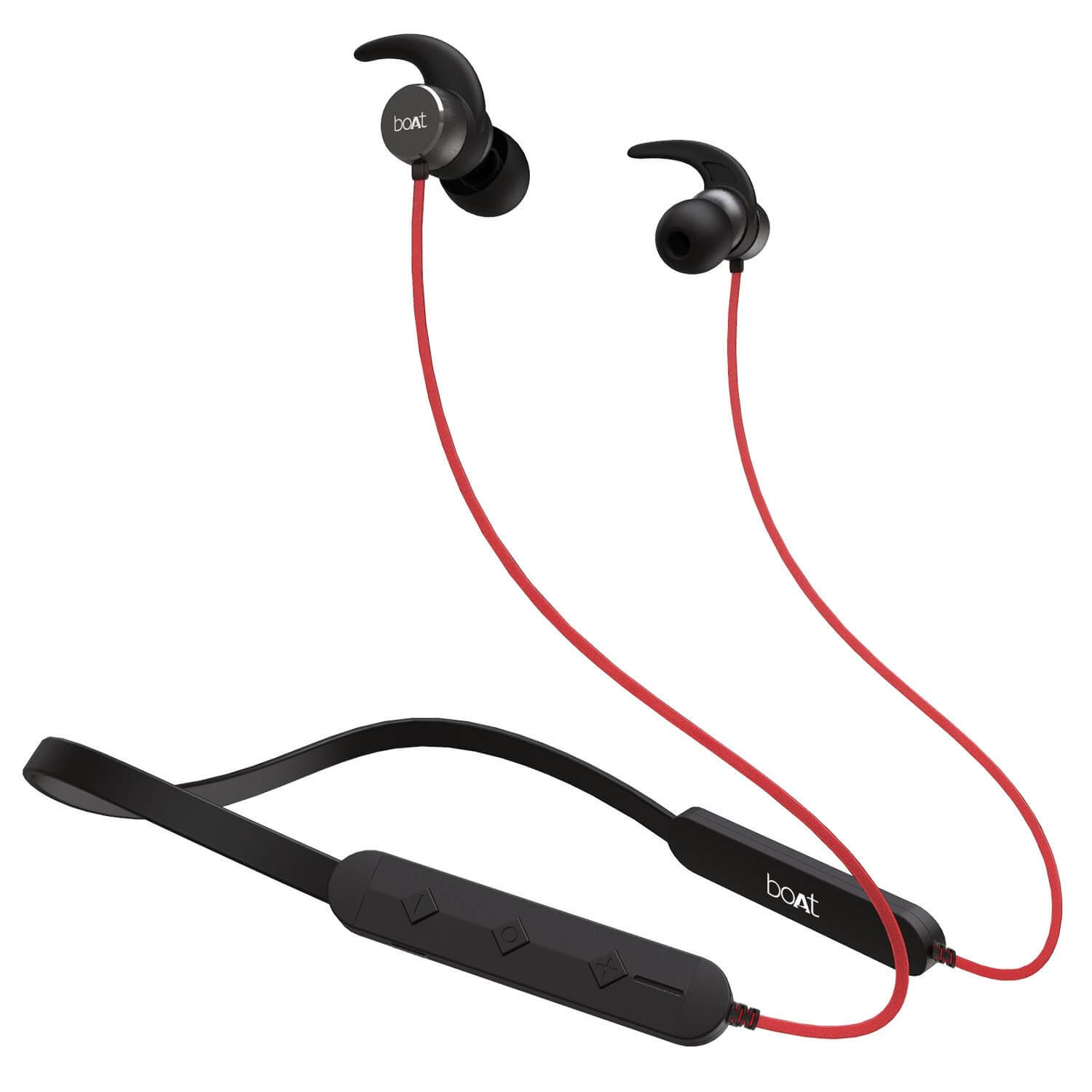 The Rockerz 255 offers up to 6 hours of playback time and gets fully charged in just 1.5 hours. It has Bluetooth v4.1 with a range of 10m and is compatible with all Android & iOS devices. It sports a friendly design with Easy Controls. Most importantly, it comes with IPX5 marked water & sweat resistance, which means you can easily use it while working out. After all, what makes exercise better other than some good music? It also features an Instant Voice Assistant so it makes it a whole lot easier to use. It has a 10mm Driver with boAt Signature Sound, which is very impressive.
Related: Best Earphones Under 1500 Rs
3. Sony WI-C200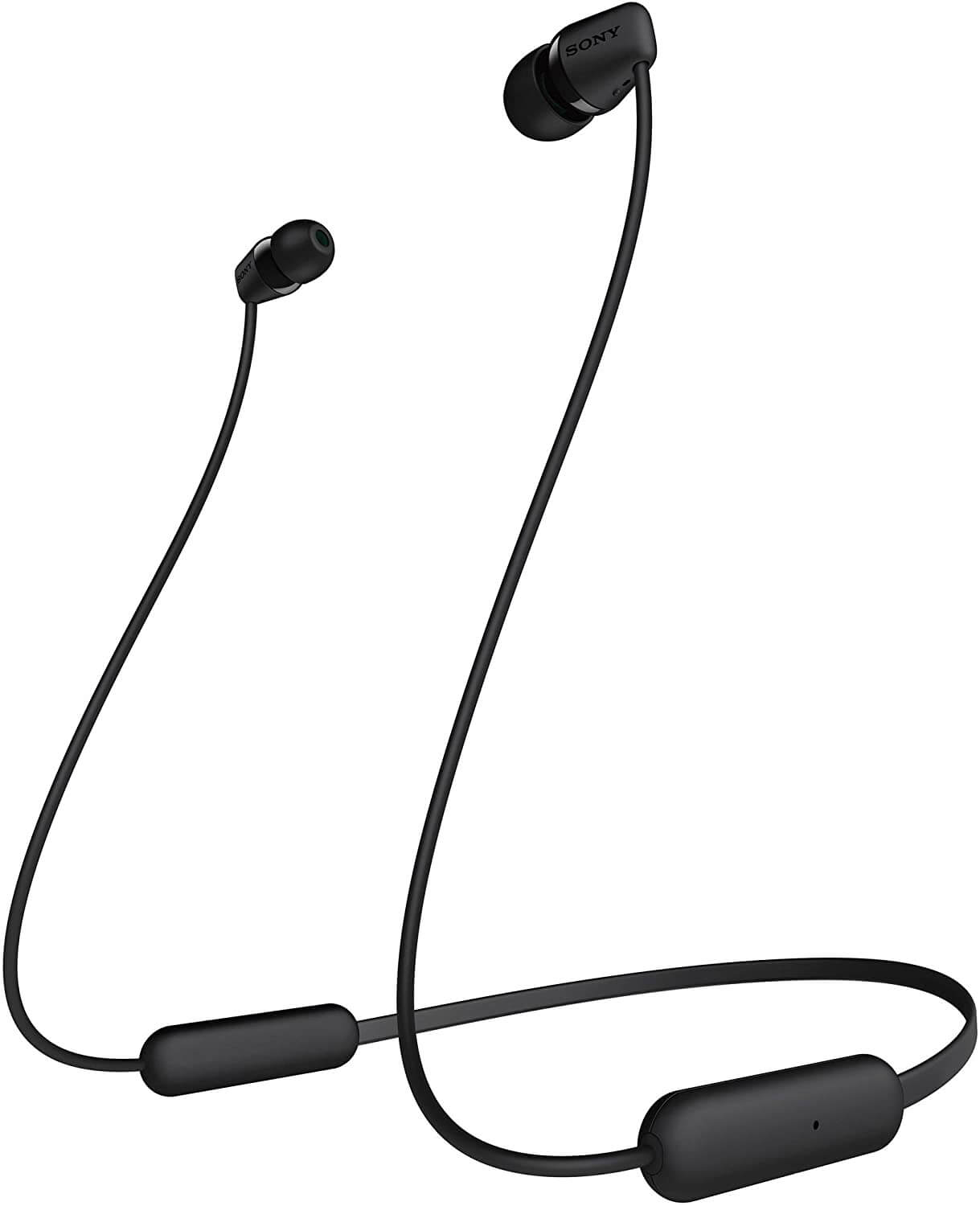 These Wireless Headphones are the best for casual and daily usage. It has a battery life of up to 15 hours and it comes with a Quick Charge feature. It can be charged for 60 minutes of playback time in just 10 minutes. The earphones come with an in-built mic that supports hands-free calling with HD voice. It also has a 9mm driver unit that offers clear sound quality. Its magnetic housing and Tangle-free cable make it easy to carry around in purses and pockets.
Additionally, the earphones are very Light Weight. These are thus very easily portable with ultra-lightweight at 15g design. It houses a Google Assistant for voice access to music, information and more. This feature can be activated with a simple touch. It comes with two classic color options for you to choose from. Along with the earphones, you also get a Charging Cable, 3 units of Earbuds and an Instruction Manual.
Related: Top 6 Best Earphones Under 700 INR with mic
4. Infinity (JBL) Glide 120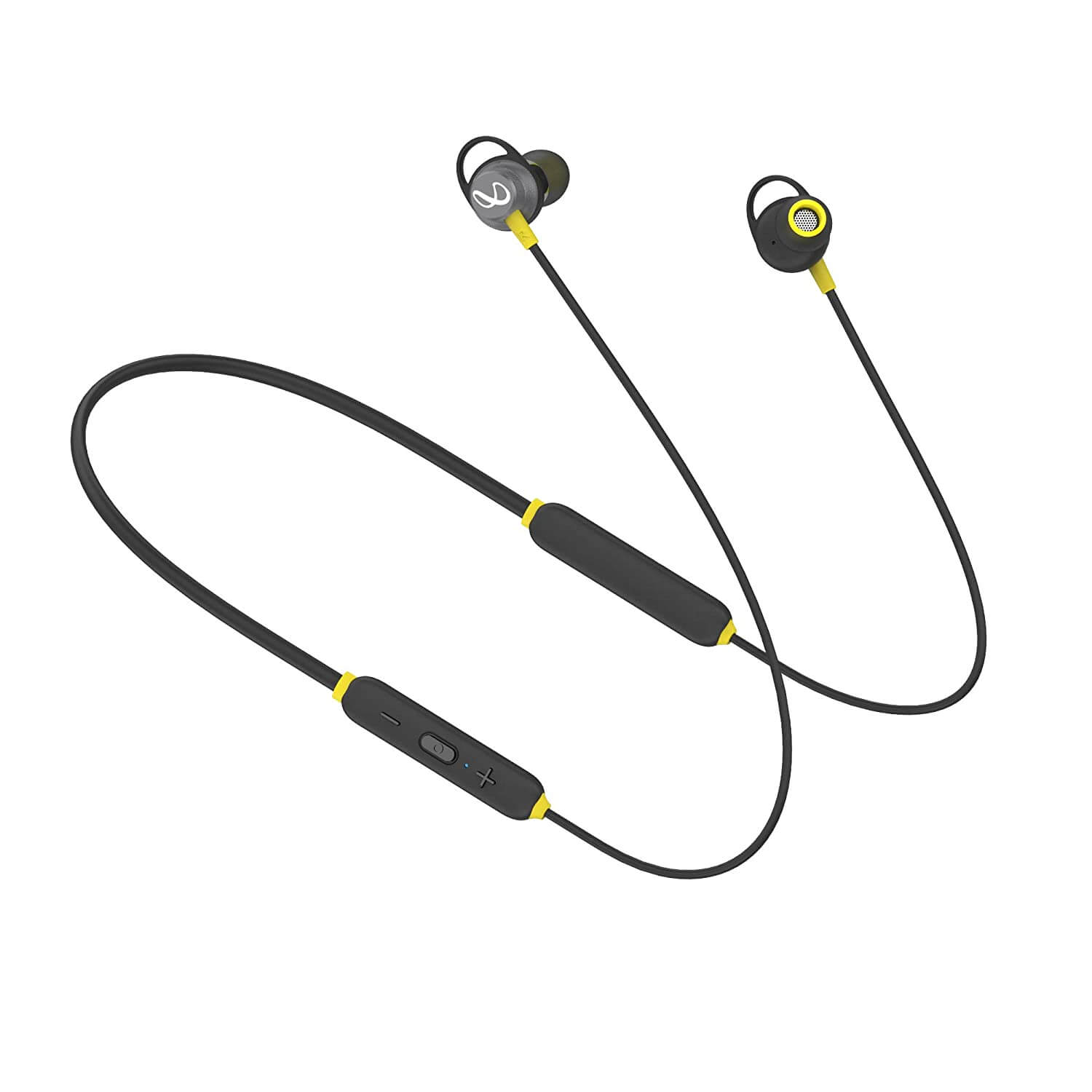 This is a Premium Metal Earbuds with a Flexsoft Neckband. It has seamless connectivity with Bluetooth V5.0. Also, it can deliver 7 hours of Music Playtime under Optimum Audio Settings. It has Dual Equalizer Modes for Normal and Deep Bass Output. It is sweatproof which is another big bonus. Additionally, Voice Assistant Integration with 3-button Remote and it supports Hands-free calling is there. It has a 12mm Dynamic driver. The Infinity Glide 120 is of Chinese origin. But it's a good earphone from the list of top 10 wireless earphones.

5. Noise Tune Active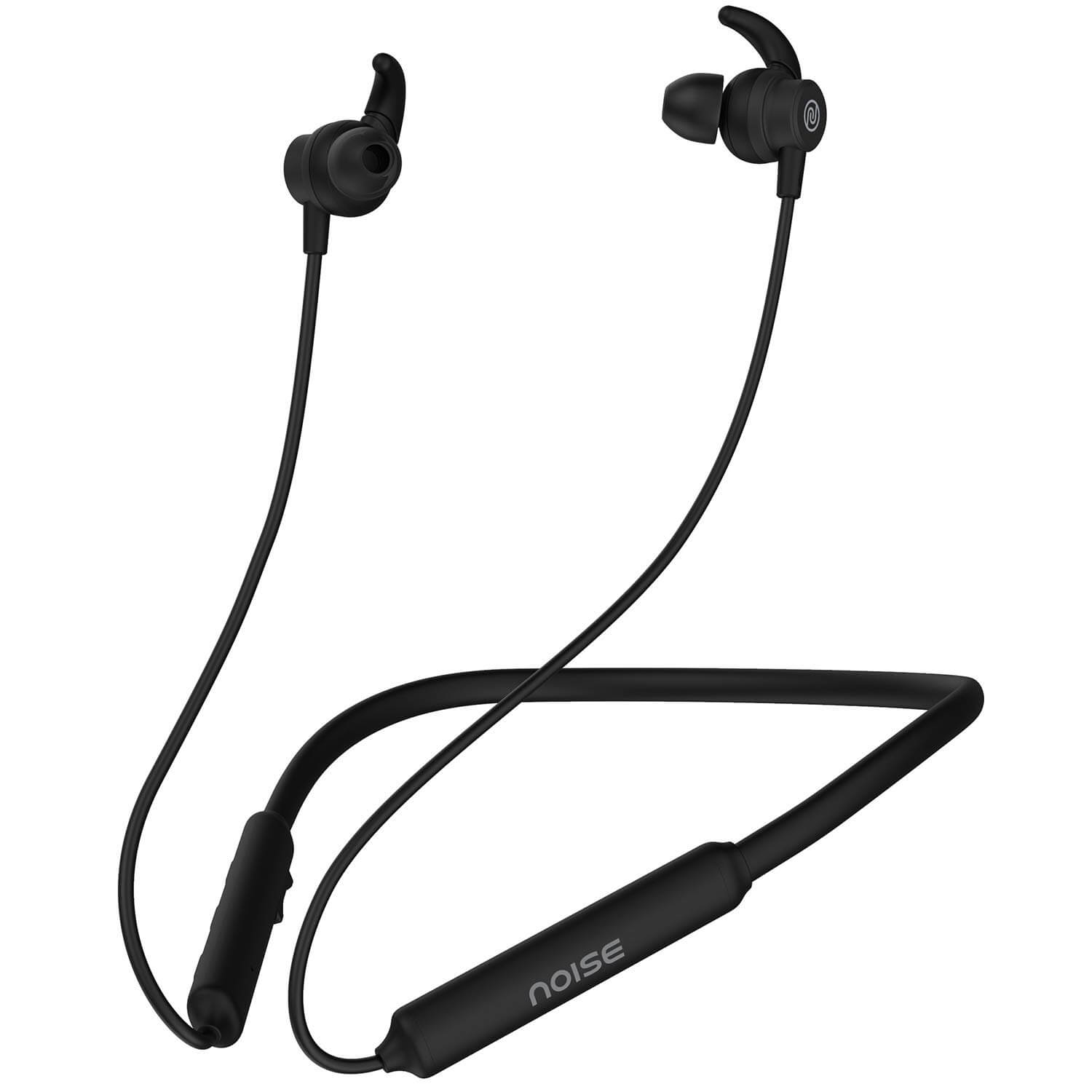 The Noise Tune Active comes with Superb Bass with 10mm dynamic drivers that give you an impressive sound experience. It has long battery life and gets fully charged in just 90 minutes and offers 10 hours of battery backup. Also, it has super secure silicon wingtips that help you free your workouts. Even the latest Bluetooth version 5.0 with a range of 10 meters for better call quality is present.

The earphones feature sweatproof technology and can even withstand occasional submergence. It has full remote control so that you can playback, adjust volume and manage calls without taking out the earphones. This all can be done with the help of the inline buttons on the earphones. The Noise Tune Active also sports convenient magnetic earbuds that stylishly snap together around your neck when not in use.
The earphones also have dual pairing which means you can connect it with two devices simultaneously, and it will automatically switch between the two Bluetooth sources. In the box you will get a Bluetooth earphone set, one MicroUSB Charging Cable, two Extra Eartips, one User Manual, and a Thank You Card.
Related: Top 10 Popular Google Doodle Games
Best Wireless Earphones Below Rs. 2,000

6. Realme Buds Wireless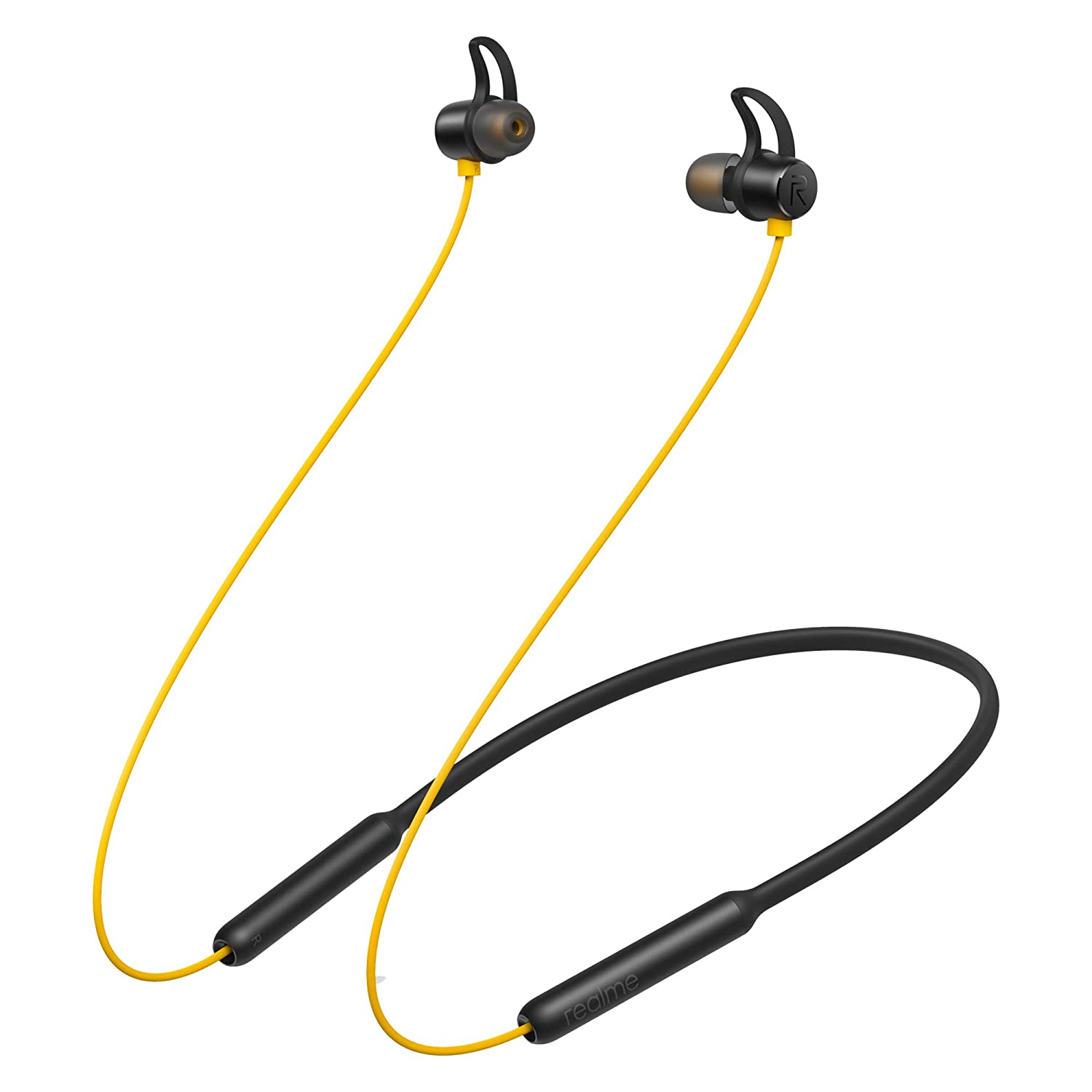 Realme Buds boasts of a 12 hour listening time after one full charge. It will last you 10 hours even if you use it at a high volume. It has a large 11.2 mm bass boost driver, which is great as compared to other brands that only offer 9 mm or 10 mm drivers. These are made of premium metal, skin-friendly silica and nickel-titanium alloy. This makes it stand out from the other plastic ones in the market. You can just turn these off by simply snapping them together from the back with the help of magnetic fast pair technology. You will just need to separate them when you need to use it.
7. Mivi ThunderBeats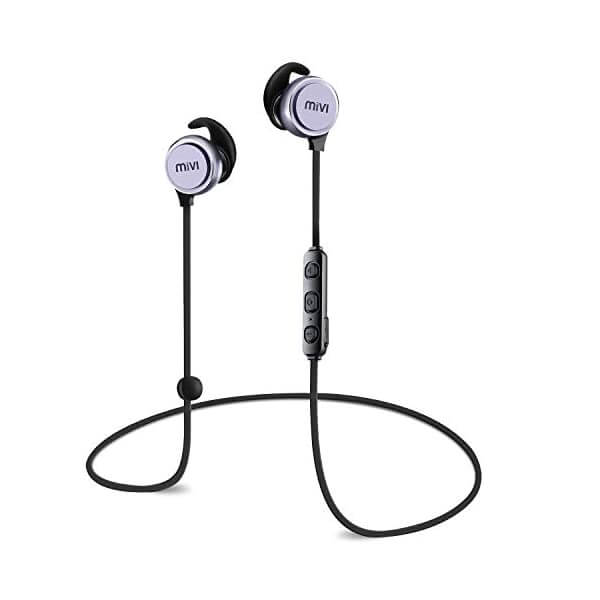 The Mivi ThunderBeats is designed for uninterrupted music experience. It has a great HD Sound with Powerful Highs and Clear Lows. With the Thunder Beats, you can work out and enjoy your favorite music altogether. These sweatproof earphones lock around your neck when not in use for ease of handling.
This wireless earphone with mic features a 3-button inline remote that lets you take calls, adjust the volume or skip a track, all hands-free with the press of a button, making it super-convenient for use. It supports hands-free calling and seamless connectivity. You can dual-pair it with two devices and conveniently use it according to your needs. The latest Bluetooth allows up to a 30 feet range of connection for high-quality sound.
For connectivity, you just have to press the MFB button for 5 seconds and release the button when you see LED Blue & Red light. After turning on the Bluetooth on the phone, you will notice Mivi T-Beats as a nearby Bluetooth device. Simply tap on Mivi T-Beats and they will get connected.
Related: Top 10 Video Editing Apps for Android
8. Mi Sports Bluetooth Earphones Basic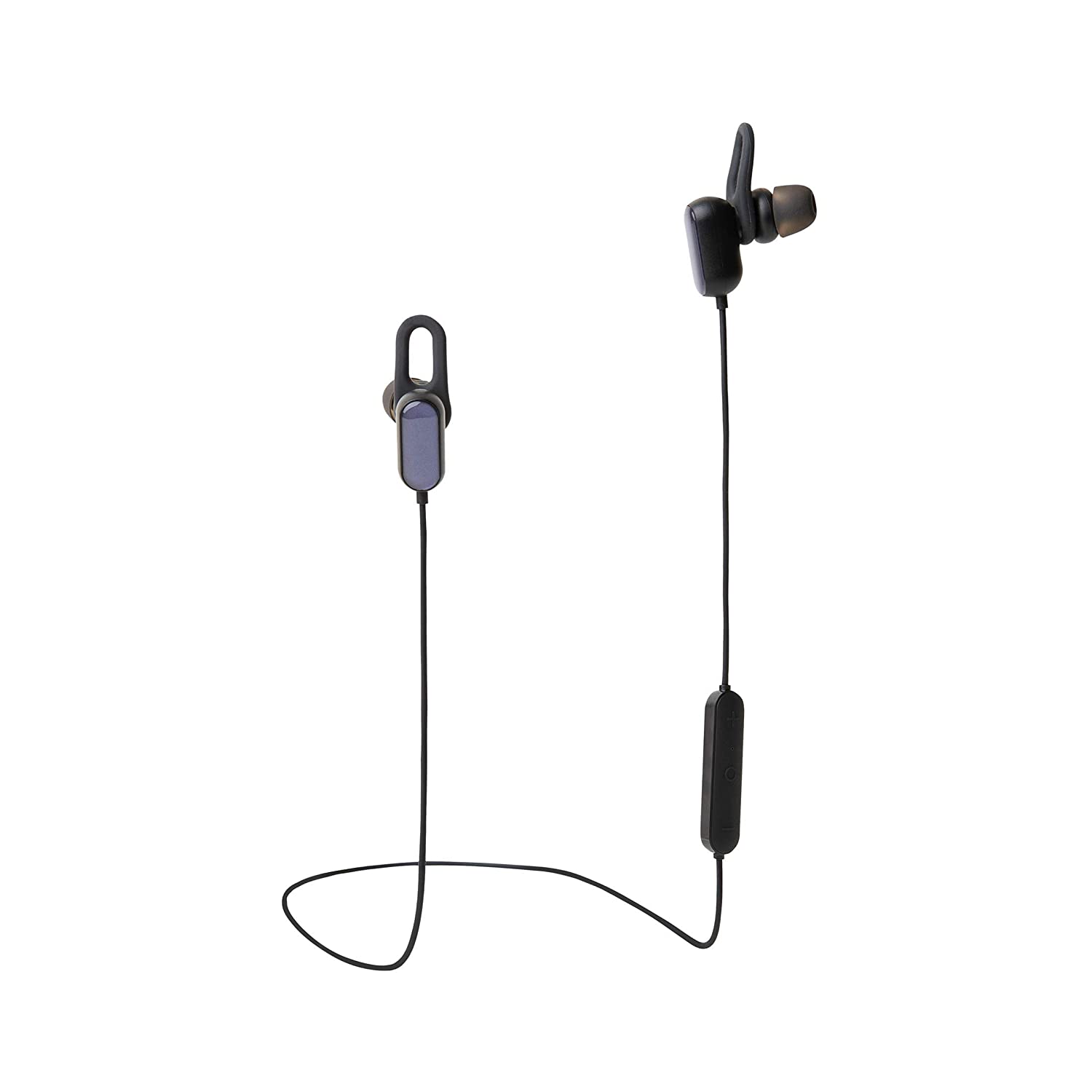 This is a recently launched gadget by Mi, a very affordable wireless earphone set. These earphones are targeted towards fitness and sports use. There is a 360-degree rotatable ear-hook, which can be adjusted as per your comfort and shape of the ear. Once fully charged, it can last for up to 9 hours even if used at a high volume. The sound quality is great and you can enjoy your music exceptionally. But it only sports a medium bass so that can't be expected. Its futuristic design and attractive look make it stand out from the rest.
Related: Top 10 OTT Platforms in India
9. Samsung Level U
While these are premium earphones from Samsung, they have been made available now at a really lower price. The Level U earphones from Samsung come with a neckband that sits on your neck and shoulders altogether to hold the earphones perfectly in place. The other benefit of this neckband is that the company adds extra battery capacity. The earphones are lightweight and very comfortable. And the extra neckband is so light and comfortable, that you won't even feel their presence. Samsung is also offering a warranty of 6 months on this product.
Related: Top 10 Non-Chinese Mobiles In India Under ₹15,000
10. Leaf Ear Wireless Earphones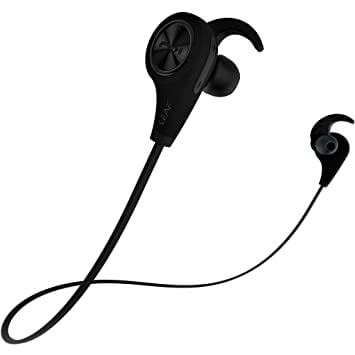 The Leaf Bluetooth earphones can be a perfect solution for those who don't like a large hook around their ears. The company has included in-ear hooks that fit inside your ears without bothering you much, to bring a snug-fit to the earphones. It has a metallic unibody and soft ear tips for the most comfortable and enjoyable music listening experience. These earphones are designed to cancel out external noise and are compatible with all kinds of devices, both Android and iOS, and even a laptop. They also offer a top-notch audio output with deep bass and a better stereo effect given the noise cancellation. On a single charge, you can play music on this earphone for over 8 hours. This is another best earphone from the list of top 10 wireless earphones.

Related: List Of Top 5 Rated TVs On Amazon
If you like this post (Best Wireless Earphone Below 2,000 Rs), then leave a comment below this post. We are always ready to help you in case of problems you are facing. Also, don't forget to share it with your friends. For the latest updates, bookmark our website and keep visiting us.
Connect with us on Facebook and Twitter. Thanks a lot for reading this article. Join our Telegram Channel or you can download Flipshope extension for the latest tricks and offers. For any queries please Whatsapp us on 9999488008.