In a world full of smartphones and the internet, everyone craves to use a phone with a high-speed network and connectivity. Although there are many high-speed networks like Airtel and BSNL, Reliance Jio remains at the top when it comes to connectivity. After Jio has come up with 4G SIMs, it has become easy for everyone to access a high-speed network. If you have a Reliance Jio 4G SIM but don't have a 4G phone, don't worry; in this article, you will get some genuine tricks to learn how you can fit your 4G Reliance Jio SIM into your 3G mobile phone.
These tricks will make sure you get the advantage of the 4G Reliance Jio SIM and its speed and connectivity. You can use these tips on your 3G smartphones without worrying about buying a new 4G phone.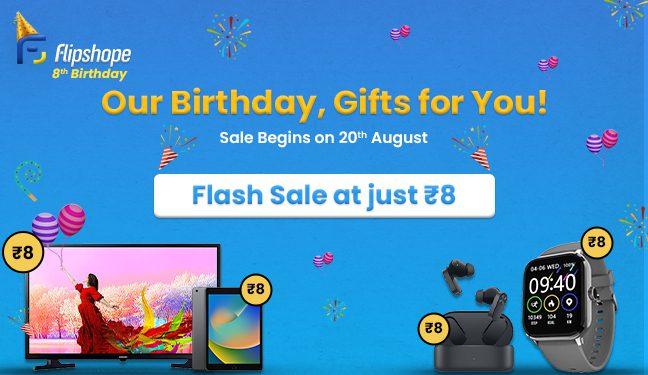 How to Use Reliance Jio 4G SIM on 3G Phone:
Remember, before going to these tricks, you need an activated Jio SIM; then only you can follow the tricks below. Here is the complete process of how to activate Jio SIM on any 3G mobile, in case you are facing some activation problems. So after following the steps, you will get a Jio SIM network.
Method 1: Mediatek Processor Only
Before using this method, check your mobile device specs to see whether it has a MediaTek chipset or not. Android version 4.4 or above will be preferred; check your Android version; if that doesn't work, try restarting your mobile 1-2 times by clearing the cache.
Checking Device for Mediatek or Qualcomm Processor:
First, Download the CPU-Z app from Playstore
Install and open this app.
Wait while it retrieves your device information.
Within a few seconds, you will see all your device information on the screen.
If your device is using Mediatek Chipset, then it will reflect the logo of Mediatek Chipset on the screen.
Suggestion: You need to activate your SIM before doing this process; if your Jio SIM isn't activated, check out the process from this article. Follow the following steps for a 4G experience.
First, download & install the MTK Engineering Mode app on your 3G mobile device.
This application will allow you to run an advanced Setup from the Engineering mode menu of MTK phones, which is also called Service Mode.
Open the installed app, or dial your mobile device-specific code for Engineering Mode.
Click on the MTK Settings and select the "Preferred Network" option.
Now you can select 4G LTE/WCDMA/GSM as network mode, and you can save it and turn it off on your mobile device.
Once you are done with the above steps, shut down the device
Insert your Reliance Jio 4G SIM in 1st slot and keep the 2nd slot empty.
Switch on the device, and then you will see the Jio SIM network.
Holla!! Within 10 minutes, you will now get the Jio network, but you will not get the 4G speed; still, you will get 3G speed, which is also better. If you got another device or the above method isn't working, go with this process for Reliance Jio 4G SIM in 3G Phone trick.
Method 2: How To Use Reliance Jio 4G SIM in Redmi Mobile: UPDATED
If you are confused about whether the Reliance Jio 4G SIM would work in Redmi mobile or not, then try the following steps now.
Steps to use Reliance Jio SIM in 3g Mobile, i.e. Redmi 1s Mobile
Open dial pad and type this number *#*#4636#*#*
Then testing page will appear from that. Choose phone information
Scroll down till you find the set preferred network type, and click on that
Here you have to choose LTE/GSM auto (PRL) option or any LTE option
This is how you have to use Jio SIM on a 3g mobile
In case you are still unable to get the signal after this trick, you have to select the network manually. Because after enabling LTE, sometimes your device won't select the network to follow these given steps to get the signal and use Reliance Jio 4G SIM on a 3G phone. So after enabling LTE, no restart is required; just place the Jio SIM in the primary slot. If you face no network signal or emergency calls, the only option is to follow these steps.
Enable 4G network in 3G mobile to use Reliance Jio 4G SIM in 3G Phone
First, visit the settings option, then mobile networks
Then visit network carriers and choose the network manually
So after the manual search, it will show you the reliance 4G network signal in your area; just select that.
In case you got an error like "can't connect to this network", wait for some time; it will do the automatic registration; then, you can use Jio 4g SIM in the 3g phone.
In case the above steps don't work, select any 4G network, and then you will be able to notice the 4G sign on the network bar.
Method 3: Switcher & Xorware Method
You need to download both Xorware 2G/3G/4G Switcher & Xorware 2G/3G/4G Interface App.
Open App and choose the network settings.
After that, select network mode to 4G LTE.
Simply click on "Apply" and make your changes.
Now you can switch off or restart your device
After the above process, simply insert Reliance Jio 4G SIM in 3G phone and switch on your device. That's it. Now you can use Reliance Jio 4G SIM in 3G mobile.
Method 4: Qualcomm Chipset Devices Method
Check your mobile specifications. Does it has Qualcomm Chipset or not? Version 4.4 Kitkat Android devices will be preferable.
Download Shortcut Master (Lite) App
Install the app & open it.
Click on the menu (vertical three dots on the top right side)
Now go to the menu, then search for "Service Menu" Or " Engineering Mode.
Once you get the Engineering Mode, open it and select "Change LTE bands."
If the above doesn't work, then dial *#2263#, then select menu, click back again, and then select menu.
Then go to key input and enter "0000" without quotes; then wait for a couple of seconds; after that, you will get a popup.
Select UE settings from that popup; after that, select setting> Protocol>NAS>Network Control>Band Selection>LTE Band> select "Band 40".
Hola, it's done. Now you can insert Jio SIM & check whether you are getting signals or not.
Restart the device and place it in the first SIM slot.
Method 5: Reliance Jio 4G SIM in 3G phones working on every Snapdragon Device
To use Reliance Jio 4G SIM in the 3G phone means, you have to enable the LTE option in your 3G device. So follow these given steps and let your Reliance Jio 4G SIM do wonders in your 3G phone.
First, visit the dial-pad, and type this number *#*#4636#*#*
Then you will see one page with Testing, click on Phone Information

Scroll down till you find the Set Preferred Network Type drop-down menu, and click on that

Select the LTE/GSM auto (PRL) or any LTE option and close it

Switch off your mobile put Jio SIM in slot 1, and keep the second slot empty.
Switch on now; then you will see Jio 4G signal on your mobile
How to use Reliance Jio 4G SIM in 3g Phone Tips:
The above-mentioned tricks work on almost all mobile; just keep these things in mind. These are the best working tricks on how to use Jio SIM in a 3G phone
It won't harm your phone,
It will make one minor change in your internet settings
You can restore that setting at any time
First, check your device processor to see if it is MediaTek, then follow the first method if it does not follow 3rd method.
The second method is open to everyone, so anyone can use it.
The fourth method is exclusively made for Moto users only.
Note: – By using these tricks, your device seems 4G compatible with Jio SIM, but actually, it will receive a 3G network. These tricks will not convert your device from 3G To 4G; They will only deceive Jio SIM to catch the 3G network on your device.
So if you are looking for a perfect solution, start using a Reliance Jio SIM without actually buying a new 4G smartphone. So hurry up and use the tips now!
If you find this article (Reliance Jio 4G SIM in 3G Phone: 100% working Tricks) helpful, share your reviews with us in the below comments.
Connect with us on Facebook and Twitter. Join our Telegram Channel. Download the Flipshope extension for the latest tricks and offers. For any queries, please WhatsApp us at 9999488008.