Are you tired of searching for Diwali gift ideas, rushing to gift and candy stores, asking the salespeople for recommendations, and still struggling with the same situation this Diwali? What to get for your loved ones and close friends or family as a Diwali gift? Diwali is a celebration of joy, light, and love. So giving gifts is a beloved and significant Diwali custom. But, at the same time, boxes of chocolates and sweets are still common choices. So, surprise your loved ones with some unique gifts for Diwali that are sure to steal their hearts.
It is that festive time when we decorate our homes, wear brand-new clothing, and buy delicious sweets. It is the celebration that most people look forward to all year long. But on this occasion, there is just one problem; gifting our dear friends and family members. So here are some of the Diwali gift ideas that will help you to choose the best gift.
Flipkart Big Diwali Sale | Exciting offers save up to 85%
Diwali gift ideas
Surprise your dear one with amazing electronic appliances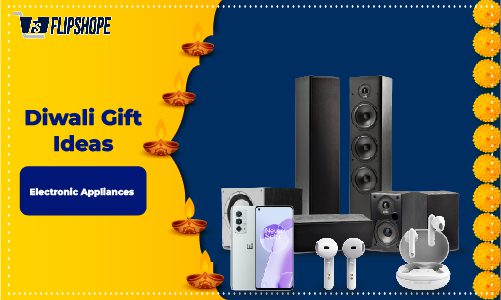 Electronic products play a huge role in our lives because these products help us to do our work efficiently. So why not give electronics as gifts on Diwali? Of course, the budget is our primary concern when giving an electronic item. However, due to the numerous discounts offered throughout the Diwali season, purchasing appliances at the best price can be easy. We can also gift small appliances as they are not so expensive and come within the budget.
Apparel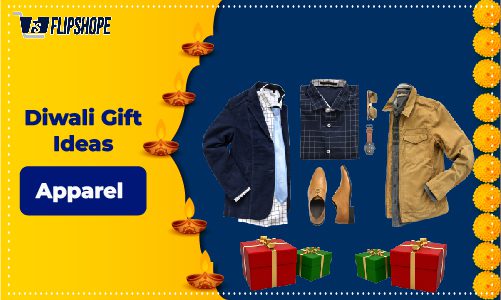 Unsure of what to give your loved ones as a gift? Make family and friends happy this Diwali by giving them a wonderful present. Why not give new, fashionable clothing as gifts, as Diwali is the ideal time to dress up? It is the time when everyone likes to purchase new clothes. We can buy clothes for everyone at the best price during the sales and what could be more interesting than this?
Amazon Great Indian Festival | Great deals for everyone
Gift hampers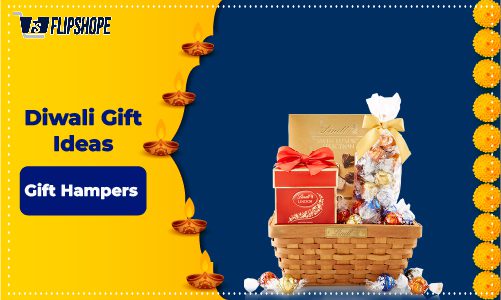 This is one of the greatest Diwali gifts we can give our loved ones as a simple yet fashionable present. Green Kit, Copper Bottle, Bamboo Speakers, and Scented Lights are all included in the present basket. This gift basket has everything needed to create a cozy home environment that rekindles positive energy. You can also customize your gifts according to your needs.
Dry fruits and chocolates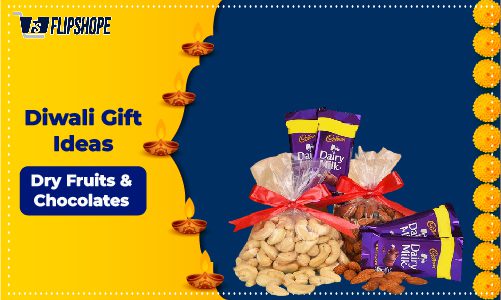 The ideal Diwali present is a dry fruit box. Giving dry fruits always shows a rich culture and standard. So we can decorate a box beautifully with unique designs and fill it with some dry fruits and chocolates to give as a present for Diwali. Diwali is a festival of love and joy, so without sweets and chocolate treats, Diwali celebrations are incomplete.
Now that we've discovered the best Diwali gift suggestions. So it's time to think about and select the present according to the tastes and passions of our loved ones. Diwali is about getting together and making memories that will last a lifetime. So let's celebrate Diwali and make our loved ones feel special by giving them a fantastic surprise.
Get the best coupon applied automatically | get your personal shopping assistant
Other Diwali ideas
Lighten up your sweet home with laser projection light
Diwali is a festival of lights, and without these shiny lights, Diwali seems to be incomplete. So surprising our loved ones with a laser projection light for their huge Diwali gatherings is a good idea since a celebration isn't complete without a bit of shine. It's one of the best Diwali ideas for those who always love to decorate their house. These amazing lights allow for transforming any standard setup into a shiny place.
Laxmi and Ganesha photo
The most auspicious gift for Diwali is a blessed dual photo frame with an image of the goddess Lakshmi and lord Ganesha, which is perfect for a prosperous Diwali pooja. Goddess Lakshmi is the deity of riches and wealth. But, of course, Diwali begins with the worship of Lord Ganesha, so this is also one of the best Diwali gifts.
If you find this article (Diwali Gift Ideas) helpful, share your reviews with us in the below comments.
Connect with us on Facebook and Twitter. Join our Telegram Channel. Download the Flipshope extension for the latest tricks and offers. For any queries, please WhatsApp us at 9999488008.