Isn't it frustrating to keep looking for the best eyewear brands in the market with thousands of options available? Of course, it is, well it is not a new thing to get confused about which suits you more! In addition, there are various things to keep in mind while buying spectacles, including quality, style and prices, etc. So, how should one manage to choose the best out of many alternatives? Well, to bring you out from all these problems, we have come a long way! So let's have a quick look at the best eyeglasses brands you should consider while buying spectacles.
Check out: Best clothing brands in India
Best eyewear brands
Best Spectacles brand
7. Titan Eye Plus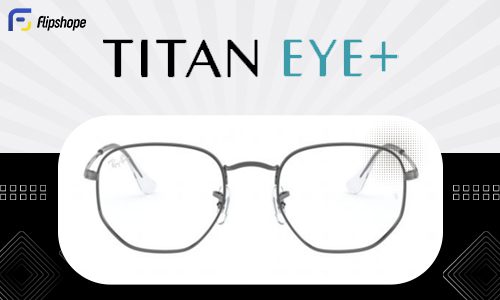 In 2007, Titan, the reputable and leading watch company, entered the eyewear industry and earned a lot of respect. Due to its diversity and exposure, it has become a well-known brand in the Indian market. Many people love Titan because of its stylish, modern eyewear that comes in a variety of colours, shapes, and designs. Titan offers eyeglasses for all age groups. Today, it operates over 550 outlets across India, and all the eyeglasses from Titan have great durability.
Fog-free glasses
Smudge and scratch resistant
Anti-glare glasses
6. Ray-Ban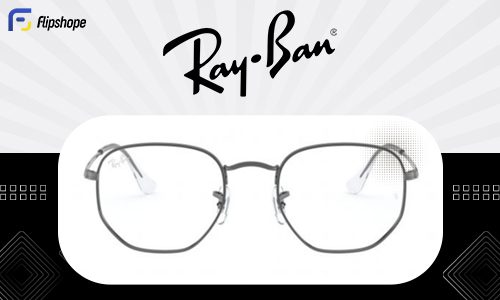 Ray-Ban has been a very popular brand for its sunglasses, and it also maintained its leadership in eyeglasses. It offers frames in a variety of hues and forms. The wayfarer, rectangular, cat eye, and aviator shapes are among the most popular styles. They last for a very long period and are good investments. Due to the variety of options available, you have the freedom to choose eyeglasses that fit your face shape and eye size. Rayban is one of the brands that has never disappointed its user. It always has trendy and cosy spectacles to offer the customers, so if you are looking to buy the best eyewear brands, consider Ray-Ban.
Offers sleek, stylish frames
Available in different shapes and colours
Offers reliable eyeglasses for everyday use
Get exciting deals and offers: Ajio Upcoming Sale
5. Polaroid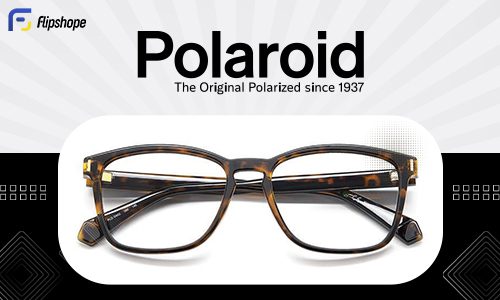 It is one of the most well-known eyewear companies in the world and was launched in 1937 by Edwin Land. Polaroid ensures your eye's safety by providing the best quality glasses. As a well-known eyewear company, Polaroid provides you with a wide variety of glasses so that users may have many options to pick from.
Polaroid eye lenses come with an amazing filter; that is used to decrease the amount of light reflected by the lens. It can improve contrast and colour perception while minimizing glare and reducing eye strain and tiredness by blocking the light, which makes it easier to see in bright light easily.
Available in various shapes
Provides sharp and clear visuals
Reduced eye strain
4. LensKart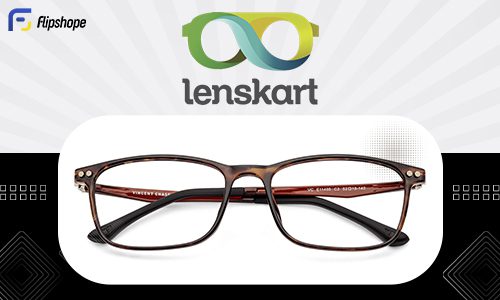 Lenskart was launched in 2010 by Peyush Bansal and two other co-founders. Since 2010, Lenskart has gained a lot of popularity because it was the first eyeglasses company that had an online presence. Lenskart takes a very short period of time to deliver the products to your doorstep. Furthermore, it offers quality products at the most amazing prices that balance your budget. You can choose from a variety of eyeglasses, including reading glasses, sunglasses, powered sunglasses, contact lenses, and more.
Top-notch quality glasses
Offers trendy frames
Comfortable to wear
Also Check: Online Shopping Apps
3. Fastrack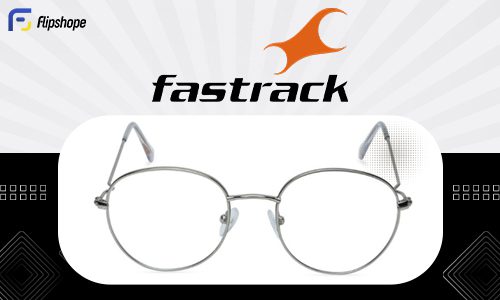 Fastrack has gained popularity and proved itself as one of the leading manufacturers in the eyewear market. It sells a variety of eyeglass frames, including sunglasses and prescription glasses. Fastrack eyeglasses are made for those looking for fashionable, reasonably priced, and high-quality frames.
To fit different preferences and demands, the company offers a range of frame designs, including traditional, modern, and trendy options. It has frames of various colours, as well as a variety of materials, including metal, plastic, and acetate, allowing users to pick a frame that matches their style. So overall, it is worth spending on Fastrack eyeglasses due to their quality and design.
UV rays protection
Provides clear vision
Long-lasting
2. Calvin Klein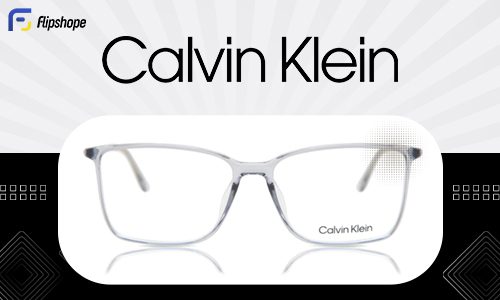 It is one of the best brands, launched in 1968 by Calvin Klein, and is renowned for creating new designs every season. People love this brand since it has the newest and trendy spectacles for users. The Calvin brand offers its users stylish, powerful, high-quality eyewear. They come in many sizes, shapes, and colours. If you are looking to buy spectacles that can be used for a longer duration, without a doubt, you can go for it! Calvin Klein is one of the best eyeglasses brands to choose from.
Anti-reflective glasses
Comfortable to wear
Free shipping and easy return
Also Check: Meesho Upcoming Sale
1. Burberry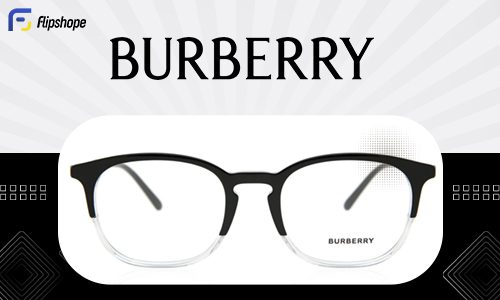 If your doctor has recommended glasses for you because of a vision issue, Burberry eyeglasses are a worthy option to choose because of the best quality and affordable price. Burberry was introduced in 2006, and now it is renowned for creating high-quality eyewear that you can wear for a full day comfortably. Burberry provides various spectacles in terms of frame size, colour, and shape, which makes spectacles look cool. The most amazing part is that Burberry, one of the best eyewear brands, is easily available at the leading online stores.
Scratch-proof glasses
Available easily at leading online stores
Anti-glare eye lens
If you like this article (Best eyeglasses brands), please share your reviews with us in the below comments.
Connect with us on Facebook and Twitter or join our Telegram Channel. Download the Flipshope extension for the latest tricks and offers. For any queries, please WhatsApp us at 9999488008.