Do you need to moisturise your skin regularly? If yes, then it is essential to have the best day creams. Using a premium skin moisturiser every day gives you several advantages. Your skin will be softer and more hydrated if you moisturise it with the best cream. This will make you feel and appear younger. You might believe applying any cream to your skin will benefit you, but this is not so. Be sure to pick one that works for your skin type; for instance, avoid purchasing a cream for dry skin if you have oily skin and vice versa. Everyone has a different skin type, so we have created a list of the best day creams for your convenience. Have a look!
Best Day Creams
Check Out: Amazon Upcoming Sale | Avail the Best Offers
Best Day Creams for Dry Skin
If you have dry and flaky skin, then you must be afraid to apply any product. The secret to combating dry skin issues is to use the right products and keep the skin moisturised. Here is a list of the best day creams that are formulated especially for dry, flaky, and dehydrated skin that will give you glowing and healthy skin.
1. Vaseline Derma Care – Buy Now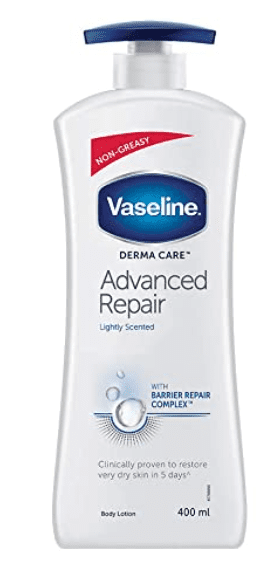 It is a multi-purpose cream that restores and retains moisture in the skin. It offers extremely dry skin restoration and deep hydrating lotion. Vaseline Derma Care contains Vaseline jelly, pro lipids, and glycerin to treat dryness very well. It can be applied on the face, knees, elbows, feet, and heels to soften and hydrate them. Moreover, this cream is perfect for the winter season, which helps to get rid of roughness, cracked skin, and dryness and keeps your skin nourished for 24 hours.
Appropriate for sensitive skin
Heals rough and dry skin
Helps to avoid itchiness and irritation on your skin
2. Wow 10 in 1 – Buy Now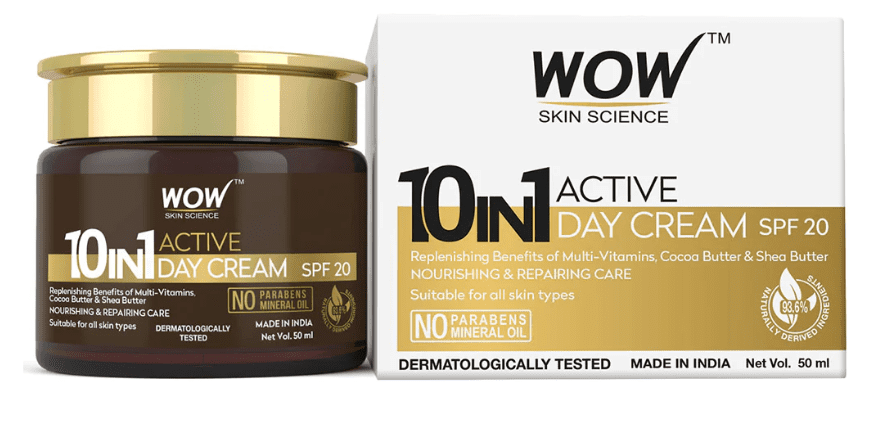 This cream is amazing for dry skin, including intensive anti-ageing damage repair, comprehensive protection, deep hydration, and natural nurturing. Every skin type can use this day cream, which is perfect for repairing daily skin damage. It includes organic botanicals with bioactive properties, including aloe juice, raw honey, cocoa butter, extra virgin coconut oil, vitamin B5, etc., that have been scientifically proven to work. In addition, WOW 10 in 1 is entirely free of hazardous sulfates, parabens, and mineral oils. So what are you waiting for? Try this best day cream for your daily routine.
Organic botanicals with bioactive properties
Paraben free
Dermatologically tested
3. Derma Essentia Ultra Hydrating Moisturizer – Buy Now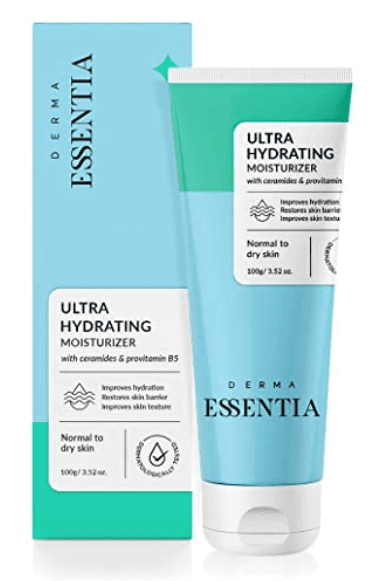 Using Derma Essentia Moisturizer, the best day cream for dry skin, it is now more convenient to keep your skin healthy and hydrated. Its anti-inflammatory and antioxidant properties protect the skin from free radicals, pollution, and sun damage. It is a specially created base moisturizer that penetrates the skin and is non-greasy and creamy. It hydrates, feeds, and nourishes your dry skin. So choose Derma Essentia because it is essential to take proper care of your skin, whether it is summer or winter. For clear, radiant skin, it's crucial to follow a skincare routine and use the right products.
Helps to keep your skin healthy and hydrated
Anti-inflammatory and antioxidant properties
Non-greasy and creamy
4. Nivea Soft Moisturizing Cream –
Buy Now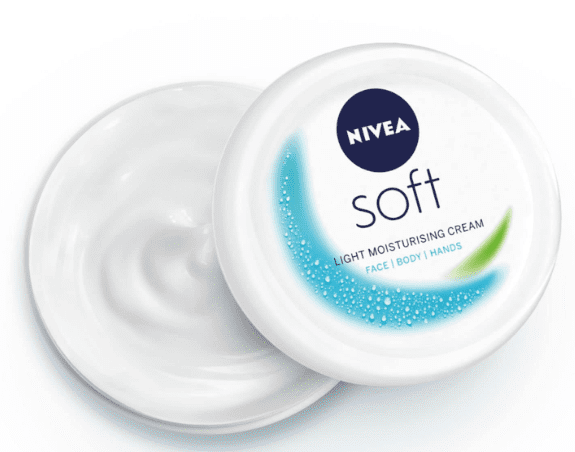 The quality of your skin might be greatly diminished by using the wrong products. Every skin type needs a skincare routine, so you need Nivea. You can apply this lightweight, creamy product to any area of your body, including your face. Although it has the appearance of a thick cream, it keeps your skin hydrated without getting greasy. It is appropriate for all skin types and contains jojoba oil and vitamin E. It is intended to nourish and moisturise the skin for 48 hours and make your skin soft and gentle.
Refreshes the skin and is quickly absorbed
Gives your skin a soft touch
Dermatologically approved
Check Out: Flipkart Upcoming Sale | Avail the Best Offers
Best Day Creams for Oily Skin
Oily skin is one of the most prevalent skin issues that everyone faces. It poses specific difficulties, such as an oily complexion and acne breakouts. Don't worry; these concerns can be less of a problem with the correct skin care regimen and products. So have a look and pick the best cream for your oily skin.
1. Plum Green Tea Mattifying Moisturizer – Buy Now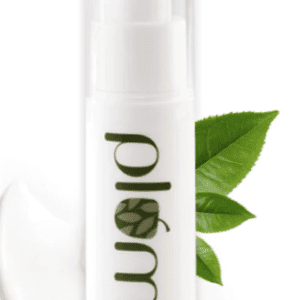 With carefully chosen non-comedogenic ingredients, including Glycolic Acid and Green Tea, this moisturiser is designed especially for oily skin. By using this moisturiser, you can reveal younger-looking, smoother skin. Green tea is a treasure trove of antioxidants that fights acne and makes your skin more beautiful. Its many attributes include regulated hydration, acne treatment, and a fresh, non-sticky appearance. So, pick Plum green tea as your best skincare partner.
Vegan and cruelty-free
Keeps your skin oil free for a long time
Provides a non-greasy matte finish to the skin
2. Biotique Vitamin C – Buy Now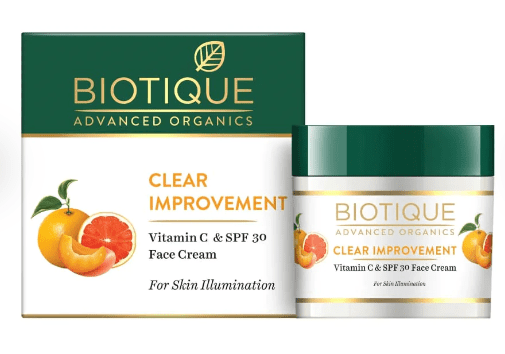 Are you looking for a day cream for oily skin that is effective? If yes, then you can consider Biotique Vitamin C. It is ideal for your skin problems. Vitamin C has several advantages for your skin, including reducing the appearance of wrinkles and fine lines and lightening dark spots and antioxidants. In addition, this cream is ideal for oily skin and shielding it from harmful environmental effects. So this is the best choice if you want to treat your oily skin with the best product.
Reduces the appearance of wrinkles and fine lines
Enriched with organic and natural ingredients
100% vegan and cruelty-free
3. Aroma Magic Vitamin C – Buy Now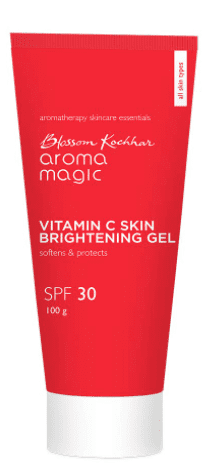 Weather, lack of nutrition, ageing, pollution, sun, water, and the kinds of cosmetics we use are just a few of the numerous variables that can impact our skin. If you face many issues, don't worry; try Aroma magic cream. If you have oily skin, Aroma magic, enriched by Vitamin C, helps to nourish and protect your skin. This non-greasy cream is packed with SPF 30, lavender oil, shea butter, and aloe vera extract that helps restore the skin's moisture balance. So what are you thinking? Give this best-day cream a genuine chance and see the real benefits.
Vitamin C helps to nourish your skin
Softens the skin
Promotes skin elasticity
4. Pond's Bright Beauty SPF 15 – Buy Now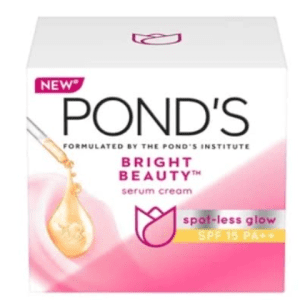 This daily moisturising cream from Pond's has a lightweight formula that works well for oily skin types and seeks to nourish the skin. It helps to reduce spots, pimples, and severe skin problems. The day cream for oily skin is readily absorbed into the skin and keeps it moisturised for a long time. Additionally, it is enriched with SPF15, which blocks harmful UV rays, so considering all these features, we have selected Pond's Bright Beauty on the list of best day creams.
Removes stubborn dark spots
Contains SPF15, which protects from harmful UV sun rays
Reduces under-eye dark circles
FAQs
Q1. Does cream work well for dry skin?
Ans. If you have dry skin, then cream is the best option to keep your skin moisturised for a long time.
Q2. Which cream is good for oily skin?
Ans. Oily skin is subject to the same regulations as skin that is prone to breakouts, so you should pay closer attention to oil-free creams.
Q3. Do creams suit sensitive skin?
Ans. Yes, all the above-mentioned creams are suitable for sensitive skin.
Disclaimer: Prices are subject to changes and may not remain the same when you check them on the site.
Hope you find the article (Best Day Cream for Oily and Dry Skin) helpful. If you have any suggestions, please write to us in the comment section below.