Siblings can be weird; they will fight with you, tease you, and make you cry but won't let anyone raise even a finger at you. They will never say they love you but instead do little things to show their care towards you. This sweet-bitter relationship has a perfect day, and that is Raksha Bandhan which should be celebrated with the Best Rakhi gift for sisters. It is a festival full of laughs, giggles, delicious sweets, and, most importantly, gifts. Raksha Bandhan 2023 is just around the corner, By the way! You must be wondering about the Raksha Bandhan date in 2023, well worry not; the special day is on 30th August. Did you prepare the list of gifts for your siblings already? If not, then this article will surely help you find the one with the list of amazing Rakhi gift ideas!
Flipkart Upcoming Sale | Offers and deals you should not miss
Raksha Bandhan Quotes, Wishes, Greetings, and Statuses in English & Hindi!
Most Amazing Raksha Bandhan Gift Ideas | Best Rakhi Gift for Sisters!
Have a look at these stunning Raksha Bandhan gifts for your sister and brother mentioned below to make your festival more special and sentimental.
1. Watches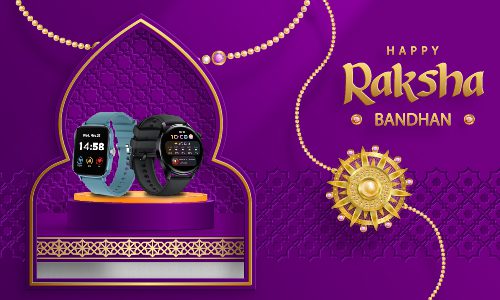 A watch is the most classy and useful thing you can gift to your sibling. This is the kind of thing that never goes out of style or trend; in fact, the designs of watches keep expanding, making them more worthy of buying.
If your sibling is a complete fitness freak or likes gadgets a lot, then you can even opt for a smartwatch. The smart band involves all the latest features, like monitoring heart rates and steps while walking. You can also attend calls through a smartwatch and use social media. What can be cooler than this? So buy a Raksha Bandhan gifts for brother and let them flaunt it in front of everyone.
2. Chocolates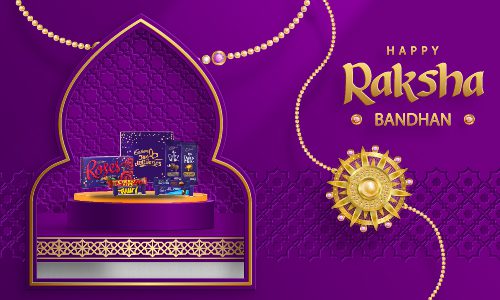 Who doesn't like chocolates? Everyone does, right! so why not buy a box full of yummy chocolates to gift your sibling and make them smile all day? Girls love chocolates, so this can be a perfect Raksha Bandhan gift for sister.
This day of love and happiness will become more special if you share a sweet gift with your sibling. There are different kinds of chocolates available online to make this day sweeter and more delightful.
3. Customized Gifts For Best Rakhi Gifts for Sisters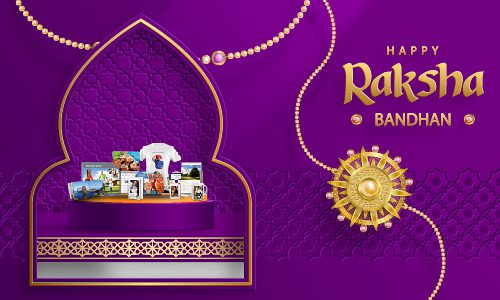 Make this rakhi more special and memorable by engraving your special moments on something that will stay close to you and your sibling's heart forever. Giving your own personal touch to things can be pretty thoughtful.
You can customize a heartwarming message or pictures on many things like T-shirts, mugs, cushions, etc. This can be a unique and creative surprise for your sibling on this joyful occasion.
Friendship Day gift Ideas | Surprise your friend with something unique
4. Raksha Bandhan Special Hampers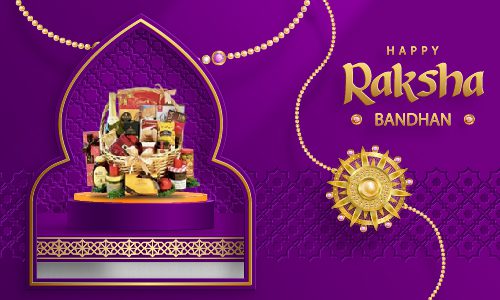 Hampers are always exciting and fun to receive, particularly when you have all your favourite things inside them. A hamper can be of anything like different kinds of sweets, flowers, chocolates, etc. You will find numerous options online to choose everything your sibling likes and add it to the hamper. Buy the best Raksha Bandhan gifts for sister.
5. Photo Frame Collages as Best Rakhi Gift for Sisters!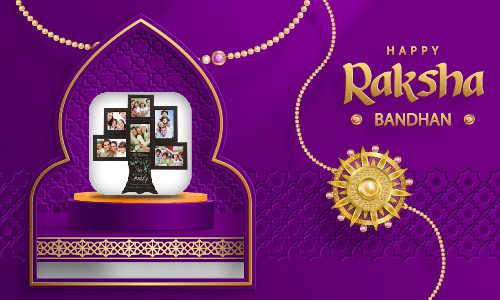 Moments captured in pictures are always special. You click pictures to keep the moment sealed forever in your heart. So on this Raksha Bandhan give your sibling a collection of all your memories from childhood to your last picture together and see their reaction; they are definitely going to shed some tears of happiness!
You can order a set of collages with different frames and then add pictures to it. This is your perfect chance to be creative and surprise your sibling with your skills. So hurry up and start choosing the pictures now!
Raksha Bandhan Quotes, Wishes, Greetings, and Statuses in English & Hindi!
6. Perfumes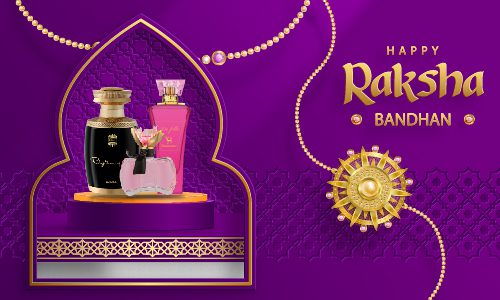 Make this Raksha Bandhan aromatic by giving the best fragrant perfume to your siblings. This is one of the classic gift ideas and will never go out of style. You can choose the perfume of your choice that will surely keep your sibling's mood happy and cheerful forever. The best thing about perfumes is that it comes for both men and women, so whether you are searching for the best rakhi gift for brother or sister, Perfumes will work either way. Choose a fragrance for your sibling wisely!
7. Spa and Beauty products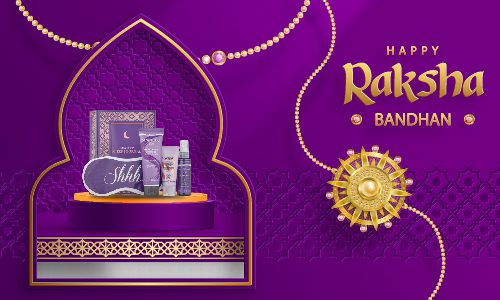 Hey brothers! if your sister is a big beauty care freak, then she will definitely adore this gift as it will have all her favourite skin and body care products be it body scrub, face wash, serum, or anything else. You can pick the best brand that suits your sister's preference, and boom, you are ready to make your sweet sister's raksha bandhan a happy one. So what are you waiting for? Select the best rakhi gift for your sisters now.
8. Sports Equipment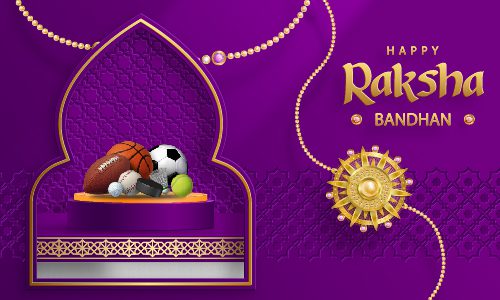 No matter how old the brothers get, their love for sports and games remains constant. To keep this love alive, why not gift them special sports equipment? Yes, girls, you read it right! This is your chance to select the best rakhi gift for brother. You can buy a cricket kit, golf set, or any other sporty thing. Make Raksha Bandhan 2023 a godo one by making your brothers smile with amazing gifts.
9. Fashion Accessories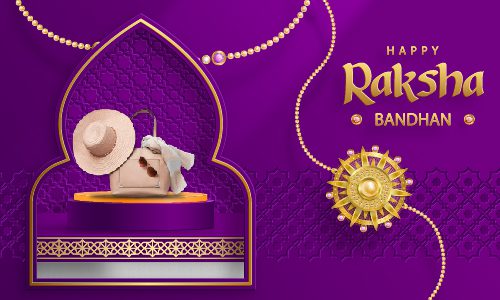 Well, this is something both brother and sister can have as a gift, as who doesn't like to look smart and cool? You can definitely choose this one as your Raksha Bandhan 2023 present. Fashion accessories include things like sunglasses, scarves, wallets, bags, etc. These small tokens of love will make your sibling's day better and more special. Besides, they are extremely affordable and will not exceed your budget limits. This could be the best Rakhi gift for sisters. So what are you waiting for? Start your Raksha Bandhan 2023 shopping now!
10. Travel Essentials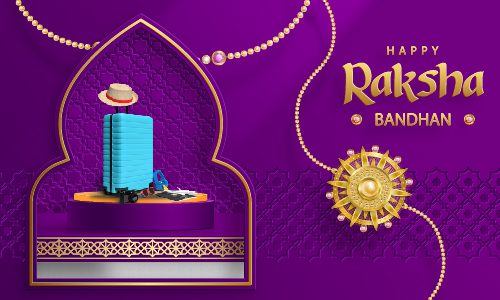 If your brother has a big wanderlust and always travels here and there, then you would be happy to know that this gift for Rakhi 2023 is the perfect thing. You can make a kit of all the travel essentials like a portable charger, sleeping mask, headphones, books, etc, and surprise your brother with it. This gift is a very useful and unique thing to gift your sibling.
Things To Do In Raksha Bandhan With Your Family
If you want to do something more unique and decent with your family on this Rakhi 2023, then here are some other Rakhi gift ideas to try out.
1. Plan A Treasure Hunt
This can be your perfect way of conveying rakhi wishes to brother. All you have to do is plan a treasure hunt, put the hint in the right places, and then let your siblings do the tricky parts.
This idea will be more fun when you relate the hints with some childhood incidents and let your sibling guess it. So on this Raksha Bandhan 2023, relive your childhood moments in the funniest way possible with your brothers and sisters.
Amazon Upcoming Sale | Great deals every month
2. Family Outing
Raksha Bandhan comes in the perfect season, i.e. monsoon when you can plan family trips and outings to make the festival more memorable. There are so many places that you can explore and spend your day playing, eating, dancing, etc. So spare some time and plan your trip now to make Raksha Bandhan more special for your siblings.
3. Bake Something Special
You will get a lot of teasing from your siblings for this, but it will be really fun. You can bake a cake or some fresh cookies for them. They will definitely love your sweet gesture. Execute this idea with a perfect recipe and bake some yummy desserts for your siblings. If you don't like giving gifts, then this Raksha Bandhan gift for sister will work in your favour; try it out!
4. Karaoke Night
No matter whether you have singers in your family or don't know how to sing at all, Karaoke nights are for everyone. This activity will surely make this year's rakhi a memorable one. All you have to do is set up a karaoke system and let your family and sibling showcase their talent. Karaoke nights are perfect if you live in a joint family.
5. Handmade Rakhi competition
Healthy competition is fun when it's for your siblings. You can select some good rakhi-making ideas and execute them with your siblings. This way, you can learn how to make handmade rakhi designs and let your sibling feel special. There are various ways available on the internet that will help you to make a perfect rakhi.
How To Make Rakhi at Home?
Here are some of the simple handmade rakhi-making ideas that will help you out.
Step1: Select a silk thread or embroidery floss
Step 2: Cut the thread to your desired length
Step3: Take the cut thread and start decorating it with beads, sequins, or other decoration
Step 4: Use glue to secure the beads or stones in place
Step 5: Let the glue dry, and you are ready to go!
Making your siblings feel special is an amazing feeling, especially when Raksha Bandhan is coming. Sister tying rakhi on a brother's wrist is not just an ordinary festival but a festival full of love, promises, and happiness. To make your Raksha Bandhan a happy Raksha Bandhan, we have gathered a list of great Rakhi gift ideas that you can execute by choosing the most suitable gift for your sibling. In fact, we have also mentioned when is Rakhi in 2023. So what are you waiting for? Read the above article and choose the gifts now!
If you find this article (Amazing Rakhi Gift Ideas 2023| Make this Rakhi Memorable with Best Rakhi Gifts for Sisters) helpful, share your reviews with us in the below comments.
Connect with us on Facebook and Twitter. Join our Telegram Channel. Download the Flipshope extension for the latest tricks and offers. For any queries, please WhatsApp us at 9999488008.