In today's era, fitness has become a new lifestyle. Hence, following a regular exercise routine and participating in various sports activities is necessary. Every second person is going to the gym for a great physique. This shift towards sporting, gyming, and high exercise schedules give rise to comfortable sportswear trends. Many sportswear brands are already leading the market. So to choose the best brand out of all without hustle, we bring you 5 Top Sportswear brands. So read till the end to find your quite innovative sportswear brand.
Myntra Upcoming Sale | great deals and offers for you
Best Sportswear brands
The list below will give you a clear idea of which brand stands out of the crowd and why? Furthermore, the information will enlighten you with all the necessary details required for the best shopping experience from the Top Sportswear brands.
Top sportswear brands
5. Under Armour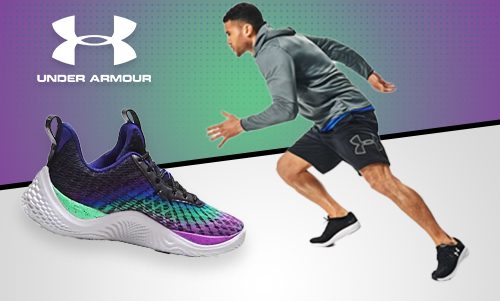 Under Armour is an American company founded in the mid-90s. But the Baltimore-based sportswear brand has been quite aspiring and is growing fast in the world of footwear and sportswear. The company's main attraction to the customers is its protective gear which helps every sportsperson to play fearlessly and confidently on the field. The firm is intelligently ruling the market.
Wide price ranges

High-quality protective gears

Well equipped products

Promotes fearless sports
Top 5 Websites For Online Clothes Shopping | Brands at best price
4. Reebok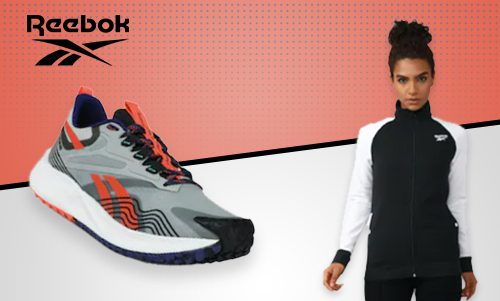 Reebok is an American fitness footwear and clothing manufacturer that is a part of Authentic Brands Group. It has CrossFit sportswear, which is highly popular among youth. The company has extended its product lines auspiciously to sportswear, but the shoe market remains the main target. It is best known for freestyle aerobics shoes. The huge and trendy stylish sports shoes are another attraction for its buyers.
Aerobics shoe range

Maintains quality products

Compatible costs

Follows the latest trends
3. Puma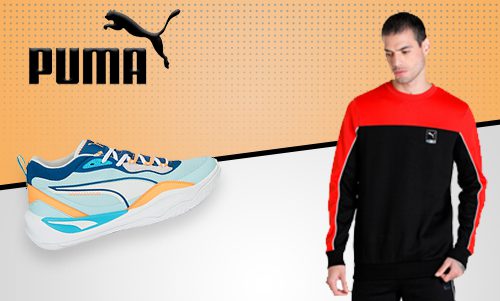 Puma is the third biggest sportswear company globally. Established by Rudolf Dassler, the brother of Adolf Dassler, the founder of Adidas, the dispute between the two brothers laid the foundation of Puma. The company grabs a stronghold in the market. Puma aims to speed the growth of all sportspersons and individuals towards a healthy lifestyle. The main product of Puma is its running shoes. The firm also produces unlimited sportswear accessories for kids, men, and women.
Best Running Shoes

Wide range of sportswear and accessories

Aims at improving quality of life

Sound pricing strategies
2. Nike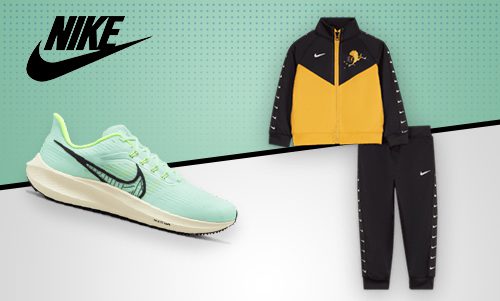 Nike is one of the largest sportswear brands worldwide, established in late 1964 by Bill Bowerman and Phil Knight. The company now comfortably leads the global market by earning a good amount of profit. Nike is best known for its sportswear shoes. It was smartly manufacturing shoes for every sport, and now successfully producing other sportswear products, for instance, sports bands, tights, tank tops for gyming, hoodies, sweatshirts, mugs, and many more. Undoubtedly it is at the top for buyers as it maintains a class by manufacturing high-quality products.
Offers Finest quality products

Main attraction: Air Jordan shoe

Standard pricing policies

Promotes sports activities
1. Adidas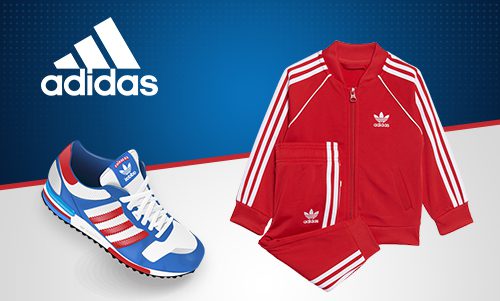 Adidas is one of the largest sportswear brands, founded by Adolf Dassler. The firm competes well in manufacturing shoes for all kinds of sporting activities. The company is actively producing various gyming and yoga wear to caress the comfort zone of its buyers. Its wide variety of sportswear enlightens the customer with multiple options. Adidas makes it easy for every fitness freak personality to follow the trends and fashion by building their own styling standards even when sweating out hard.
Holds a unique style

Up to dated fashion trends

High-end products

Affordable prices
If you like this article (Top Sportswear brands), please share your reviews with us below.
Connect with us on Facebook and Twitter or join our Telegram Channel. Download the Flipshope extension for the latest tricks and offers. For any queries, please WhatsApp us at 9999488008.