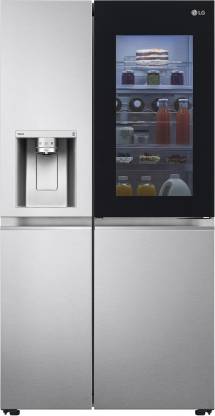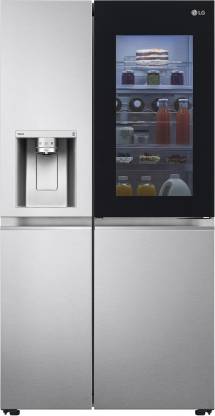 LG 674 L Frost Free Side by Side Refrigerator with Inverter Linear Compressor Technolog ThinQ (Wi-fi) InstaView Door-in-Door | Door Cooling+, Hygiene Fresh+, Water and Ice Dispenser with UV Nano (Noble Steel2, GC-X257CSES)
Is this a good time to buy this product?
Waiting more for a price drop will be beneficial. Drop chances are more than 50%!
LG 674 L Frost Free Side by Side Refrigerator with Inverter Linear Compressor Technolog ThinQ (Wi-fi) InstaView Door-in-Door | Door Cooling+, Hygiene Fresh+, Water and Ice Dispenser with UV Nano (Noble Steel2, GC-X257CSES)

- Price Change History
Above you can check 15 days, 45 days and 6month price history graph of LG 674 L Frost Free Side by Side Refrigerator with Inverter Linear Compressor Technolog ThinQ (Wi-fi) InstaView Door-in-Door | Door Cooling+, Hygiene Fresh+, Water and Ice Dispenser with UV Nano (Noble Steel2, GC-X257CSES)