Hey, Vi users, are you searching for free data? Well, of course, who wouldn't? Free data codes are the first thing that comes to mind when you think of free data. You have probably seen a variety of websites that promote free internet techniques, but when you try them, most of them don't work, leaving you feeling deceived. Things will be different with this article; here, you will find some amazing tricks and tips to get Vi-free data codes. In fact, you will also be able to know how to get free data in Vi without recharge. Check out the codes to get free, unlimited data.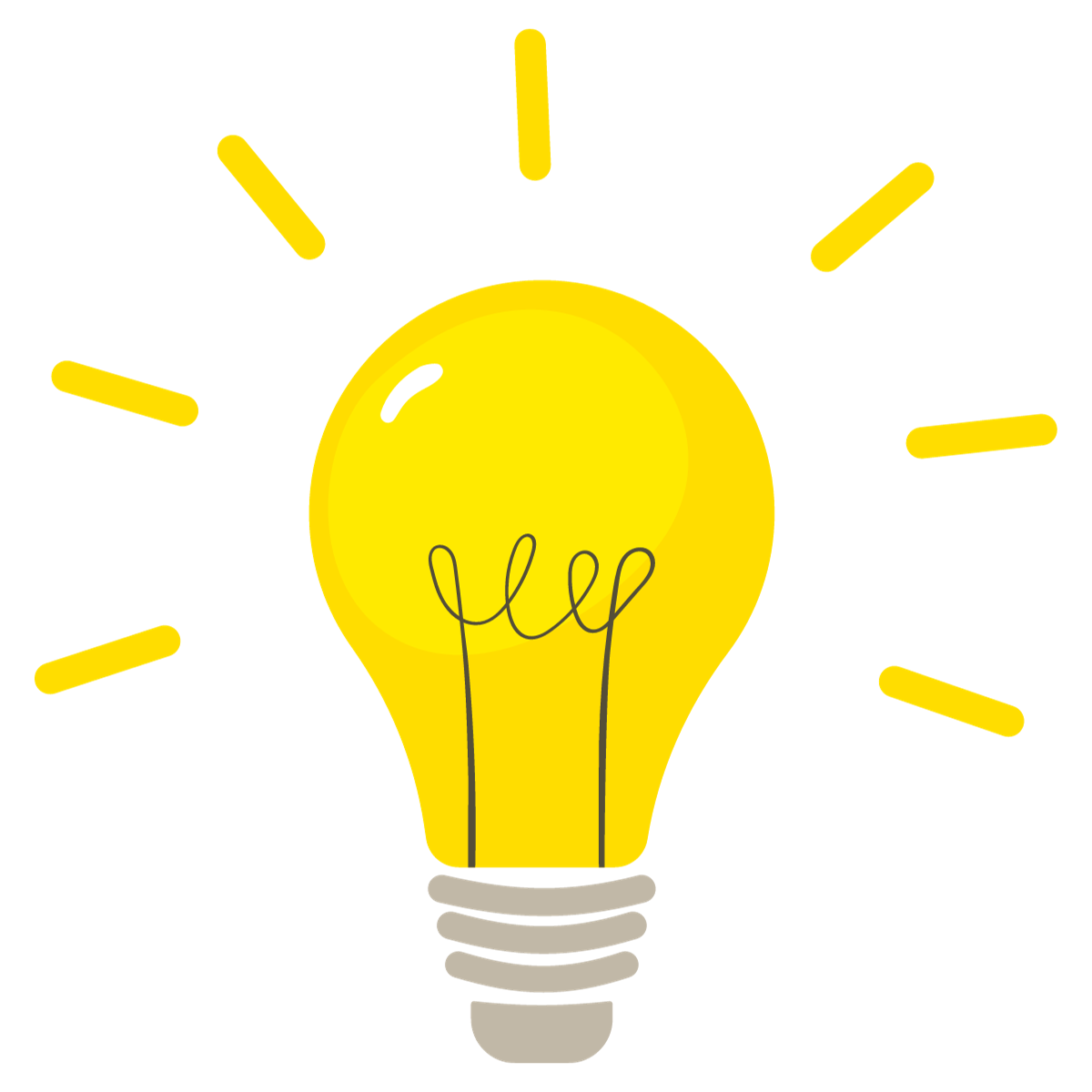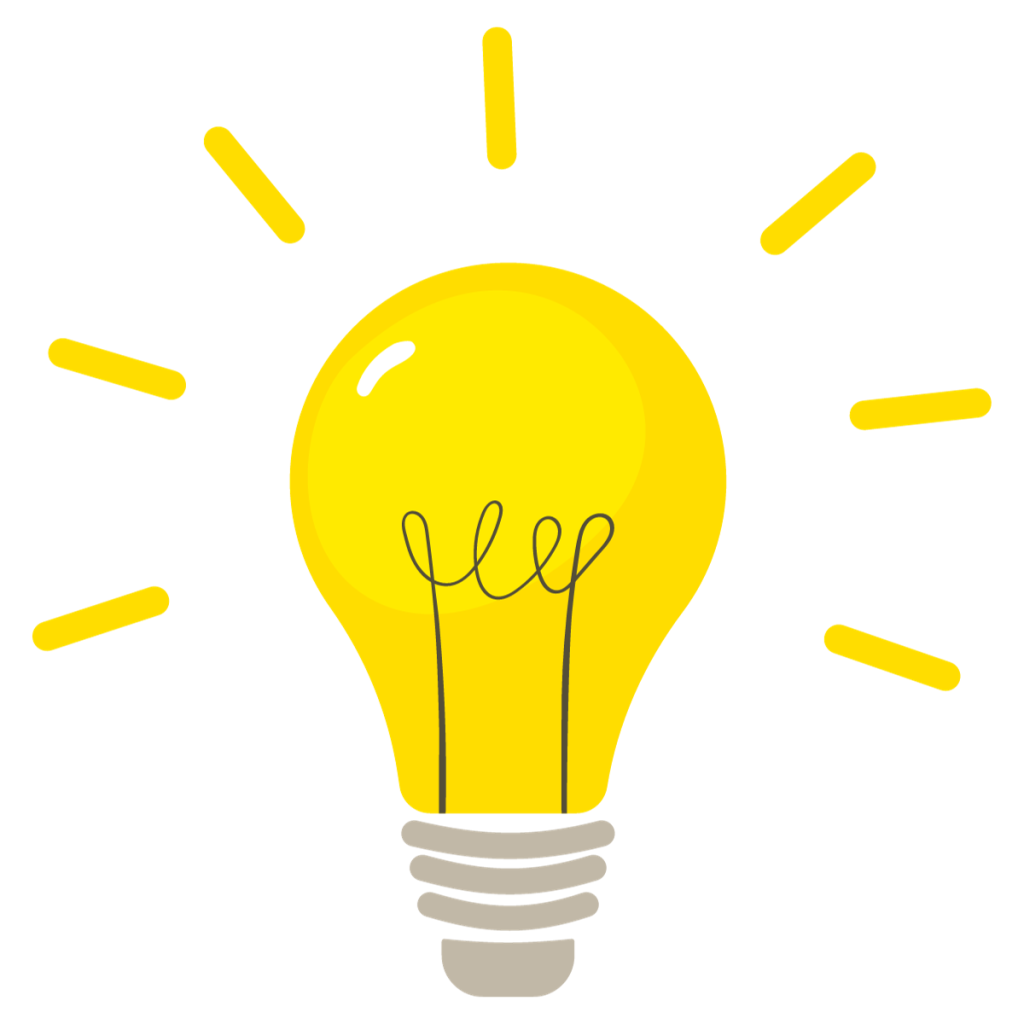 Check out Diwali Sale 2023 on Amazon, Flipkart, Myntra, Ajio, Etc!

About Vi (Vodafone-Idea)
Vodafone Group and Aditya Birla Group have partnered to form Vodafone Idea Limited. It is the top telecom service provider in India. The company offers voice and data services throughout India on 2G, 3G, and 4G networks. In addition, the company is dedicated to delivering wonderful customer experiences and helping to create a genuinely "Digital India" by enabling millions of individuals to connect and build a brighter tomorrow. It has a huge spectrum portfolio to accommodate the growing demand for data and voice. Vi is currently giving some Vodafone and Idea users a free 7 GB data package, which consists of 1 GB each day for 7 days.
Also, know how to get free data in Airtel, BSNL & Jio?
Get Unlimited Data Daily with Vi Free Data 2023 (12 a.m. to 6 a.m.)
Isn't it wonderful that all Vi users get access to unlimited 4G data every day from 12 AM to 6 AM? Yes, my friend, you heard correctly; you can take advantage of this wonderful offer every day between 12 AM and 6 AM. Many non-VI users moved their current SIM to the VI network as a result of this alluring and attractive offer.
What you should know about this limitless deal:
All Vi users who recharge with one of the 249+ prepaid recharge plans are eligible for the free data promotion.
Keep in mind that Vi's popular weekend data rollover is still in effect, so you may take advantage of both the bonus and data rollover.
Stay connected with Vi's amazing offer: Free Data Vi. Your online experience will be better than ever with this incredible deal.
List of Vi Free Data Codes
The following list will help you to get the Vi promo code free data codes so that you can enjoy internet services without paying for them.
| | |
| --- | --- |
| VI Free Data Codes 2023 | Free Data |
| Vi Free Data 2023 | Get Unlimited data between 12 AM to 6 AM |
| Vi Free Data Loot | Get 14GB Data Free for 10 Days |
| Vi Free 4G Data For All Users | Get 12 GB |
| By Giving a Miss Call | Get 10GB Free Data |
| Vi Free Data for 7 Days | Get 1 GB Daily Data for 7 Days |
| Paytm Offer | Get Vi 1 GB Free Data |
| Recharge with Amazon | Get 1 GB of data for 1 day free |
| With The Aadhaan App | Get 1 GB Free Data Vi |
| MNP Offer | Get 1 month free Vi Recharge |
Check Out: How to Check Data Balance & Validity in Vi!
How to Get Free Data in Vi: Through the application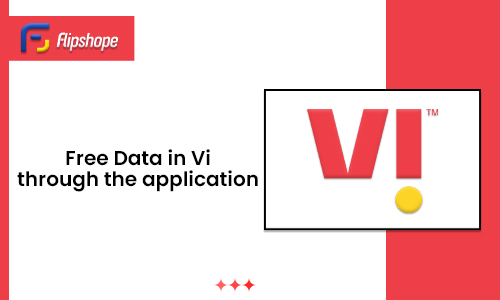 You can get information on how to get free data in Vi with the help of various applications. Go through the following steps now.
1. Get free data in Vi through the Paytm application
First, download the Paytm app and finish the entire KYC process.
Go to the Prepaid Recharge category and select VI Recharge in step two.
Add the FIRST promotional code and recharge for Rs 50.
Complete the transaction using Paytm UPI
Receive 50 immediately back when you recharge 50.
Your Main Balance will be credited with up to 38 talk time.
2. Get a free 50 VI Recharge through FreeCharge.
Step 1: Open the FreeCharge app. Log in or create a new account.
Step 2: Finish your full KYC procedure
Step 3: Go to the Recharge category & process with a Recharge of ₹50. Apply a valid Promo Code
Step 4: Complete your payment transaction by using UPI. Get Rs. 50 immediate Cashback when you recharge.
Step 5: Your Main Balance will be credited with a talk time of up to 38.
3. Get a Rs. 30 Vi recharge through the Amazon app
Step 1: Install the Amazon app. After logging in, register for a UPI ID.
Step 2: Visit "Choose a recharge category" to make a ₹30 recharge and provide a valid VI number.
Step 3: Complete the payment process and use Amazon UPI to complete the payment. You will receive an immediate cashback of Rs 30.
Step 4: Almost 22 Talktime will be credited to your primary account.
4. How to get Vi 1Gb free data code through Aadhan App
You can get Vi 1GB free data code with the help of the Aadhan app by following the steps mentioned below.
1: Download the Aadhan App official app.
2: Fill out the OTP to confirm your mobile number.
3: Next, finish the sign-up process by providing your legitimate email address, date of birth, and other necessary information.
4: From the menu, select the Rewards Option.
5: A scratch card with up to 100 points will be given to you.
6: To receive extra incentives, choose the Refer & Earn option and post your Aadhan referral link on social media.
7: You will receive a scratch card worth up to Rs. 10 for each successful referral.
8: Select the VI Rs. 16 Top-up recharge plan to begin your VI Prepaid mobile recharge.
9: Your VI SIM card will immediately receive 1GB of free internet data.
5. Get Vi 1GB free data code through Vi application
Users without an active plan are primarily eligible for this deal. If you use Vodafone-Idea, you should check your SMS box because Vi is sending SMS advertising free internet services. You can also check this information by downloading the Vi App from the Play Store and signing into your account, or you can use the Vi free Data number USSD Code 2023.
Important information regarding this offer:
Get 7 days of 1 GB per day of data.
Benefits offered to certain clients
Check to see if free data has been credited by dialling *111#.
The benefits will also be displayed by the official Vi app.
6. Get 10GB free data code in Vi by giving missed calls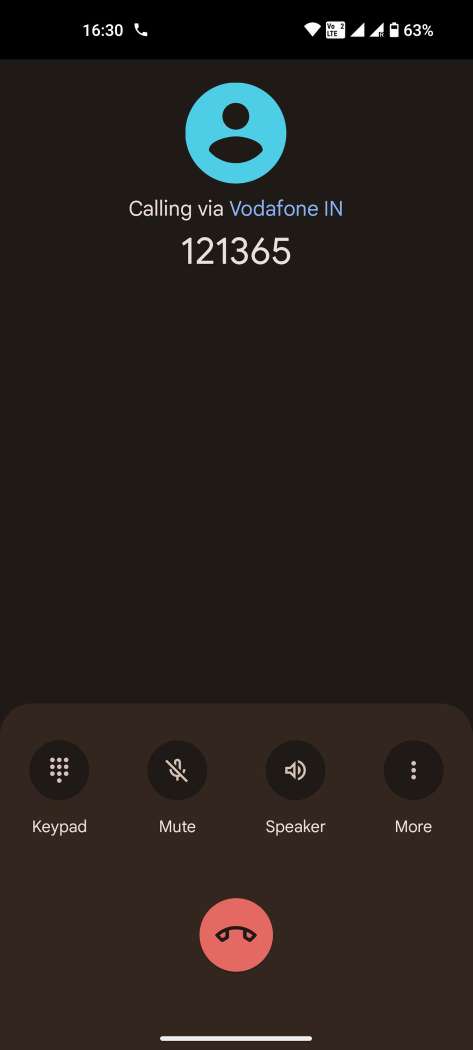 To receive 10 GB of free data on VI, simply make a missed call. Wait! What? Can it happen? Of course. Customers of Vi can get 10GB of free data by using this easy method. Take a look at these incredible Vi-free Internet Tricks 2023.
Step 1: Dial the number 121365 from the phone's dial pad.
Step 2: When the call connects, press 5 to activate the 10GB deal. The customer care executive will guide you accordingly.
Step 3: A notice stating that 10GB of free data has been credited to your Vi number will appear.
Note: Call the Net balance checking hotline or the Vi app for confirmation.
7. Get free 14GB data for 10 days with Vi loot offer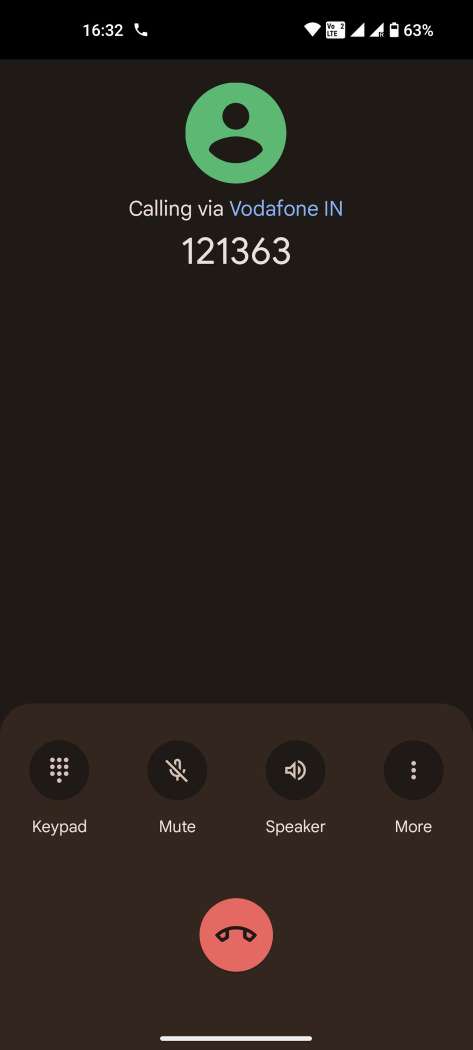 Step 1: First, access the dial pad. Dial the free Vi data line at 121363.
Step 2: If prompted, press 5.
Step 3: You'll get a brief SMS saying, "You have got 14GB data daily for 10 Days."
Note: In case you didn't get the notice, check your app or data balance.
8. VI Free Data: Miss call and get 2GB free data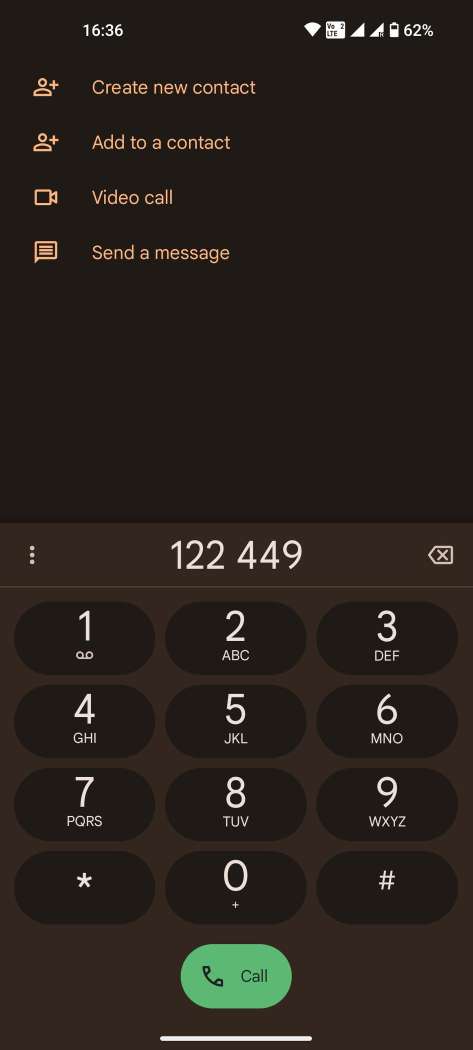 Vi (Vodafone-Idea) has relaunched the missed call promotion, giving users 2 GB of free data for simply making the missed call. Certain subscribers are receiving a complimentary 1 GB Vi Data, while other users are receiving a 2 GB Vi SIM. This offer is account-specific and not accessible to every user.
To get Free 4G Data on your Vi SIM, follow the steps below.

Grab your phone.

Press this number: 122449.

The phone will automatically disconnect, and you'll receive an SMS saying "Congratulations!!" right away. Your account will be rewarded with 1 GB or 2 GB of data

Valid twice per month
9. Vi Whatsapp offer: Vi giving away 1 GB FREE data to all
For users of Vi (Vodafone – Idea), here is an additional Vi free data offer. With this straightforward and genuine offer, users can get 1 GB of free Vi data. Vi is offering a free 1 GB data coupon on Whatsapp to those who have installed the Vi app on their devices and subscribed to Whatsapp notifications.
Just download or update the Vi app from the Play Store to take advantage of this free data offer. Now, confirm that you have a Whatsapp account on that number by using the Vi app to verify your Vi number. Go to this official Vi Whatsapp conversation number and say hello. Using this chat feature, you may check your account balance, data balance, and everything else. You will receive 1 GB for free within 24 hours to 7 days. Simply choose the "Get 1 GB Free" option as soon as you see this message, and your account will be promptly charged.

Install the app here.

Register and have to input the NWQU referral code.

Now, Scanning your face now will add the shoe. Simply stroll to receive free eggs.

Use eggs to get a free Vi data recharge.
10. Vi Free Data With Paytm HATTRICK offer
Paytm has been offering free data recharge on Indian telecom companies like Vi, Jio, and Airtel nearly every week for the past few months. They are offering ₹19 Vi Data recharge plans with 100% cashback up to ₹19.
This implies that you can recharge your Vi SIM with free 1 GB of data using this Paytm offer.
This promotion uses the recharge code HATTRICK and operates at random each week based on the present India vs. South Africa T20 2022 match.
11. How to get 1 GB free Vi Data for 10 days for Vi app registration (New Users)
You can get a free one GB of data with this additional Vi deal. One of the simple methods for registering a VI app for the first time is this. All you need to do is download and register for the My VI app in order to receive 1 GB of free Vi data on your VI number. Let's examine how to get free internet from Vodafone:
Installing the VI app on your smartphone should be your first priority.

Then, open the official VI app.

To continue, enter your Vodafone number and click "Register."

The phone number you provided will receive the OTP.

Check the OTP, then navigate to the main page.

The home page will next display a banner offering 1GB.

Click on it to immediately gain 1 GB of data.

Verify the balance of your Vi data Internet: 111**2**2#.
Rules & Regulations:
Offer only available to new users.

Only legitimate registrations will be tallied.

This Vi free data offer is only good for one SIM card per customer.

The next 28 days are when this 1GB of data is valid.

Data Works With Devices That Support 2G, 3G, and 4G

Residents of West Bengal, Kolkata, Kerala, and Bihar are not eligible for this offer; you can also check with your state
12. Vi Free Data Loot – Get 3 GB Data Free With Amazon
Nearly every month, Amazon offers a 100% cashback bonus. This month, all operators are offering free cashback of up to ₹25 or ₹50 on ₹25 or ₹50 recharging plans. You may now take advantage of this offer to get a 3GB VI data booster plan and 3GB of free data.
Take These Actions To Complete A Successful Recharge
First, simply log in to Amazon.

Then, go to this page to see whether the 100% Recharge Offer Banner is visible.

Whether it is simply recharged for ₹16 to cover 1 GB of data or ₹48 to cover 3 GB of data. After the recharge is successful, you will receive 100% of your money back.

Enjoy!
This is an easy way to get 1GB or 3GB of free Vi data from Amazon each month. Simply use Amazon regularly, send money, and scan offers to participate.
What is Binge All Night?
The plans offer this strategy to users in exchange for priceless data packs. The VI Free Hero Unlimited Plan is the name given to these free data codes. Numerous benefits, such as data rollover, data pleasures, and bingeing all night, come with this package. Therefore, if you want to take advantage of the VI free data coupon code services, give this plan precedence if you purchase the company's data plan. You can get free data in VI from 12 AM until 6 PM if you participate in Binge All Night. This service of the company allows you to upload and download files that are heavy to heavy.
13. Tricks to get 12GB of free data
As you may know! VI offers a fantastic Internet Recharge for just Rs 98. Not only can you obtain 12GB of free data by using this recharge plan, but you can also get 3GB of free data for a period of 28 days. I've broken this fantastic deal up into four portions so you may take advantage of it and easily receive up to Rs 98.
Get a Free ₹50 Vodafone Recharge with Paytm
1: Download the PayTM app and finish the KYC process in its entirety
2: Select the Prepaid Recharge option and initiate a VI Recharge.
3: Recharge for Rs 50 by entering the FIRST promo code.
4: Use Paytm UPI to complete the payment
5: Receive an instant ₹50 cashback when you recharge ₹50.
6: Your Main Balance will be increased by up to ₹38. Within Vi
Get ₹50 VI Recharge for Free with FreeCharge
1: Open the FreeCharge app and log in or create an account.
2: Complete the KYC process in its entirety
3: Select the ₹50 Recharge category.
4: Use an active promo code
5: Use UPI to finish your payment transaction.
6: Recharge Rs 50 to receive instant cashback of ₹50.
7: Your Main Balance will be increased by up to ₹38.
Get a free Rs 100 VI recharge with Mobikwik
1: Download the Mobikwik app and register or sign in.
2: Complete the KYC process in its entirety
3: Select the Recharge option and recharge with ₹100.
4: Type the INDIA promo code.
5: Recharge Rs 100 to receive an instant cashback of ₹100.
6: Your Main Balance will be increased by up to ₹86. Within VI
Get a free Rs. 30 Vi Recharge on Amazon
Download the Amazon app and either create a UPI ID or log in.

Visit Select the recharge category, recharge ₹30, and provide a working VI number.

Complete the payment process and use Amazon UPI to receive an instant cashback of Rs. 30.

Almost 22 Talktime will be credited to your primary account
How to Get Free Data in Vi Without Recharge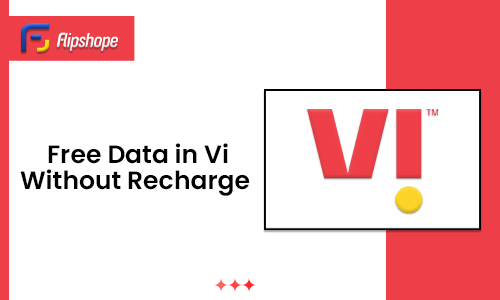 Vi is providing consumers with 7 days of free 1 GB everyday data. The company is giving subscribers a free 7-day plan at random. This advantage has been granted to me for both numbers.
You will get an SMS letting you know that you have 7 days of 1GB per day of free data Vi. Additionally, some individuals have obtained the advantages more than once. If you're a lucky user, you can take advantage of free data for seven days.
7 days of data at 1 GB each day
Some users receive free data.
How to know Check
Data Balance
in Vi?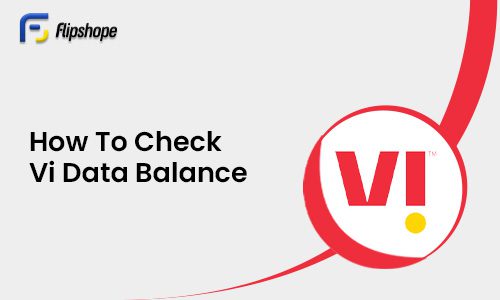 In the following list, you will see some codes that will help you to know about the data balance check in Vi free data code 2023.
| | |
| --- | --- |
| Details | Vi USSD Code |
| Vi Balance Check | *199*2# |
| Best Vi Offers | *199*1# |
| Vi All Balance Check | *199*2*1# |
| Vi Data Usage | *199*2*2# |
| Vi Total Data Usage | *199*2*2*1# |
| Vi Daily Data Usage | *199*2*2*1# |
| Last 3 Calls & SMS Details | *199*2*3# |
| Lastest Vi Recharge Details | *199*2*5# |
| Vi Direct Recharge | *199*5# |
| Vi Check 4G Status | *199*6*2# |
Hope you have found the above information useful to get Vi promo code free data. The above-mentioned steps have also included the details to learn about the data balance check in Vi. Moreover, the article has also come up with a solution to know how to get free data in Vi without recharge. Isn't that great? So, what are you waiting for Vi users? Apply these useful tricks and tips now.
In the comments section, give your feedback about this article (How to Get Free Data in Vi Up to 10Gb | List of Vi Free Data Codes 2023).
Connect with us on Facebook and Twitter or join our Telegram Channel. Download the Flipshope extension (smart shopping assistant) to save your money and time. For any queries, please WhatsApp us at 9999488008.