Let your eyes do all the magic with the best kajal. Yes, you read it right! Kajal is something you cannot complete your makeup without. It not only makes your eyes look beautiful and attractive but also a little bit wider than your original eye size. Whether you are going on a date, attending a wedding, or giving a presentation in offices, kajal will never let you feel underconfident.
Owning a kajal that is waterproof and smudge-free is a flex because no matter how many times you touch your eyes or go near the water, the kajal won't fade away. Although there are many kajals available in the market, only a few are waterproof and smudge-proof. So to ease your job, we have created a list of the 10 best kajal of different brands. Let's get started!
Myntra Upcoming Sale | Fashion products at the best price
Best Waterproof Kajal
Best Waterproof Kajal in India
10. Elle 18 Eye Drama Kajal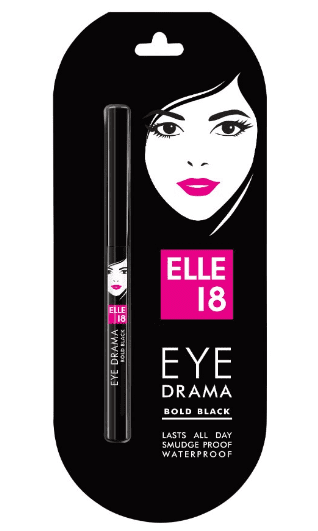 This is the kajal you must own if you are looking for the best smudge-proof kajal. Many things will lure you into buying this kajal, like it will last for 12 hours without any irritation and fear of smudging. You can perform any task and attend the party without any embarrassment. The deep stroke is made from a black matte texture to keep the kajal long-lasting. Do you know what's amazing? The kajal is available at just Rs. 84. So what are you waiting for? Buy this enduring kajal and let your eyes be the centre of attraction.
Long-lasting
Lightweight
Waterproof
9. Lotus Herbal Makeup Kajal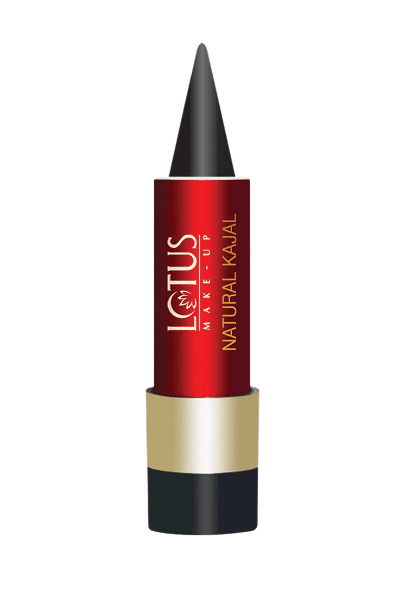 You should try this kajal once in your life if you like to keep yourself simple yet charming. If you don't get enough time to follow proper makeup steps, then you can definitely rely on this kajal because of its strong black texture. The best thing about this kajal is that it is made of completely natural and herbal ingredients so that your eyes can stay irritation free and feel the freshness all the time.
Includes natural ingredients
Irritation-free
Soft and creamy formula
8. Himalaya Pure Expression Kajal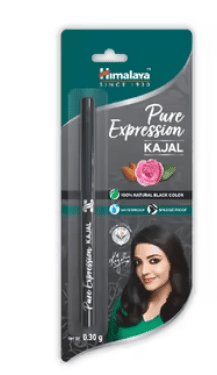 Create a magnificent look only with Himalaya's kajal. It will not only give you a glamorous look but will also give a deep meaning to your eyes. This best smudge proof kajal has a soft and creamy texture, ensuring you get every look perfectly. No matter where you are going, this kajal will not leave your eyelids for 12 hours. The best thing about this kajal is that it is extremely easy to apply and will not make your eyes itchy and watery. Give this kajal a shot, and let your eyes do all the talking!
Jet black colour
Soft herbal formula
Easily available
7. Maybelline New York Kajal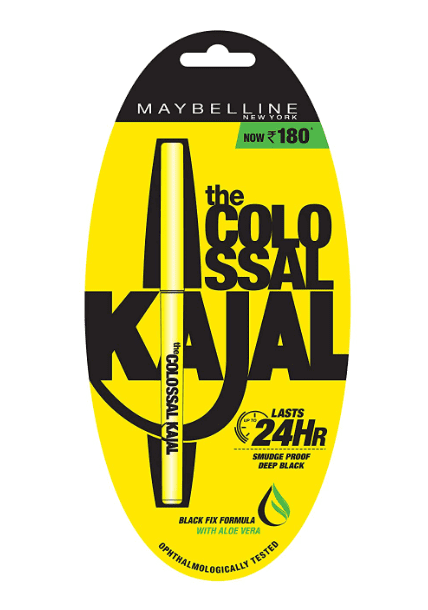 If you are a big fan of the Maybelline New York brand, then you will absolutely adore this product. No matter what happens, this kajal will keep you attractive and beautiful all day because of its smudge-free and water-resistant qualities. The kajal is enriched with vitamins and the goodness of aloe vera. Applying the kajal is very easy since the tip of this product is smooth and precise. So hurry up and buy this kajal now to make your look fresh. Here are some things you should keep in mind while buying this best waterproof kajal.
Sleeky and easy to carry
Dark texture
Affordable to buy
6. Lakme Eyeconic Kajal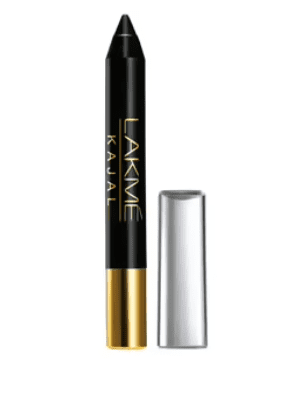 Slay all day like a queen with this smudge-free and waterproof Lakme kajal. The kajal will keep your eyes perfect without any irritation because of its natural blend of camphor and castor oil. These ingredients will help your eyes stay fresh and cool. Whether you are travelling miles away or are enjoying an indoor house party, a single stroke of this kajal will let you be yourself all day. Above all, you don't have to worry about any side effects or allergies as it is completely harmless to your eyes. Isn't amazing? Then what is holding you back? Order this outstanding kajal now.
Matte
High pigmentation
Pocket friendly
Top 5 Websites For Online Clothes Shopping | branded clothes at the best price
5. Sugar Cosmetic Kajal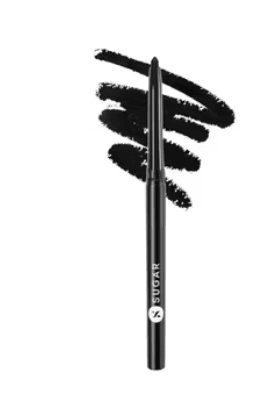 This sugar cosmetic kajal will keep you happy and confident all day. With its 6 hues, the Sugar Cosmetics Kohl of Honour Intense Kajal brings drama to your eye makeup routine. The ultra-creamy texture of the smudge and transfer-resistant kajal glides easily and provides a great colour payoff for quick, accurate application. It can last up to 12 hours without any irritation. This kajal is easily available online, and that too, at an affordable price. So hurry up and choose the best colour of kajal that suits you.
Transfer proof
Long-lasting
Offers different shades
4. Plum Naturstudio Kajal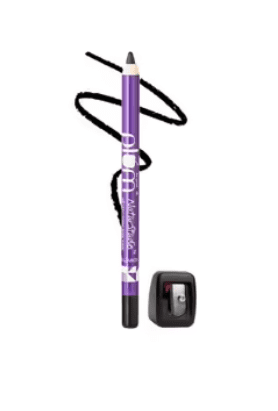 An ophthalmologically approved kajal pencil with gel-liner-like performance is introduced for the first time in India. A single-swipe, stunning black kohl-cum-liner that is 100% waterproof and smudge-proof and is also kind to your eyes. You can create a stunning look with a gel liner using a pencil. This kajal is simple to use, studio-finished, and full of goodness. It includes all the natural ingredients like Hydrogenated castor oil and rice bran wax, which is an incredibly powerful moisturizer. These ingredients give a creamy texture and moisturizing qualities. No need to introduce natural vitamin E as an expert.
Dermatologically tested
Suits sensitive eyes
Natural ingredients
3. Faces Canada Ultime Pro Kajal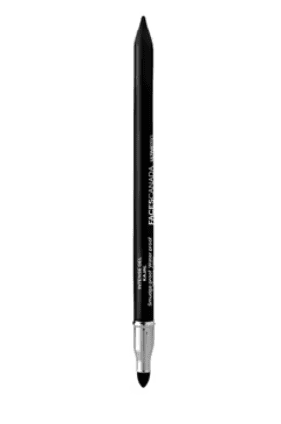 With powerful pigments for a dramatic finish, the Faces Ultime Pro Intense Gel Kajal features a delicate and creamy feel. The kajal can be easily applied, drawing a fine line with only one brush on your eyelid. Its gel-based, smudge-proof composition provides long-lasting coverage, which lasts up to 12 hours. You don't have to worry about the price since it will definitely fit your budget. The kajal is made with the goodness of vitamin E, minerals, antioxidants, etc., which deliver a strong stroke in a single swipe. Have a look at the following perks to know more about this kajal.
A smudger and a sharpener are included
Includes natural ingredients
Gel-based
Budget Friendly
Best clothing brands in India | Comfort, style at the best price
2. Revlon One Stroke Defining Eyeliner Kajal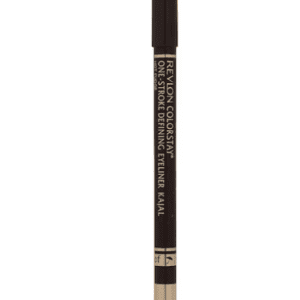 Your appearance will be dramatically changed by the black colour, which gives your tired and dull eyes drama and definition. It nourishes your eyes and guards the vulnerable area along your lash line because it contains vitamin E and aloe vera extract. Its one-stroke-defining eyeliner features a long-lasting wear formula that makes it waterproof and smear-proof so that it can last for more time without fading. It will help you feel confident and beautiful day and night. You would be amazed to know that this kajal is available only at Rs. 604. You can buy it from different online sites.
Transfer proof
Long-lasting
Offers different shades
1. Forest Essentials Eye Kajal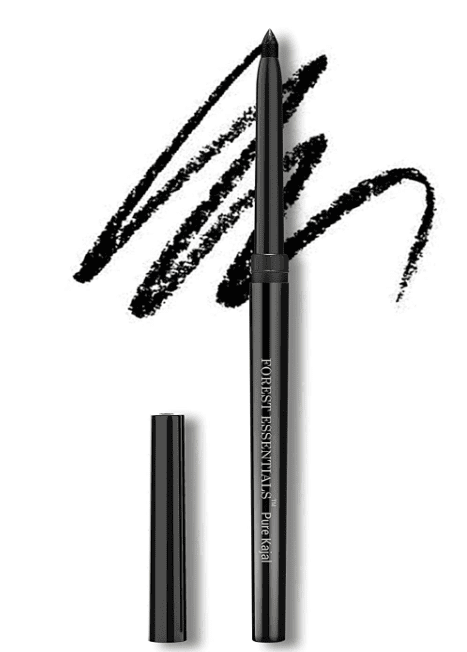 The kajal involves pigments to enhance the lovely features of your eyes. The Kajal gets applied to your eyes like butter and is wonderfully creamy. It is made of pure cow's ghee, and coconut oil is among the main components. The cool, calming sensation maintains the eyes to be clear and bright. Even using contact lenses while wearing this kajal is safe. It is smudge-proof and has a 24-hour wear time. When applied, it instantly turns quite dark and has a beautiful aroma. Additionally, it comes in a wide range of colours, so it may complement any style.
Easy to use
Creamy Kajal
Stays 24 hours
Disclaimer: Prices are subject to changes and may not remain the same when you check them on the site.
If you like this article (Best Kajal For Eye | Smudge And Waterproof), please share your reviews with us below.
Connect with us on Facebook and Twitter or join our Telegram Channel. Download the Flipshope extension for the latest tricks and offers. For any queries, please WhatsApp us at 9999488008.