To celebrate Singles' Day, AliExpress has come up with the AliExpress 11-11 sale. This Sale will give the users thumping deals and discounts. This Sale takes place on the same date every year. The e-commerce giant is back with the 11-11 sale, scheduled to go live on 11th November. You can get jaw-dropping discounts of up to 80% on selected items on the site. The Sale will also offer discounts on almost all Chinese products and other products. You can get trusted and quality products with ease.
Read the article till the end so that you can know all about this fantastic AliExpress 11-11 sale. The various offers in this Sale are highlighted in this article. Choose from your needs.
AliExpress Black Friday Sale | Offers, Deals, and Discounts you love
Highlights of the AliExpress 11-11 Sale
During the Sale, buyers can get discounts on every product range. Various categorical discounts and deals will be available for the users. The main highlights of the Sale are:
Up to 70% off on millions of products
Spend & Save
Special Coupons
AliExpress Seller Promo Codes
Extra Savings
AliExpress 11-11 Sale Dates
As the name suggests itself, the date for the AliExpress 11-11 sale is 11th November at 12.00 AM (PST). Earlier, the Sale took place for 24 hours only. It was from last year that the Sale had a duration of 48 hours. The users now have 48 hours to shop all they want at lofty discounts.
SALE
COMMENCES ON

SALE ENDS ON
AliExpress 11-11 Sale

12.00 AM (PST), 11th November 2021

11.59 PM (PST), 12th November

2021
AliExpress 11-11 Sale Deals, Discounts, and more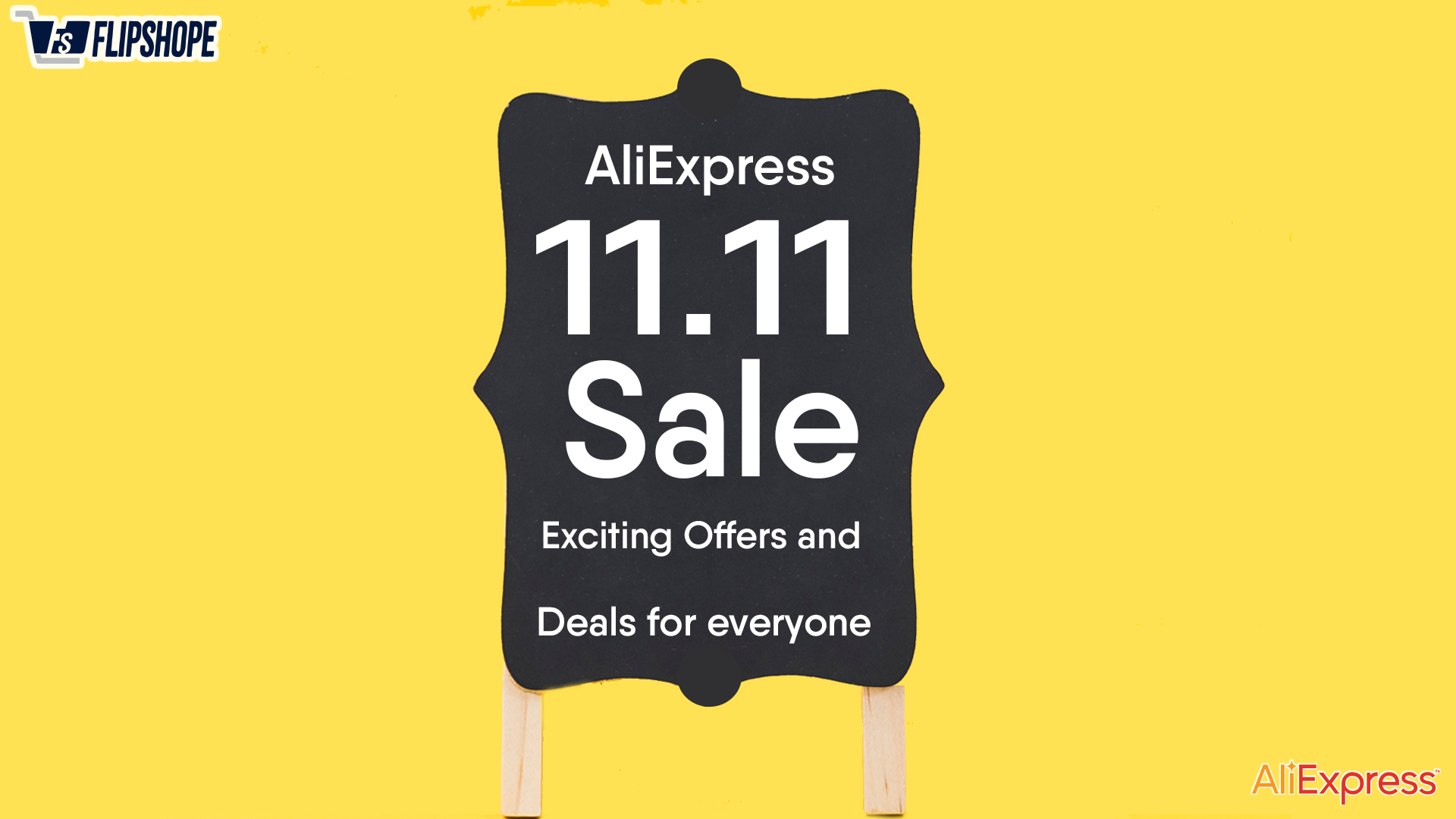 The AliExpress 11-11 Sale has plenty of deals and offers in store for its customers. The Sale will provide the users with all sorts of products at unbelievable rates. You can get a chance to tick off every item on your shopping bucket list. Cellphones or electronics, gadgets or fashion needs, accessories or home appliances, you can get each of them at the Sale. The Sale can be your one-stop solution for all that you need, that too, at discounted prices. This article has a complete list of deals, offers, and discounts on the Sale.
Up to 70% off on millions of products
The Sale has in store every item you need ranging from fashion to electronics. You can enjoy fun shopping at discounted rates on almost every product. AliExpress offers up to 70% off on millions of products of different brands during the Sale. Some selected products even provide up to 90% off.
Spend & Save
Selected products with the Spend & Save label allow the customers to save when they buy them. These products offer a saving of US $3 on every US $30 spent. The offer begins on 11th November and will be available as long as the Sale is live. Other fees and expenses such as shipping and postage will not be counted towards the least spending requirement. Eligible Members can enjoy an unlimited number of Instant Discounts upon reaching the least spending requirement.
Special Coupons
There are special coupons and discounts in the AliExpress Sale, which the users can avail of from 28th October. The available coupons will be of three types- AliExpress Coupons, Select coupons, and store coupons. The AliExpress coupons can be redeemed in all purchases, while the other two are applicable on selected items. The users can collect coupons and can redeem them later when the Sale goes live. The users can claim coupons, browse deals, add items to the cart up to 10th November, and use them in the 11-11 sale.
AliExpress Seller Promo Codes
AliExpress sellers also provide various coupons and promo codes that the users can redeem at particular stores. The stores offer their vouchers and coupons for the users to avail of the best discounts.
Extra Savings
AliExpress Sale gives discounts to its customers along with a chance to save extra. Discounts are available at already discounted prices and you can save more with various coupons and promo codes. Avail of the best offers and get the best coupons in the Sale.
Other offers in the Sale:
The AliExpress 11-11 Sale also gives other offers apart from the above-mentioned offers.
Fast delivery
Lowest Prices
Best offers
Unlimited choices of products
Savings after shopping
With so many deals in its store, the AliExpress 11-11 sale is going to be a blockbuster. Grab the deals on time so that you don't have any more pending shopping bucket lists. Set the alarm for the day, and you won't miss out on the best deals of the remaining 2021.
Download Flipshope Extension to see Price Drop, Latest Flash sale details, Auto apply of Coupons & Deals.
If you like this article (AliExpress 11-11 Sale), please share it with your friends. Subscribe to push notifications for more updates regarding Flipkart Big Billion Sale. For any suggestions and query free to comment. Connect with us on Facebook and Twitter. And join our Telegram Channel for the latest tricks and more offers.