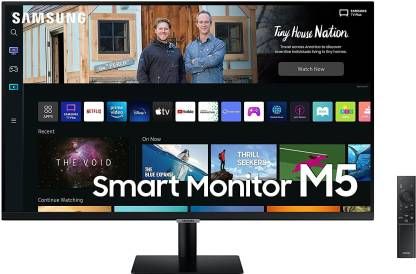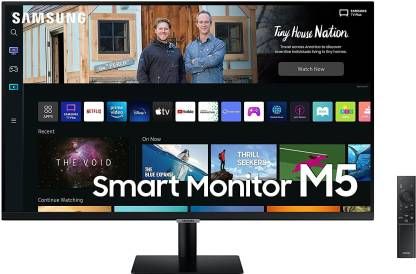 SAMSUNG M5 32 inch Full HD LED Backlit VA Panel with embedded TV Apps, PC-less productivity with Samsung DeX, Office 365, Google Duo app, and IoT Hub, Built-in Speakers, Ultrawide Game View Smart Monitor (LS32CM500EWXXL/LS32BM500EWXXL) (Response Time: 4 ms, 60 Hz Refresh Rate)
Is this a good time to buy this product?
Don't buy this product now! It surely is gonna get cheaper!
SAMSUNG M5 32 inch Full HD LED Backlit VA Panel with embedded TV Apps, PC-less productivity with Samsung DeX, Office 365, Google Duo app, and IoT Hub, Built-in Speakers, Ultrawide Game View Smart Monitor (LS32CM500EWXXL/LS32BM500EWXXL) (Response Time: 4 ms, 60 Hz Refresh Rate)

- Price Change History
Above you can check 15 days, 45 days and 6month price history graph of SAMSUNG M5 32 inch Full HD LED Backlit VA Panel with embedded TV Apps, PC-less productivity with Samsung DeX, Office 365, Google Duo app, and IoT Hub, Built-in Speakers, Ultrawide Game View Smart Monitor (LS32CM500EWXXL/LS32BM500EWXXL) (Response Time: 4 ms, 60 Hz Refresh Rate)