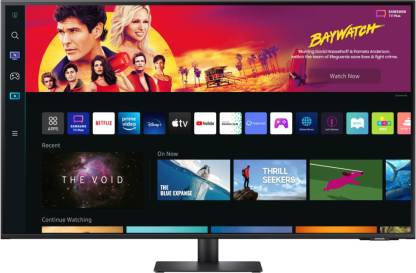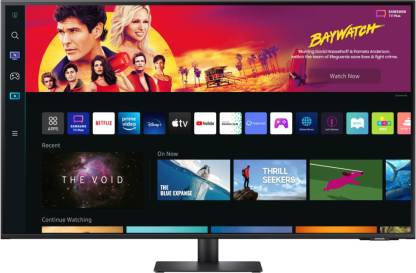 SAMSUNG M7 43 inch 4K Ultra HD VA Panel with USB Type-C, Smart TV Apps, Apple Airplay, Samsung Dex, Office 365, IOT Hub, Including Remote, Inbuilt Speakers Smart Monitor (LS43BM700UWXXL) (Response Time: 4 ms, 60 Hz Refresh Rate)
Is this a good time to buy this product?
Don't buy this product now! It surely is gonna get cheaper!
SAMSUNG M7 43 inch 4K Ultra HD VA Panel with USB Type-C, Smart TV Apps, Apple Airplay, Samsung Dex, Office 365, IOT Hub, Including Remote, Inbuilt Speakers Smart Monitor (LS43BM700UWXXL) (Response Time: 4 ms, 60 Hz Refresh Rate)

- Price Change History
Above you can check 15 days, 45 days and 6month price history graph of SAMSUNG M7 43 inch 4K Ultra HD VA Panel with USB Type-C, Smart TV Apps, Apple Airplay, Samsung Dex, Office 365, IOT Hub, Including Remote, Inbuilt Speakers Smart Monitor (LS43BM700UWXXL) (Response Time: 4 ms, 60 Hz Refresh Rate)