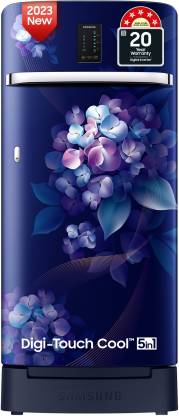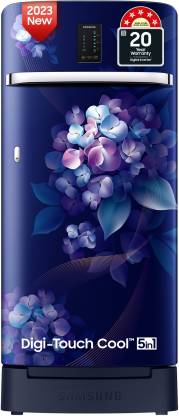 SAMSUNG 189 L Direct Cool Single Door 5 Star Refrigerator with Base Drawer with Digi-Touch Cool,Digital Inverter (Hydrangea Blue, RR21C2F25HS/HL)
Is this a good time to buy this product?
Missing out would make you regret your decision. It hasn't been at this price ever before! A now or never offer!
SAMSUNG 189 L Direct Cool Single Door 5 Star Refrigerator with Base Drawer with Digi-Touch Cool,Digital Inverter (Hydrangea Blue, RR21C2F25HS/HL)

- Price Change History
Above you can check 15 days, 45 days and 6month price history graph of SAMSUNG 189 L Direct Cool Single Door 5 Star Refrigerator with Base Drawer with Digi-Touch Cool,Digital Inverter (Hydrangea Blue, RR21C2F25HS/HL)