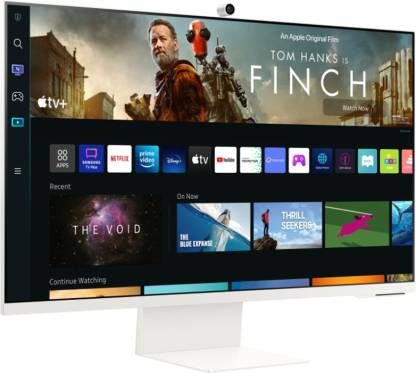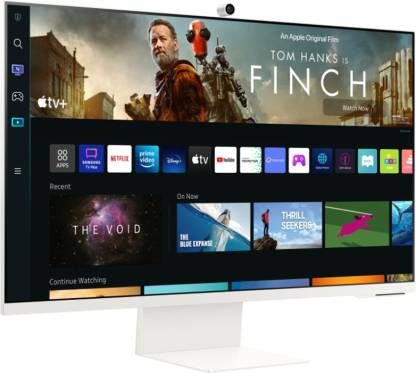 SAMSUNG M8 32 inch 4K Ultra HD VA Panel with embedded TV Apps, Multiple Voice Assistants, Smart Home Controls, Inbuilt Slim Fit Camera with Auto Face Tracking & Zoom & 2.2 CH Inbuilt Speaker Iconic Slim Smart Monitor (LS32CM801UWXXL/LS32BM801UWXXL) (Response Time: 4 ms, 60 Hz Refresh Rate)
Is this a good time to buy this product?
Waiting more for a price drop will be beneficial. Drop chances are more than 50%!
SAMSUNG M8 32 inch 4K Ultra HD VA Panel with embedded TV Apps, Multiple Voice Assistants, Smart Home Controls, Inbuilt Slim Fit Camera with Auto Face Tracking & Zoom & 2.2 CH Inbuilt Speaker Iconic Slim Smart Monitor (LS32CM801UWXXL/LS32BM801UWXXL) (Response Time: 4 ms, 60 Hz Refresh Rate)

- Price Change History
Above you can check 15 days, 45 days and 6month price history graph of SAMSUNG M8 32 inch 4K Ultra HD VA Panel with embedded TV Apps, Multiple Voice Assistants, Smart Home Controls, Inbuilt Slim Fit Camera with Auto Face Tracking & Zoom & 2.2 CH Inbuilt Speaker Iconic Slim Smart Monitor (LS32CM801UWXXL/LS32BM801UWXXL) (Response Time: 4 ms, 60 Hz Refresh Rate)