Surprising your friends with friendship day gifts can be a little confusing. Isn't it? well, friends are the people who are always with you in any situation. You don't have to choose your friends; the real ones automatically stick by your side.
So on this friendship day, you have a great chance to make your friends feel special and thank them for the countless things they did for you. Have a look at the friendship day gift ideas article below, where you will find eight unique friendship day gifts for your best friend to plan your friendship day in the most special way.
Eid Gift Ideas | Gift something they remember for Life!
8 Unique Friendship Day Gift Ideas
Here are some of the most unique friendship day gifts for best friends to surprise and make them smile all day.
1. Customized Coffee Mug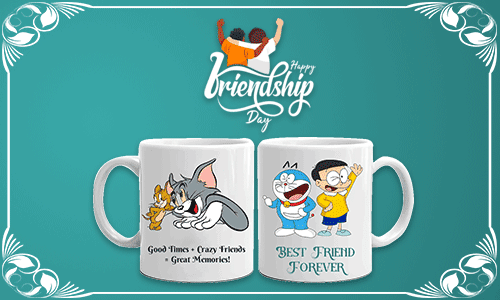 If you have a boyfriend who is your best friend as well, then they will definitely love this mug since you gifted it to them. You can engrave many things on this cup, like your pictures with them, a cute friendship day quote, or your best memory.
This mug will be a token of love for them, making them smile whenever they see it. So if you like doing creative things, then this is one of the best friendship day gifts for boyfriend.
2. Memory Book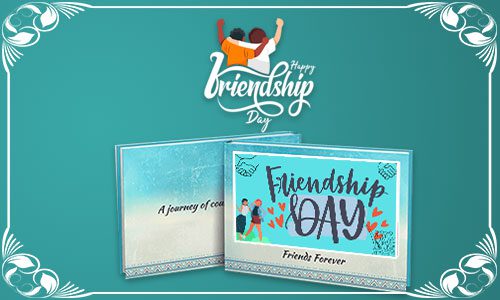 This gift idea is for your oldest friend from school, whom you don't meet often. A friend who always saved a seat for you on the school bus, a friend who always did homework for you, and a friend who made your school days the most memorable time of your life. This is one of the most unique friendship day gift ideas.
You can add as many memories and pictures as you want to make this book look more valuable. This one may sound a little bit cliche, but who cares? It is for your best friend, and he/she will never judge you. Memory books are easily available online, so order them now and get ready to take your friend down memory lane with one of these handmade friendship day gifts for best friend.
Amazon Upcoming Sale | Check out awesome discounts here
3. Friendship Bracelets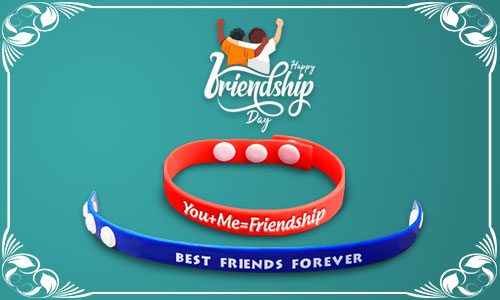 It is one of the cutest friendship day gifts for girls and you can definitely give it to your best friend. The friendship bracelet will not only define your bond with them, but it is also something they can keep close to their heart forever.
Basically, a friendship bracelet wrapped around the wrist can be the emblem of a hug, so this is the ideal gift to send your friend on this friendship day to symbolize the friendship you two share. There are numerous cute, funny, and cool designs you can choose online to make it more heartening.
4. Order Food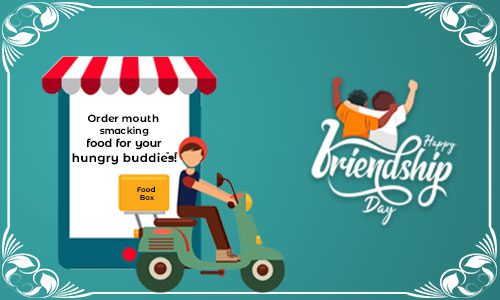 You surely have friends who love food. It doesn't matter where they are and what they are doing; they can't say no to food. So now is the perfect chance to treat your hungry fellas with their favourite food.
Order a special meal for them and see their reaction; it will definitely be priceless! You can order food for them online and get it delivered directly to their doorstep. This can be the best friendship day gift for best friend!
5. A Friendship Day Hamper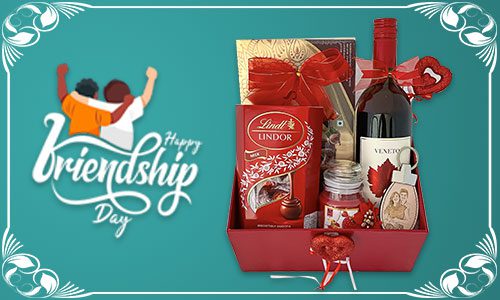 Surprise your friends by sending a gift hamper consisting of all the cute and special things like a friendship day card, a bunch of their favourite flowers, a box of delicious chocolates, and sweet little messages.
This will undoubtedly make them feel special and add a big smile to their face. You can also keep a customized photo frame in the hamper to make it look more heart-warming. So add this one of the coolest friendship day gifts for boys to your cart.
Flipkart Upcoming Sale | Don't miss out on Exciting Deals
Other Friendship Day Gift Ideas
If your budget is a little bit tight, then don't worry; here are some of the simple yet refreshing the best gift for friendship day that you can execute.
1. Plan A Picnic
Yes, you are not a kid anymore to go on picnics but there is nothing wrong with reliving those childhood days again! If you are not a fan of giving gifts then this can be an ideal way of celebrating friendship day with your buddies.
You can visit your favourite place with your friends or explore new places to create new memories. To make the picnic more happening you can play games, eat food, and have a dance together.
2. Record A Video
This is the easiest and most cute friendship day gift you can give to your friends. All you have to do is record yourself wishing your friends a happy friendship day, you can also add your old and funny clips to make the video more memorable. This idea will definitely make your friends laugh and be emotional at the same time. Do try it!
3. Watch A Movie Together
Friend day is special even for couples. If you are planning to surprise your girlfriend, then you can go for several ideas like enjoy this day by watching a movie with her. There are plenty of movies out there based on friendship and love so why not pick one of them, and watch it with your girlfriend? You can also add snacks to this plan to spice up the day a little more. So hurry up and plan amazing friendship day gifts for girlfriend.
Your friends stick by your side through thick and thin, so now it is your turn to thank them with significant gestures and gifts. The above article has the eight best gift for friendship day stored for you. So read it out and plan your friendship day to make it the best friendship day of your friend's life.
If you find this article (8 Amazing Friendship Day Gift Ideas| Special Gifts For Special Friends) helpful, share your reviews with us in the below comments.
Connect with us on Facebook and Twitter. Join our Telegram Channel. Download the Flipshope extension for the latest tricks and offers. For any queries, please WhatsApp us on 9999488008.