Are you looking for a high-quality washing machine to ease household chores? Of course, you are! Since everyone likes high-quality washing machines but choosing the appropriate brand can be extremely important when buying a washing machine. Also, there are multiple options which can easily make you confused. However, some top brands stand out from the crowd by delivering innovative features, superior performance, and user-friendly designs of washing machines that satisfy their user's expectations. So let's find out the best washing machine brands.
Best Washing Machine Brands to Buy From!
| S. No. | Best washing machine brands | Starting Price |
| --- | --- | --- |
| 1. | Amazon Basics | Rs. 13000 |
| 2. | Bosch | Rs. 12000 |
| 3. | Godrej | Rs. 10000 |
| 4. | Haier | Rs. 9000 |
| 5. | IBF | Rs. 18,000 |
| 6. | LG | Rs. 12000 |
| 7. | Lloyd | Rs. 10000 |
| 8. | Panasonic | Rs. 14000 |
| 9. | Samsung | Rs. 15000 |
| 10. | Whirlpool | Rs. 12000 |
Check Out Upcoming Sales on Amazon, Flipkart, Croma & Reliance Digital to get these products at the best price!
Best Washing Machine Brands
10. Whirlpool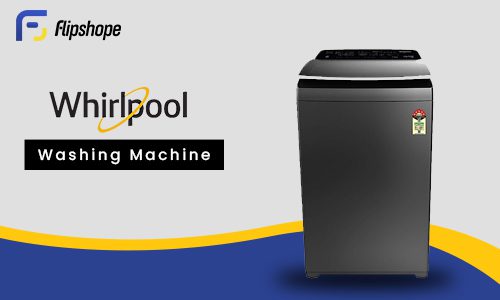 Whirlpool has been one of the most popular brands in the market for many years, and when it comes to buying a washing machine, it is the brand that crosses everyone's mind. To meet various needs, Whirlpool provides a variety of washing machines with different capacities and functions. Additionally, it offers many amazing features like precision dispensing and adaptive wash technology, which change the wash cycle based on the load size and fabric type. Good things do not end here; many washing machines from Whirlpool have also earned Energy Star certification for their energy efficiency.
Comes in an affordable range
Energy Star certified
Features like precision dispensing and adaptive wash technology
9. Samsung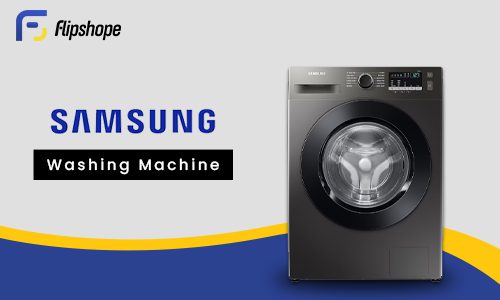 Samsung is another well-known best washing machine company that sells various washing machines. They are renowned for having cutting-edge features, including Wi-Fi connectivity and smart controls. Furthermore, Samsung washing machines are built to function at their best while consuming less energy. Also, it has several versions that include unique features like AddWash, vibration reduction technology, etc. In addition, if we talk about its brand image, many of Samsung's washing machines have earned the Energy Star certification. So if you are thinking of buying a washing machine, Samsung is worth considering.
Provides durable machines
Stain removal capacity
Prices are quite affordable
8. Panasonic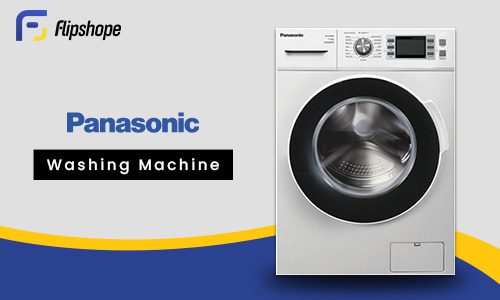 What's more amazing than buying the best washing machine that offers not only low-cost washing machines but also mind-blowing features in it? Yes, we are talking about none other than Panasonic, a well-renowned and trustable brand. It has earned a great reputation for providing a wide range of electronic products. In addition, it offers a variety of washing machine types to accommodate various requirements of users. Models from Panasonic range from 6 kg to 14 kg in capacity and include front-load, top-load, and semi-automatic washing machines. And all these features make it one of the top washing machine brands.
Econavi and inverter technology
Available in different types, including semi and fully automatic
Best customer service
7. Lloyd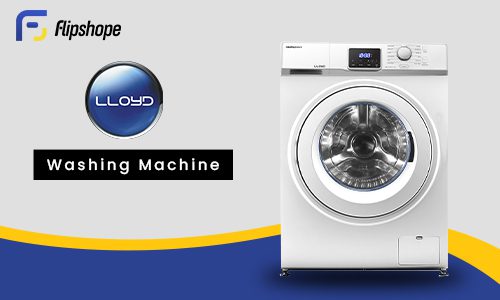 If you are looking to buy a new washing machine, then why not give Lloyd a try? Lloyd's washing machines are meant to keep your clothes neat and clean without harming their shade and fabric. It offers various models in different budgets so that you can choose the ideal model for your laundry needs, including top-load and front-load alternatives. Lloyd is a brand worth taking into consideration for your laundry needs thanks to its blend of cutting-edge technologies, energy efficiency, user-friendly operation, and durability.
Quick wash
Smart & latest features
Durable
6. LG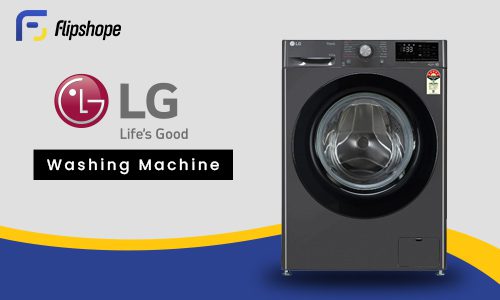 Looking for the best washing machine that can meet all your requirements? All you need is LG, the most renowned brand for providing high-quality and cutting-edge products. They offer various washing machines with different features and technologies, from top-loading to front-loading. Whether you want to buy it for a small family or a large family, LG offers washing machines in various capacities. Furthermore, it has amazing smart features that stand out from other brands, including innovative features like Wi-Fi, smartphone, remote controls, etc.
Cutting-edge technology
Available in a wide variety
Smart features like Wi-Fi connectivity and smartphone remote controls, etc.
5. IFB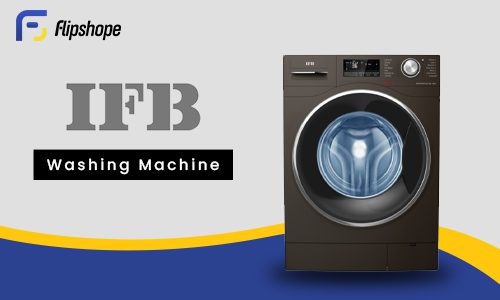 Looking for one of the top washing machine brands in India, which is renowned for its superb quality, cutting-edge technology, and dependable performance. IFB has always been on the top for providing high-quality washing machines that meet the various needs of Indian households. What sets IFB apart is its exceptional wash performance and durability. IBF offers amazing functions to ensure effective cleaning and fabric care. The IBF washing machines come in a wide selection, including top and front-load washers with various capacities appropriate for different-sized families.
Aqua Energie
Inbuilt heater
Air bubble washes to remove stubborn stains
4. Haier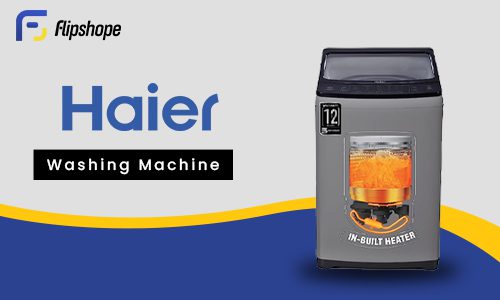 Here comes another best washing machine company, Haier. It offers a variety of washing machines, including top-loading, front-loading, and semi-automatic types. These types are available in various capacities, from 5 kg to 12 kg, and you can buy them according to your household requirements. Modern technologies like inverter motors, which offer excellent energy efficiency and lower noise levels, are some of the features it considers. Furthermore, many models of Haier come with different wash programs according to the types of materials and clothing, including baby items, sportswear, and woollen garments.
Different wash programs
Easily removes hard stains
Offers modern technologies like inverter motors
3. Godrej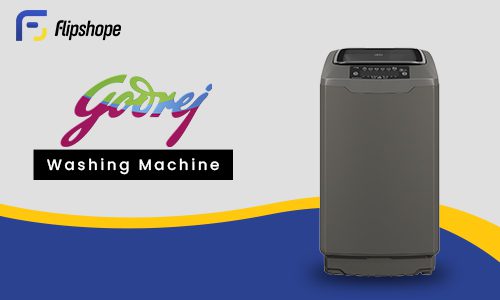 Are you wondering about buying a washing machine that offers a one-time investment with enduring performance? If this is the case, look no further than Godrej washing machines. It offers a variety of models within your budget and a good value for your money. Godrej washing machines are made to last, making them an excellent choice for a single investment. You can rely on this brand's machine to continue providing efficient and effective cleaning performance for years to come. Godrej prioritises customers' happiness by providing after-sales service and great assistance.
Budget-friendly options
Amazing after-sale service
Smart features like Auto restart, child lock, etc
2. Bosch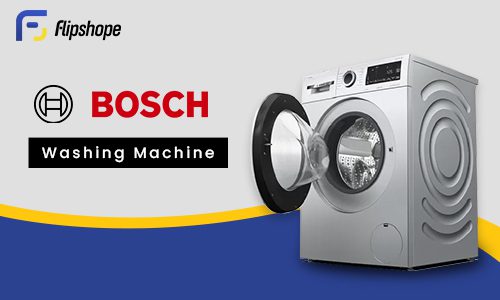 It is a premium brand that sells high-end washing machines with cutting-edge features like energy economy and silent operation. Give a genuine chance to the Bosch washing machine brand that cleans all the apparel gently without harming its fabric. It provides features like ActiveWater Plus, which smartly regulates water usage based on washing load size and fabric type, and EcoSilence Drive, which offers powerful and quiet performance. Bosch washing machines are a great alternative for people looking for energy-efficient options because many of them are Energy Star certified.
Removes all the allergens in your laundry
Works silently
Washes clothes gently
1. Amazon Basics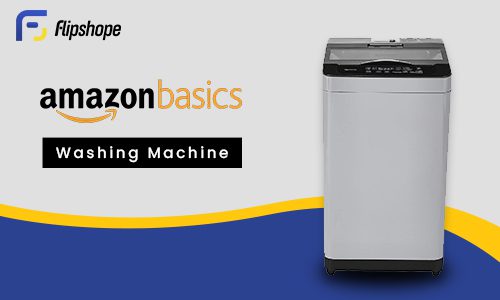 Several products are available, under the Amazon Basics, including washing machines. AmazonBasics prides itself on offering high-quality goods at competitive rates, and its washing machines are made for long-lasting use. Amazon Basics washing machine has features like many wash programs for various fabric kinds, adjustable water levels, and simple controls. Some models also come with extra features like options for a delayed start and fast wash. So it is worth considering Amazon Basics washing machine in your list.
Long-lasting
Easy to use
Affordable
Watch Out for the 10 Best Washing Machines in India!
Types of Washing Machines
There are only two types of washing machines:
Top-loading:
Drop the clothes into a top-load washing machine from the machine's top
Compared to front-load machines, they are usually more affordable and easy to load and unload
Top-loading machines are good for the ones who need to wash quickly because they feature a shorter wash cycle
An agitator in the drum's middle may be present in some top-load versions, which facilitates the washing process
Front-loading:
Put the clothes into a front-loading washer through the door on the front of the appliance
Compared to top-load machines, front-loaders use less water and are more energy-efficient
They have a longer wash cycle, but offer superior cleaning and softer fabric care
What do different settings and symbols mean?
1. Normal Wash: Use this for everyday clothing with average levels of dirt. The water temperature and wash cycle are standard.
2. Delicate wash: Use this option for soft textiles like silk and linen; it uses a gentle wash cycle and a slower spin speed to protect delicate clothing.
3. Quick Wash: Small loads of lightly soiled clothing should be washed using the Quick Wash option. It shortens the wash cycle time, making it perfect for whenever you need to wash clothes quickly.
4. Heavy Duty or Intensive Wash: Use the Heavy Duty or Intensive Wash setting on really dirty or discoloured clothes to get rid of stubborn stains.
5. Wool: Use the gentle cycle to wash the woollen clothes, which helps to protect soft fabrics.
6. Rinse and spin: Use the Rinse and Spin mode to rinse your laundry without any detergent added, and then spin the clothes dry.
7. Soak: Before starting the wash cycle, the clothes should be left to soak in water and detergent for an amount of time by using the soak setting. It helps in removing stubborn stains quickly.
8. Eco-Friendly or Energy-Saver: This setting is more economical and environmentally friendly because it consumes less water and energy.
9. Child Lock: This button denotes that the control panel is locked, guarding against children accidentally changing programs.
Washing Machine Buying Guide
It is essential to take decisions wisely while purchasing a washing machine since it is a long-term investment that will impact your everyday tasks. Listed below is a shopping guide for washing machines to assist you in making an informed decision:
Capacity: Consider the washing machine's capacity for your laundry power requirements. For joint families, you can choose a machine with a higher capacity; however, for single people or a nuclear family, a lesser capacity will be enough.
Type: Select a top-load or front-load washing machine, depending on your preference. Front-load machines offer superior energy and water efficiency, whereas top-load machines have quicker wash cycles.
Energy Efficiency: To save your electricity costs, look for washing machines with good energy efficiency ratings. Energy Star-rated is more effective and environmentally friendly.
Durability and Warranty: Consider the brand's reputation and the washing machine warranty. A longer warranty duration assures and makes you trust the product's quality.
Budget: Set a budget and also consider the function based on the needs that really matter to you.
Hope you are now aware of the best washing machine brand; choosing the best one has a direct impact on the convenience of household chores. So, if you are seeking the best washing machine that provides the best performance, you can consider the above-mentioned washing machine brands. Each brand offers unique features and high performance.
If you like this article (Best Washing Machine Brands in India ), please share your reviews with us below.
Connect with us on Facebook and Twitter or join our Telegram Channel. Download the Flipshope extension for the latest tricks and offers. For any queries, please WhatsApp us at 9999488008.