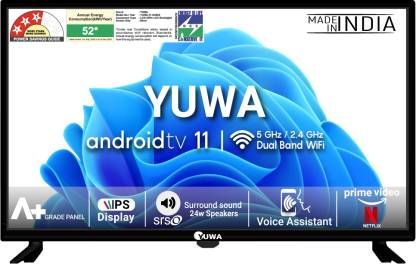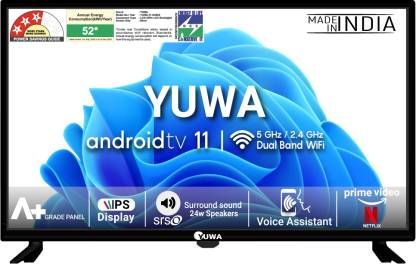 Yuwa Y-SNW 80 cm (32 inch) HD Ready LED Smart Android Based TV with Voice Assistant | 5000+ Apps & Games and 20+ Content Partners (Y-32 Smart)
Is this a good time to buy this product?
Waiting more for a price drop will be beneficial. Drop chances are more than 50%!
Yuwa Y-SNW 80 cm (32 inch) HD Ready LED Smart Android Based TV with Voice Assistant | 5000+ Apps & Games and 20+ Content Partners (Y-32 Smart)

- Price Change History
Above you can check 15 days, 45 days and 6month price history graph of Yuwa Y-SNW 80 cm (32 inch) HD Ready LED Smart Android Based TV with Voice Assistant | 5000+ Apps & Games and 20+ Content Partners (Y-32 Smart)