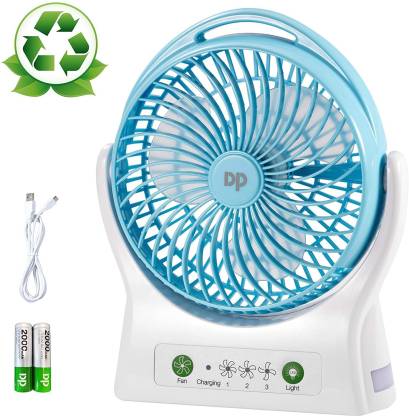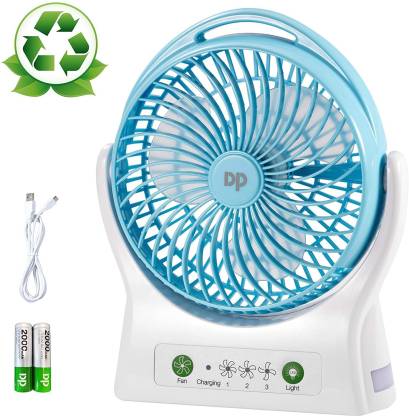 DP 7605 ABS USB Personal Battery Operated Desk Fan, 4000mAh Rechargeable Battery (Included), 3 Speeds, 330 Degree Rotation, Ultra Quiet Cooling Table Fan with Night Light for Home and Office 88 mm Silent Operation 3 Blade Table Fan (Blue, White, Pack of 1)
Is this a good time to buy this product?
Missing out would make you regret your decision. It hasn't been at this price ever before! A now or never offer!
DP 7605 ABS USB Personal Battery Operated Desk Fan, 4000mAh Rechargeable Battery (Included), 3 Speeds, 330 Degree Rotation, Ultra Quiet Cooling Table Fan with Night Light for Home and Office 88 mm Silent Operation 3 Blade Table Fan (Blue, White, Pack of 1)

- Price Change History
Above you can check 15 days, 45 days and 6month price history graph of DP 7605 ABS USB Personal Battery Operated Desk Fan, 4000mAh Rechargeable Battery (Included), 3 Speeds, 330 Degree Rotation, Ultra Quiet Cooling Table Fan with Night Light for Home and Office 88 mm Silent Operation 3 Blade Table Fan (Blue, White, Pack of 1)