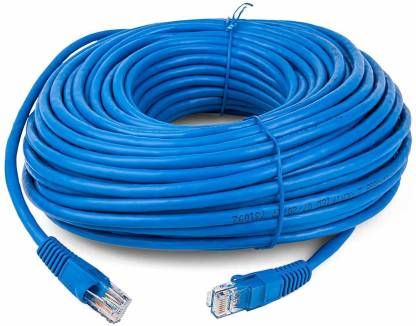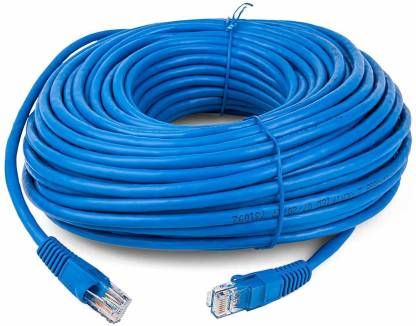 TERABYTE LAN Cable 15 m 15 METER Ethernet Cable CAT5/5E Network Cable Internet Cable RJ45 LAN Wire High Speed Patch Cable Computer Cord (Compatible with Laptop, PC, Router, Modem, Blue, One Cable)

Is this a good time to buy this product?
Don't buy this product now! It surely is gonna get cheaper!
TERABYTE LAN Cable 15 m 15 METER Ethernet Cable CAT5/5E Network Cable Internet Cable RJ45 LAN Wire High Speed Patch Cable Computer Cord (Compatible with Laptop, PC, Router, Modem, Blue, One Cable)

- Price Change History
Above you can check 15 days, 45 days and 6month price history graph of TERABYTE LAN Cable 15 m 15 METER Ethernet Cable CAT5/5E Network Cable Internet Cable RJ45 LAN Wire High Speed Patch Cable Computer Cord (Compatible with Laptop, PC, Router, Modem, Blue, One Cable)