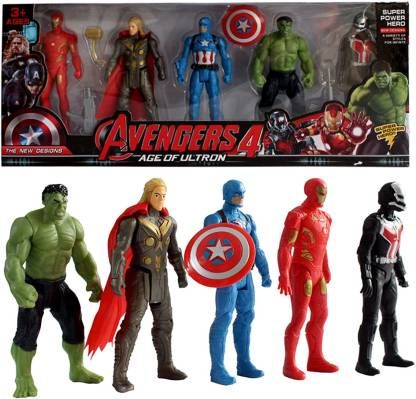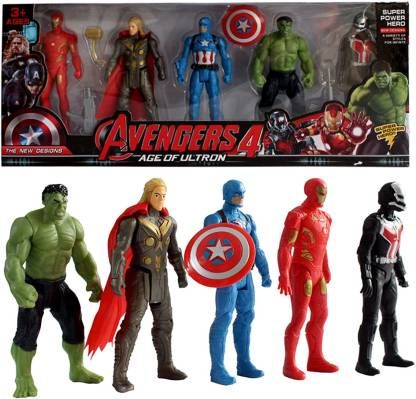 Toyporium Avenger Toy Set Super Hero Avenger Kids Toy Set of 5 Super Hero Action Figure for Boys Kids Children Best Gift for Birthday ( Multicolor) (Multicolor)

Is this a good time to buy this product?
Missing out would make you regret your decision. It hasn't been at this price ever before! A now or never offer!
Toyporium Avenger Toy Set Super Hero Avenger Kids Toy Set of 5 Super Hero Action Figure for Boys Kids Children Best Gift for Birthday ( Multicolor) (Multicolor)

- Price Change History
Above you can check 15 days, 45 days and 6month price history graph of Toyporium Avenger Toy Set Super Hero Avenger Kids Toy Set of 5 Super Hero Action Figure for Boys Kids Children Best Gift for Birthday ( Multicolor) (Multicolor)