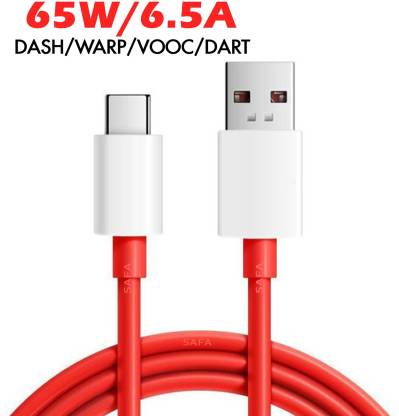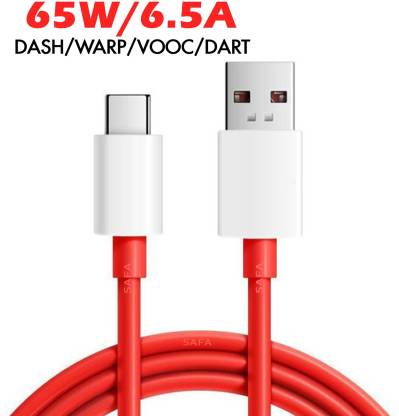 Safa USB Type C Cable 2 A 1 m 65W/6.5A SUPER FAST CHARGING FOR DASH, WARP, VOOC, DART, FLASH, TURBO, (Compatible with ONEPLUS, OPPO, REALME, NARZO, VIVO, IQOO, REDMI, POCO, MOTORLA, INFINIX, TECNO, Red&White)

Is this a good time to buy this product?
Don't buy this product now! It surely is gonna get cheaper!
Safa USB Type C Cable 2 A 1 m 65W/6.5A SUPER FAST CHARGING FOR DASH, WARP, VOOC, DART, FLASH, TURBO, (Compatible with ONEPLUS, OPPO, REALME, NARZO, VIVO, IQOO, REDMI, POCO, MOTORLA, INFINIX, TECNO, Red&White)

- Price Change History
Above you can check 15 days, 45 days and 6month price history graph of Safa USB Type C Cable 2 A 1 m 65W/6.5A SUPER FAST CHARGING FOR DASH, WARP, VOOC, DART, FLASH, TURBO, (Compatible with ONEPLUS, OPPO, REALME, NARZO, VIVO, IQOO, REDMI, POCO, MOTORLA, INFINIX, TECNO, Red&White)