Xiaomi is known for making unique product and now it's back with a new product called "Xiaomi 8H Milan Smart Electric Bed". It looks like Xiaomi will cover the product in every category by launching unique products back to back. Xiaomi Smart Electric Bed Price in India after translating 1,999 Yuan is INR 20,300. This electric bed is available through a crowdfunding platform. Recently, Xiaomi also launched Mi Air Purifier 3 which you can buy in India. This smart bed is also known as 8H Milan Smart Electric Bed. Read the complete post to check the full features and specifications of the Xiaomi Electric Bed.
According to Xiaomi, this Smart Electric Bed can offer a high level of quality sleep. Also, they are claiming that this bed controls provide comfort and relaxation. The bed is made up of glass fiber and alloy steel frame of high strength. That's why the whole electric bed can take load up to 1000kg.
Xiaomi 8H Milan Smart Bed Features
In the Xiaomi 8H Milan Electric Bed, tilting is available at desired angles in two places for better comfort. You can easily watch movies, read books and so on with complete comfort and relaxation on this electric bed. This bed is controllable with the help of buttons or voice commands.
Xiaomi Smart Electric Bed is fitting up with a high quality twin-motor mechanism which allows users to control both the lower and upper half of this smart bed. You will be able to adjust leg rise up to 30 degree and back is adjustable from 0 to 60 degrees. In this smart bed, you will also be getting five modes which include Flat, Reading, TV, Anti-Snore and Zero-Gravity mode.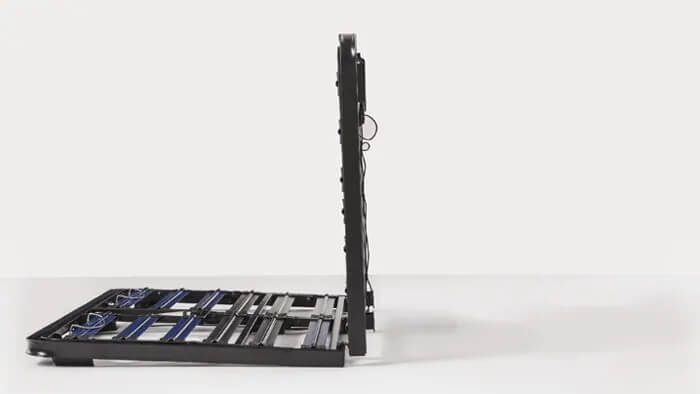 The water-resistant feature also presents in it. This smart electric bed can offer uninterrupted uses for 10 years according to the company. It's worth mentioning that this bed is using unique fabric with leather-like luster.
ALSO SEE: Xiaomi Smart Watch
Xiaomi Smart Electric Bed Price in India
The Xiaomi Electric Bed Price in India after converting 1,999 Yuan is Rs. 20,300 approximately and it will be available through Xiaomi's crowdfunding platform.
Xiaomi 8H Milan Smart Electric Bed Reviews
If you liked this article (Xiaomi Smart Electric Bed), then please share it with your friends and family. Subscribe to our push notification service for more updates regarding this post. Share your reviews and for any suggestion or query feel free to mention in the comment.
Connect with us on Facebook and Twitter. Thanks a lot for reading this article. Join our Telegram Channel for the latest tricks and offers.