The Xiaomi is ready to launch it's Mi Fitness Band 5 on 11th June 2020. The Mi Band 5 will offer you NFC worldwide for contact-less payments, and Mi Bands have only shipped in China. Near-Field Communication (NFC) is principally used for contactless payment, which might allow you to use Mi Band 5 instead of using your phone. Everyone do not like carrying their phone. Here in this post, we will share full Mi Band 5 specifications, features, launch date, and price in India.
Xiaomi Mi Band 5 specifications
The official Xiaomi Mi Band 5 shows the tracker. The Mi Band 5 will probably resemble Mi Band 4. Xiaomi has come up with a teaser of the Mi Band 5 showing it in four colors black, yellow, red, and green. Previous Mi Band 4 was available in 4 colors black, blue, maroon, and orange colors.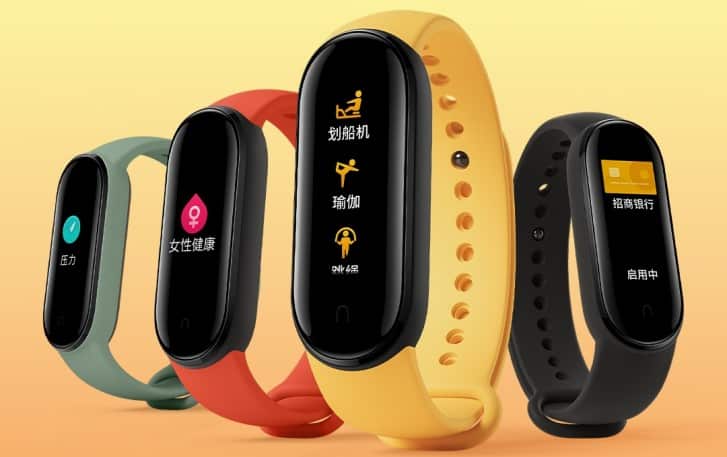 Design:
The revealed Mi Band 5 advertisement shows that its design hasn't changed when we compared it to the Mi Fitness Band 4. It contains a pill-shaped display with a bigger screen area. The Mi Band 5 can have a 1.2-inch display. The silicon strap is similar to the previous model.
Display:
The screen is up to 1.2 inches which is bigger than the 0.95-inch display of Mi Band 4. It is also designed to be more visible in sunlight. Further it uses a unique screen tech or has filters placed over the display. The Xiaomi Mi Band 5 will work as a foreign camera shutter for your camera.
ALSO SEE | Redmi 9 specifications and launch date in India
Features in Xiaomi Mi Band 5
1. GPS Tracking
One of the most features missing from previous Xiaomi Mi Bands is onboard GPS. If you would like to trace your runs on an existing Mi Band, you would like to attach to your phone. But it does not suit you if you would like to run without your phone.
The Xiaomi Mi Band 5 includes onboard GPS. So all you can figure out your runs. Also, you will get a fitness tracker.
2. Straps
You will get a lot of option to choose a wearable straps, as people always wish to choose different colors or materials that suit them well.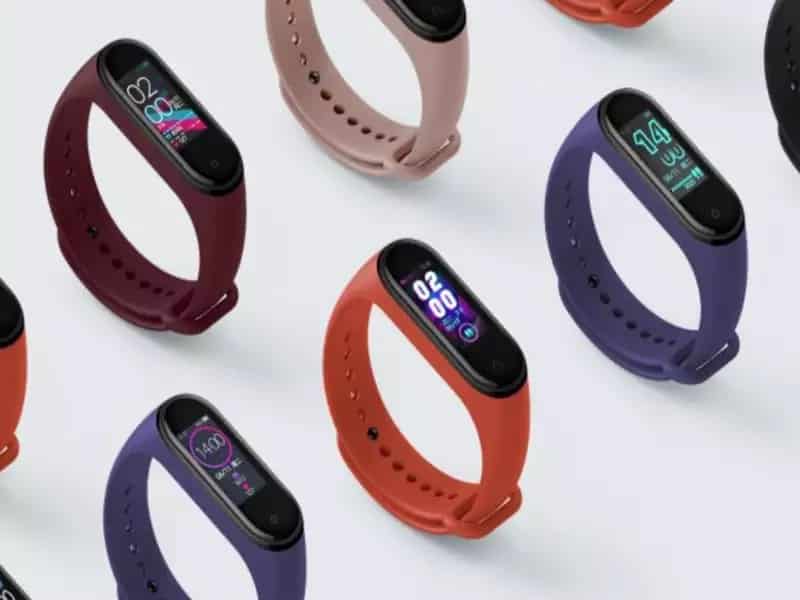 We can expect the Xiaomi Mi Band 5 launch with some different straps, in several colors. So you'll swap around your band when you're figuring out, or choose colors to match your outfit.
ALSO SEE | Realme X3 SuperZoom specifications and launch date in India
3. Multi tasking
The users would like to access the timer or stopwatches on your fitness tracker. So the users can set a selected lap or length.
On the Mi Band 4, you could not access other apps while you were tracking a workout, which limited the utilization cases for the device. If the Mi Band 5 can be user friendly with gym-related features, we'd wish to see app multi-tasking.
4. Automatic fitness track
These type of devices are good fitness tracker options because many of them can auto-sense once you start figuring out, and automatically start recording. The users cannot remember how many number of times we've done any exercise or begin the workout mode. So to search out, Fitness track is initiated for the users.
The Xiaomi Mi Band 5 has an elevated vital sign and rapid movement. It can recognize that the user had started exercising. It is not a significant mode, but it's particularly useful for the people who easily forget things.
5. Improved sleep track
An excellent perk to employing a Fitbit is that it can provide detailed sleep tracking information, including what quite sleep you had at certain times. This will be useful to help you get a higher night sleep.
The Xiaomi Mi Band 4 had sleep tracking that measured times, but with less accuracy. Since the dignity Band 5, a detailed competitor, comes with sleep feedback to assist improve your nights, the Mi Band 5 works with improved sleep tracking.
ALSO SEE |Realme Band features
Mi Band 5 Price in India

In terms of price, we do not know the cost. But we can use the Mi Band 4's price as reference. It can be around Rs.2499/- in India. With the device's closest competition, we could see the Xiaomi Mi Band 5 can start with low cost. The Mi Band 5 price may be a touch higher based on its features.
If you like this post (Xiaomi Mi Band 5 specifications & features), then leave a comment below this post. We are always ready to help you in case of problems you are facing. Also, don't forget to share it with your friends. For the latest updates, bookmark our website and keep visiting us.