As festive season like Flipkart, Amazon and Snapdeal, mobile companies like Xiaomi India are directly giving offers on their products for Diwali Festival on their website and app to get mobile app downloads. To attract more customers, Xiaomi has announced a sale named as 'Diwali with Mi'.Among all offers Rs 1 sale offer is most lucrative to costumer. Here comes faking Rs 1 trick of MI with proof:
1. Enter the code below in Console (press F12 to open in Mozilla and chrome on desktop)
document.getElementsByClassName("btn-status-e")[0].style.display = "block";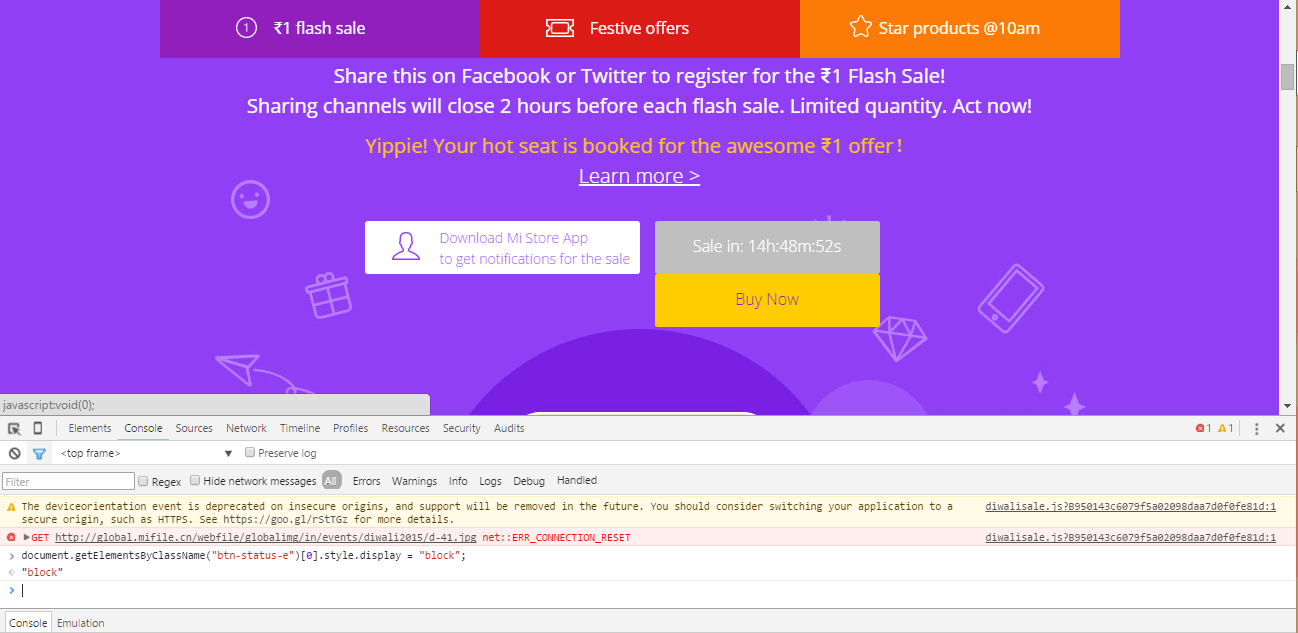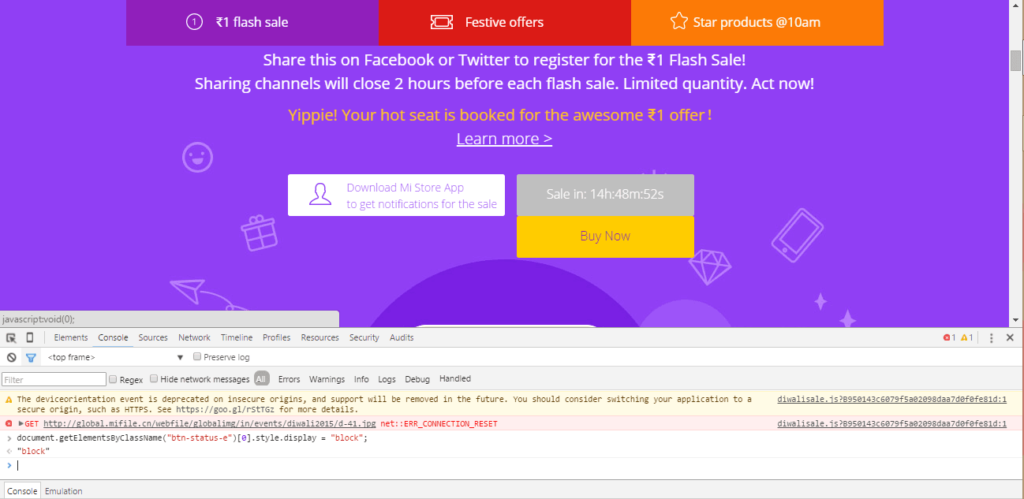 2. You will see the BUY NOW button as shown in picture. Just click on that you will see a picture with message
You are in line…

There are too many people rushing in at the moment, please stay with us.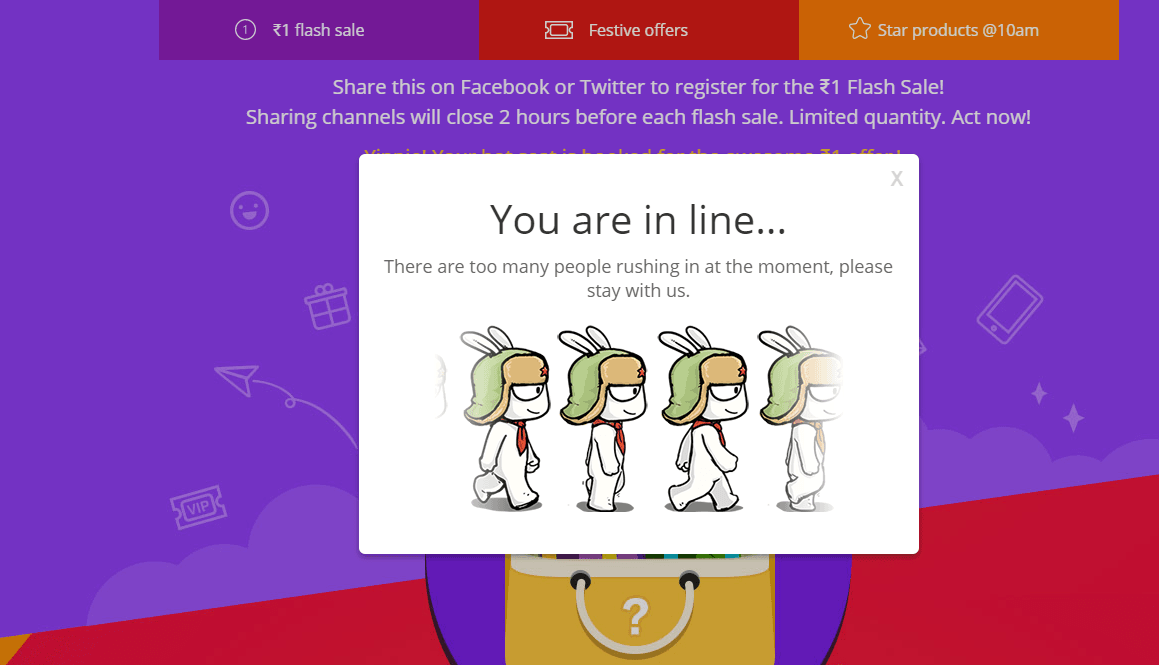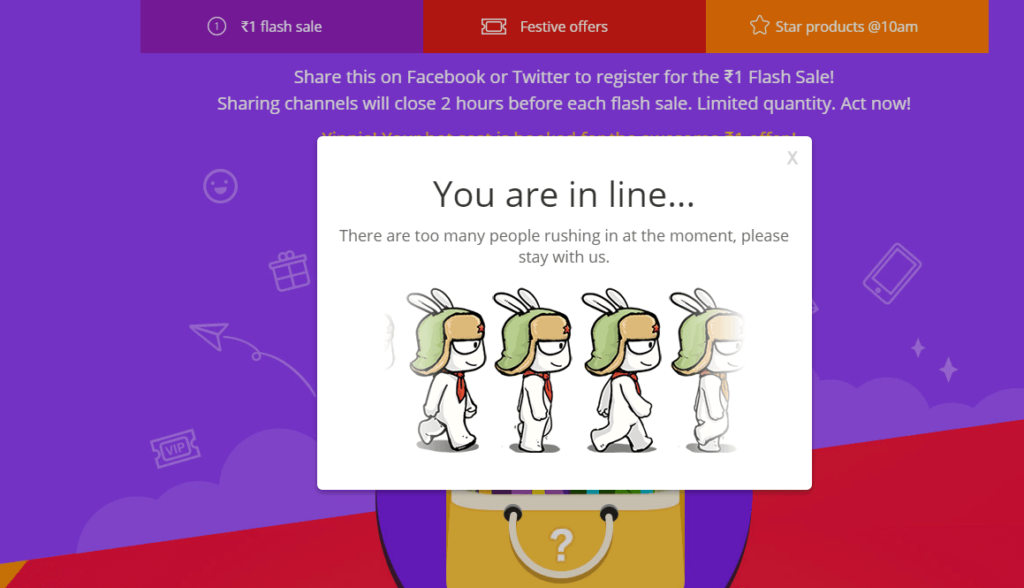 Which is the same picture you see at the time of sale. And after some time it will show an error message that "We are sorry to tell you this item is sold out."
Alternatively you can directly like the below code and check
$(".btn-status-e").click()
Related Article: Lenovo Vibe P1m auto buy trick in flash sale
here comes the technical part:
We tried to grab a product using a Script (See at the end) in 2 different tabs which will click on the buy now button in every 0.2 second starting from 6 PM and 1 Second after 6 PM. respectively and on another window I tried to click on it manually.
As you can see in the video, the same popup appeared and after a few second I showed the same message "We are sorry to tell you this item is sold out".
When we tried to look into deep of it we find the JavaScript with url "http://static01.global.mifile.cn/js/in/xm.base.js?1410358148" which contains the same message and this is the only message it contains. There is no message for successful addition of product in cart.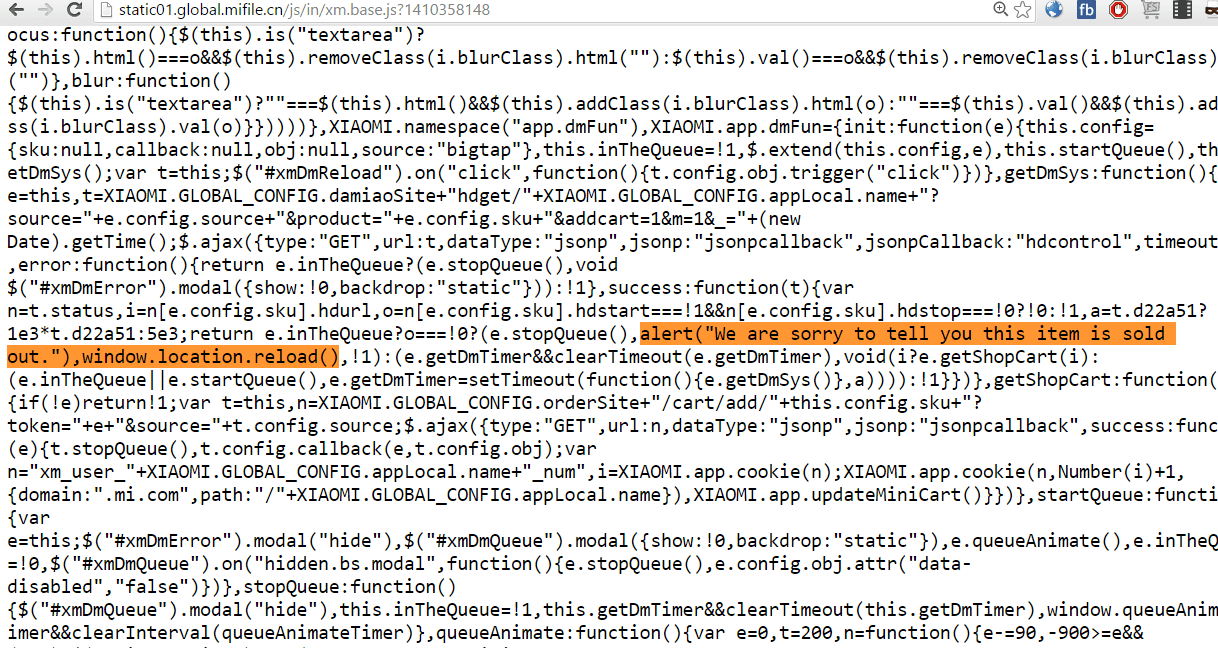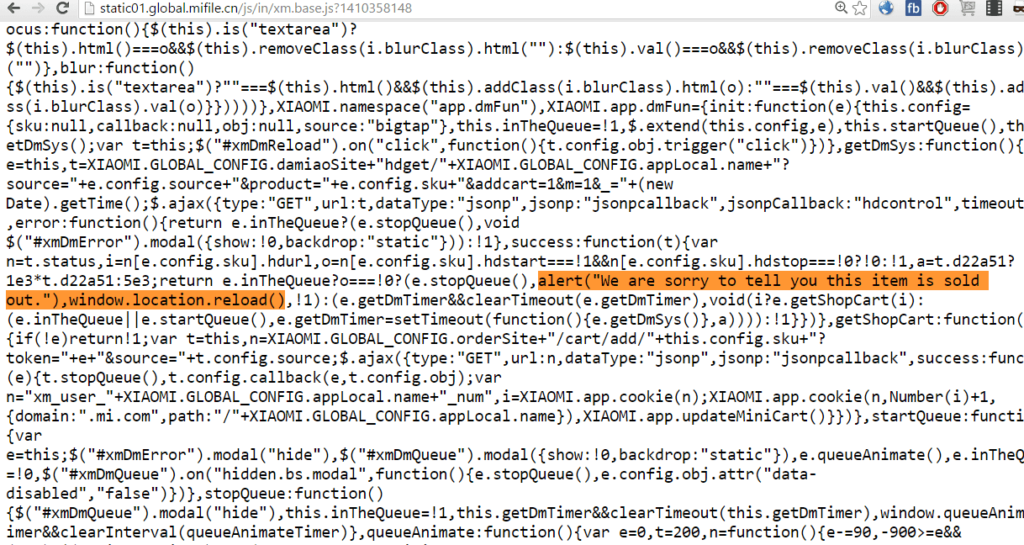 These are techniques use by giant mobile company like MI to fool people and get app download. It was totally unexpected from mobile company like MI. Write your opinion in comment box below.
Auto buy Code:
function autobuy() {
if (new Date()
.getTime() > new Date("Tue Nov 03 2015 18:00:00 GMT+0530 (India Standard Time)")
.getTime()) document.getElementsByClassName("btn-status-e")[0].click();
else setTimeout(function () {
autobuy()
}, 200)
}
autobuy();