Yes, you heard that right Windows 10 is now on 300 Million Active devices. Windows 10 was released on 29th July 2015. It hasn't even completed 1 year and Windows 10 has achieved 300 million Milestone.
Additional Achievements of Windows 10 –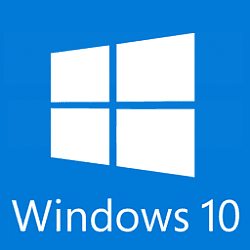 63 billion minutes were spent on the Morder Windows 10 browser i.e. Microsoft Edge in March alone.
Cortana answered 6 bllioin questions since launch of Windows 10.
Windows 10 users are spending 9 billion hours on playing games on Windows 10.
Inbuilt Apps are also seeing growth in monthy active users. For example, 144 million people used Photos App on Windows 10.
New and New Universal Windows Apps are coming on Windows 10 which is very good.
Windows 10 had few bugs but they all were removed by Microsoft after updating Windows 10. If you haven't yet upgraded to Windows 10, then this the right time to upgrade as later on you may not be able to update your PC.
Windows 10 is the most loved operating system in its segment. Windows 10 will lead your machine to be more personal and more productive.