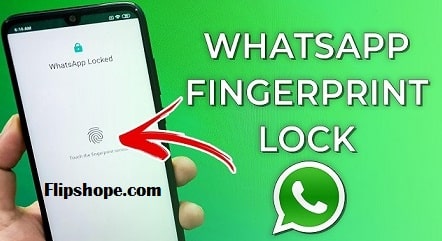 Do you want to apply WhatsApp fingerprint lock in your mobile without downloading any external application?
Sometimes kids/children/friends/wife/husband open your Whatsapp but there are some official files or personal files that you don't what to show anybody. In such a situation it becomes a very awkward situation to deal with. In such, a situation you need to lock your mobile but for this you have to download External apps to lock your Whatsapp or you have to password your mobile and unlock it again and again. Just because of Whatsapp you have to password your mobile, this doesn't make sense. In such a situation you need to lock only your Whatsapp. So Now, Whatsapp has launched a new feature of unlocking it with the figure print lock method. Let's discuss how to app Whatsapp fingerprint lock.
Why you should not download an external application to lock your Whatsapp?
Sometimes, we make a mistake by downloading an external application in our WhatsApp. In such, a situation the external application provider asks us some basic permission and we simply allow them and thinks that these permissions might be necessary to lock your Whatsapp. But these permissions can allow those applications to theft your personal or confidential data. And these details can be theft and store in their database. So now onwards you need not to download any external application to lock-unlock your WhatsApp. You can simply set these settings in your Whatsapp yourself. Let's see how to configure these settings.
Required hardware in your smartphone to use this feature
To configure this feature in your smartphone it should have basic hardware. Your smartphone must have a fingerprint scanner. It can have a physical or In-Display Fingerprint Scanner. See top Upcoming Smartphones that support fingerprint scanner.
How to Configure settings to apply Fingrtprint lock to your Whatsapp?
To apply fingerprint lock to your Whatsapp you need to apply these following steps:
first of all Uninstall all those applications which you are using to lock your Whatsapp till now. Even if it is a Mi/Realme/Samsung/other mobile's internal feature, turn it off!
Open your Whatsapp
Open options from three verticle dots top right corner.
Select settings from the options.
Select account settings from the given options.
Now, select the Privacy option.
Here you will see Fingerprint lock.
Select it and put your figures on the fingerprint scanner of your smartphone.
Now, your settings are configured and all set to use the Whatsapp fingerprint lock-unlock feature. Whatsapp trick to send messages to more than 5 members at a time?
If you like this post, then leave a comment below this post. We are always ready to help you in case of problems you are facing. Also, don't forget to share it with your friends. For the latest updates, bookmark our website and keep visiting us. You can join us on Facebook for regular updates. To get Auto-apply of coupons and regular realtime Price graph alert from Flipkart, Amazon and other 130+ sites download Flipshope Extension now.