Vape pens are a lightning-fast growing phenomenon in our culture. They are gaining tremendous popularity with young people for a multitude of reasons. In short, a vaporizer pen or vape pen (a type of e-cigarette) is a nifty little device ranging in size from a standard pen to a large cigar that one can use to inhale heated propylene glycol or vegetable glycerin (the main ingredients in the E-liquid) and blow out the vapor. So here in this post, Vape Pen For Sale Details we will discuss various details of Vapes Pen and also the flash sale tricks for the phone.
What is an E-liquid? What is atomizer? Which Vape Pen is best?
Let's Discuss it!
Here's a brief rundown of a standard vaporizer. It has three components:
A liquid cartridge called E-liquid used to produce the vapor. It is often flavored and can contain nicotine (lots of nicotine).
A heating element is known as the atomizer.
A rechargeable battery to power the atomizer.
Top Vape Pen For Sale
1. Smok Nord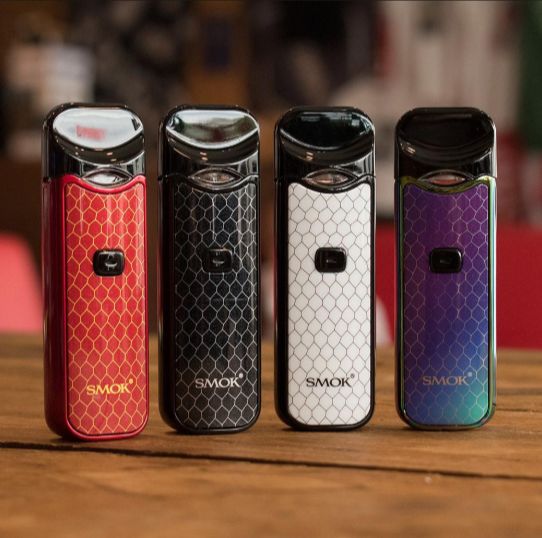 The SMOK Nord Vape Kit is a popular, refillable, pod-based device from top vape manufacturer, SMOK. The SMOK Nord pod system is an easy-to-use pod system that works well with a wide range of e-Juice. The Nord Pod uses different coils that allow you to use the device as a sub-ohm vape, or as an MTL (mouth-to-lung) vape. It's long-lasting 1100mAh battery also will get you through a full day of vaping on a single charge.
The Nord Kit includes:
Single SMOK Nord Battery
1 0.6 ohm Mesh Coil
1 1.4 ohms Regular Coil
2. Smok Resa Stick

The SMOK Stick Prince Kit is an easy to use tube mod by the top manufacturer, SMOK. This mod kit by SMOK utilizes a 3000 mAh battery for extended battery life, and the TFV12 Prince tank that features a huge 8mL e-Juice capacity and tremendous flavor. If you are looking for a high-end, easy-to-use tube mod, look no further than the SMOK Stick Prince Kit. This kit does not allow you to change wattage, so all you have to do is fill your tank and vape away.
The SMOK Stick Prince Vape Kit includes:
1 SMOK Stick Prince Battery (3000 mAh)
1 SMOK TFV12 Prince Tank
2 SMOK Prince V12 Replacement Coils (M4 0.17 ohms)
1 Micro USB Charging Cable
3. Joyetech eGo One

This eGo style vape mod comes with an internal 2300 mAh battery and provides tons of vaping power! The eGo One Mega battery has two different vaping modes: Direct Output mode and Constant Voltage Output mode. The Direct Output mode acts like a mechanical mod with unregulated vaping power and allows vapers to fire coils with resistances between 0.15 -.5 ohms. If you prefer a constant voltage that relies on your devices battery power, use the Constant Voltage Output mode.
The Mega V2 Vape Tank is a bottom-fill tank that holds up to 4mL of e Juice and utilizes CL Pure Cotton Head coils available in 0.5 ohms and 1.0 ohms. The 0.5-ohm coil is recommended for a direct to lung hit, while the 1.0-ohm coil provides a mouth to lung hit. The Mega V2 Tank also features an adjustable airflow ring along the bottom of the tank which allows vapers to loosen to tighten the airflow.
eGo One Mega kit includes:
1 eGo One Mega V2 Battery
1 eGo One Mega V2 Atomizer
2 eGo One CL Coils (0.5 and 1.0 ohms)
2 mouthpieces
1 USB cable
See Price
Vape Pen Reviews
https://www.youtube.com/watch?v=mYtCs_UZEUw
⇒ If you liked this article (Vape Pen For Sale), then please share it with your friends. Subscribe to our push notification service for more updates regarding Vape Pen For Sale. For any suggestion or query feel free to comment. Connect with us on Facebook and Twitter.