Here comes the another awesome mobile with an awesome deal, previously we have seen Freedom 251 which is priced at 251 INR but no one never heard about that mobile later. Now ChampOne C1 4G Smartphone which is priced at 501 INR only, where the actual device price is 8000 INR but they are giving giving away first 1000 mobiles at 501 rs. So this mobile is more or like a Flash sale product. If you know anything about Flipshope, then you should definitely understand that we are providing trick to buy ChampOne C1 Flash sale. Here are the each and every detail with the registration and booking process.
Click Here : Registrations are open now Click here to Register
First you need to install Flipshope Auto-Buy Chrome extension, then only you can participate in the sale.


Flash Sale Helper, Price Graph, Auto-apply Coupons, Compare, Auto buy, Coupons and Deals on Flipkart, Amazon, Jabong, Snapdeal and 80+ shopping sites

Then visit the sale page from here, and register for the sale
The sale scheduled to go live on September 2nd, so you have to register before sale date. But now they postponed
After registering check your entry on flipshope extension icon.
That will confirm the registration from our side, as soon as the sale start you can see our pop-up on the sale page.
This means everything is set, just sit back and relax our extension will automatically add the product to cart.
Related : Champone C1 specifications and Price Details from here
REGISTRATIONS ARE OPEN Click Here : Champone C1 Registration
Click here: For the Step by Step Flipshope Flash Sale Auto-Buy Buying Script
Flipshope extension will work 100% on every flash sale, if the sale is real then you will surely get the mobile. Our extension holds 4,5 rating on chrome store with 37k users. So you must install this extension for flash sales. This is the perfect trick to buy ChampOne C1 flash sale
Get next Champone C1 Flash Sale Date Notification :
Champone C1 Flash Sale is now back this will happen on November 21st and all the previous registrations have been cancelled and now people need to register again. So be ready with Flipshope extension on November 21st 5PM.
Champone C1 Flash Sale Website and Sale Information:
The official champone C1 website which can be accessed from here, is a new one. The launched on August 22nd at that time they announced Campone C1 Sale. Apart from this mobile Champone C1 website are offering Tablet's, Watches and Cleaner app like that much more. But none of those products aren't ready to ship yet. Champone C1 website opened the registration on August 22nd, the registration process was working till day before yesterday but now they are facing few problems. Now it is opened as you can see Flipshope extension is already started working on the registration page.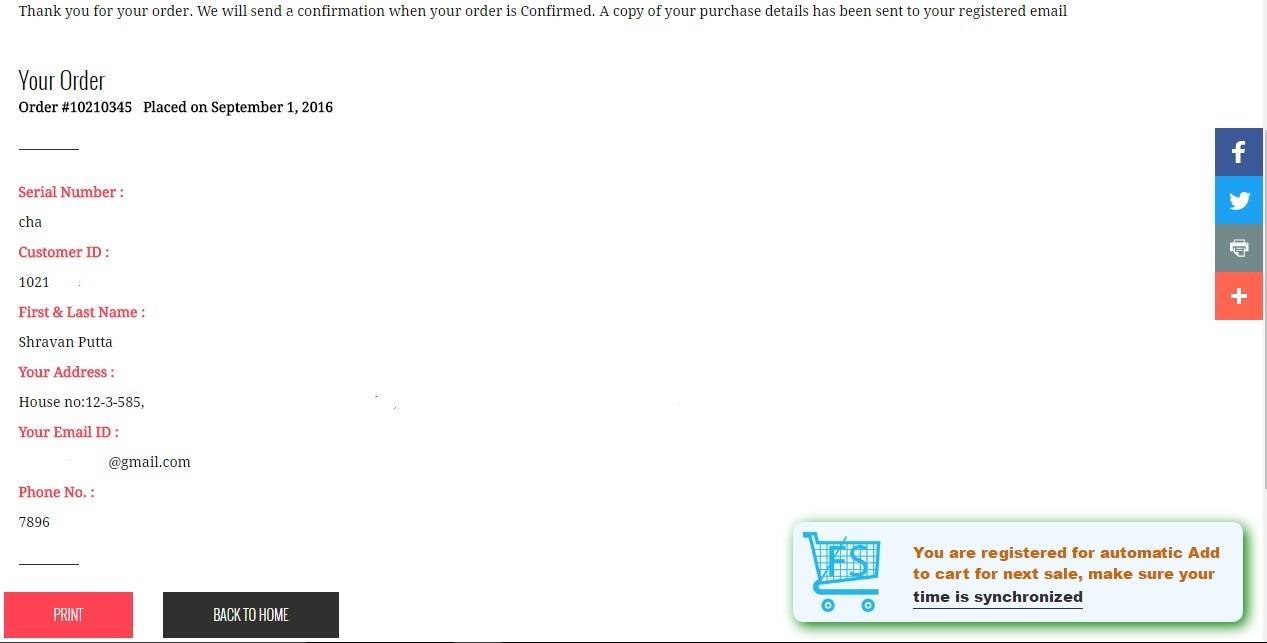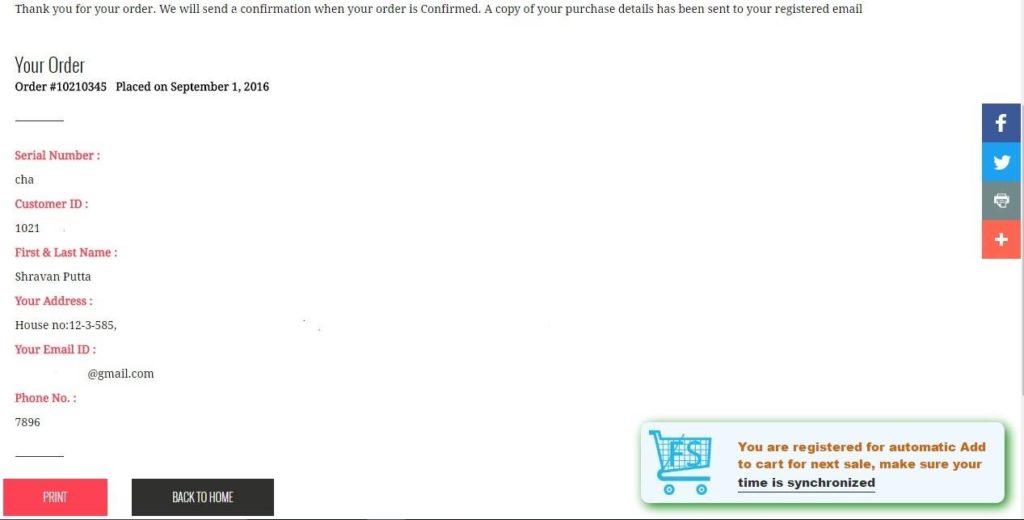 At the moment the registration process is on open, only one more day left for the Champone C1 flash sale. Main question is Champone C1 mobile Sale time only few people noticed this although Champone C1 sale day has been announced as September 2nd but the Champone C1 sale is now postponed. We will update this article with every info and we are glad to announce that our extension will remain work from the midnight so you must install this one incase if you didn't wanna miss the sale.
UPDATE: Champone C1 Sale is Postponed
How To buy Champone C1 Flash Sale:
It's been more than one month since the Champone C1 registrations opened, but still we don't have any idea about this site. It looks like they might do the same like Freedom 251 because they aren't accepting payments, they made this champone c1 flash sale available only through cash on delivery. That means it might take so much time to deliver, anyway all things aside if you want to know how to buy champone c1 flash sale in 5 simple steps then read this.
As mentioned earlier we at Flipshope Providing auto-buy script on every flash sale. Our most known flash sales are redmi 3s prime and redmi note 3 where we sold more than 50k mobiles. So we are all set for this how to buy champone C1 Flash Sale. Here I am giving 5 simple steps on how to buy champone c1 from flash sale.
Steps To Buy Champone C1 Flash Sale:
First you must install Flipshope Chrome Extension
After installing the extension check your entry on extension icon
Then you can visit sale page to confirm your registration
Now you can visit product page on sale time
Flipshope will automatically add the product to cart.
This is how you can buy champone c1 flash sale, just follow above steps. You must install flipshope chrome extension to participate in this flash sale. Without extension you won't get the product. Becuase extension click is 100 times faster than normal human click. So don't try on your own, you must use some scripts to buy champone c1 flash sale.
ChampOne C1 4G Smartphone Specifications and Price:
Display
5″ IPS LCD (1280 x 720 pixels)
Processor
MediaTek MT6580 (Quad core 1.3 GHz)
OS
Android
RAM
2 GB
Camera
Rear – 8 MP
Front – 5 MP
Memory
Internal – 16 GB
External – Expandable up to 64 GB (microSD)
ChampOne C1 4G Smartphone Flash Sale Price is Rs.501

ChampOne C1 4G Smartphone Sale Price is Rs. 8000
Related : Champone C1 specifications and Price Details
Here is the Proof of our Previous Flash Sales:
Stay Tunes for more updates champone c1 : http://flipshope.com/blog/
Related Posts: