Have you ever wondered what will be the best mobiles upto 7000 INR, here we made a list of top 10 best budget smartphones under 7000. Check it…
Moto E 4G
Moto E 4G complies to all features that one would want in a smartphone of 7K.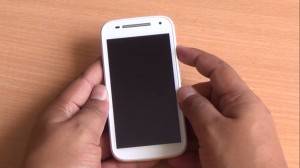 It uses quad core Qualcomm Snapdragon 410 SoC. The rear camera is of 5 mega pixels and includes auto focus. The build of the mobile is strong and the display is bright and sharp. Android Lollipop adds additional elegance to the usage of mobile. The UI is smooth to use and adds features like Moto Display and Quick Capture.
Buy it from : Amazon – Flipkart
Microsoft Lumia 630
Lumia 630 is the must buy smartphone for any user who is not interested in Android. The mobile runs on Windows 8.1 OS which is user friendly, simple and fast. The library of Windows 8.1 is not as enormous as Android and hence can be recommended to novice smartphone users. Lumia's design, build, strength and battery power are the key features.
Buy this from : Amazon – Flipkart
Coolpad Note 3 Lite (Mobiles upto 7000)
Coolpad Note 3 Lite is a handy and reasonably priced variant of the Coolpad Note 3 with all the advanced features. The mobile is powered by quad-core MediaTek MT6735 SoC clocked at 1.3GHz with 3GB of RAM. The display is of 5 inch and 720p resolution. The built in storage of 16 GB can be expanded upto 32 GB. The mobile runs on 2500 mAh battery. The camera is one of the best features of Coolpad Note 3 Lite. The rear camera is of 13 MP and front camera is of 5 MP.
Buy this from : Amazon – Flipkart
Xiaomi Redmi 2
Xiaomi's new release Redmi 2 takes the lead over its predecessor, Redmi 1 in its features and values for money. The mobile weighs lighter, more ergonomic and has improved specifications. The back panel is given a matt-ish finish. The screen looks the same with a 4.7 inch display and the mobile runs on MIUI 6 which provides an elegant design. If needed, users can root the phone and install Android OS.
Buy this from : Amazon – Flipkart
Lenovo A6000
Lenovo A6000 is worthy of the 7K one would spend on a new smartphone. The mobile is powered by 64 bit quad core Qualcomm Snapdragon 410 SoC. The build is good and the mobile supports 4G. The 8 MP camera adds to the beauty of the phone. This makes Lenovo A6000 a strong competitor among its rivalries. The display measures 5 inches and has a resolution of 720p which could be still better.
Buy this from : Amazon – Flipkart
Yu Yuphoria
Yuphoria is the second smartphone launched by Yu Televentures which is a Micromax subsidiary. The mobile offers all the specifications that one would look for in a smartphone worth Rs.7000. It runs on Qualcomm Snapdragon 410 SoC and 2 GB RAM. It also gives 16 GB internal storage. The rear camera is of 8 MP and the front camera is of 5 MP with angle lens. The metallic build of the smartphone makes it more classy and elegant.
Buy this from : Amazon – Flipkart
Meizu M2
Meizu M2, similar to Meizu M2 Note is designed with a display of 5 inch and 720p resolution. It is powered by a quad-core MediaTek SoC with 2GB of RAM. The inbuilt storage of 16 GB can be expanded to 128 GB with a micro SD card. The rear camera is of 13MP and front camera is of 5MP.
Buy this from : Amazon – Flipkart
Acer Liquid Z530
Acer Liquid Z530 is Acer's best phone for the budget of 7k. The design and build of Liquid Z530 is similar to Meizu M2. It runs on quad-core MediaTek SoC like the M2. The pros of Acer Liquid Z530 over M2 are the battery life and display. The 8 MP rear camera makes Liquid Z530 a less popular than the 13 MP rear camera of M2.
Buy this from : Amazon – Flipkart
Yu Yunique
Yu Yunique of Yu Mobiles is the best smartphone if you are looking for something under 5K. It runs on the same Qualcomm Snapdragon 410 SoC like Yuphoria with 1 GB of RAM and 8 GB inbuilt storage. The rear camera comes with 8 MP along with LED Flash and can take decent pictures.
Buy this from : Amazon – Flipkart
Xiaomi Redmi 2 Prime
Redmi 2 Prime overtakes Redmi 2 with better specifications but at the same price. It runs on the same Qualcomm Snapdragon 410 SoC, 8 MP rear camera and 2 MP front camera like the Redmi 2. To make Redmi 2 Prime superior over Redmi 2, Xiaomi has doubled the RAM to 2 GB and the storage to 16 GB.
Buy this from : Amazon – Flipkart