There are many applications for online payments. UPI is a process in electronic funds transfer organized by National Payments Corporation of India (NPCI). Unified Payments Interface is a payment machine by way of National Payments Corporation of India for making inter-financial transactions. Based on the usage there are Top 5 UPI Applications. It merges several banking features, fund routing, and service provider payments. It also supports the peer-to-peer gather request scheduled and paid with requirement and convenience. The Top 5 UPI applications are shown below.
Benefits of UPI Payment Applications
The users can pay online and avail their goods and required essentials. These apps can be downloaded easily if a user has a smartphone and a bank account. These apps reduce the burden and takes less time for any payment. Among these apps there are top 5 apps that the users use frequently. These apps are popular and helps in easy payments anytime anywhere.
Top 5 UPI Payment Applications
1. Amazon Pay UPI App
Amazon Pay is an online payment service introduced by Amazon. It uses the consumers of Amazon. Further the users can pay with their Amazon accounts on external merchant websites. Amazon Pay changed many features in its evolution to improve the online payments for Amazon customers on external websites. As of January 2019, the countries which use Amazon Pay are Austria, Belgium, Germany, Denmark, Spain, France. The other countries are Hungary, Republic of Ireland, India, Italy, Japan, Netherlands, Portugal, Sweden, United Kingdom, and the United States.
Amazon Pay is essential for purchasing goods and services from website. The payment options are in the Amazon account which involve a credit card or a direct bank account.
Amazon Pay Express is a payments service for e-commerce services on websites. It uses a Java button code generator to create a button that the users can copy and paste onto a website. It is best for merchants who sell a small number of products and a single item in each order, such as a digital download.
Also See | Amazon Upcoming Sale Dates
How to use Amazon Pay UPI Application
Individuals who have an Amazon account, should not register separately for Amazon Pay. They can use their existing details and payment information. If any individual does not have an Amazon account, then he/she has to create an account to use the Amazon Pay services.
The procedure for Payments using Amazon Pay UPI

Click on Amazon Pay option under payment method on most of the websites.
Login to Amazon account by entering your details.
Choose an appropriate payment method as per your requirement. Enter the PIN and further with the payment.
Also Read | Trick to transfer Amazon Pay Balance to Bank Account
The maximum amount a user can add in a single transaction for Gifts & Cards is Rs 10,000. An individual can use a single account and make payments. It is an easy and convenient payment method. It will allow safe online payment. Amazon Pay will deliver their products and services fast for the individuals who made payments.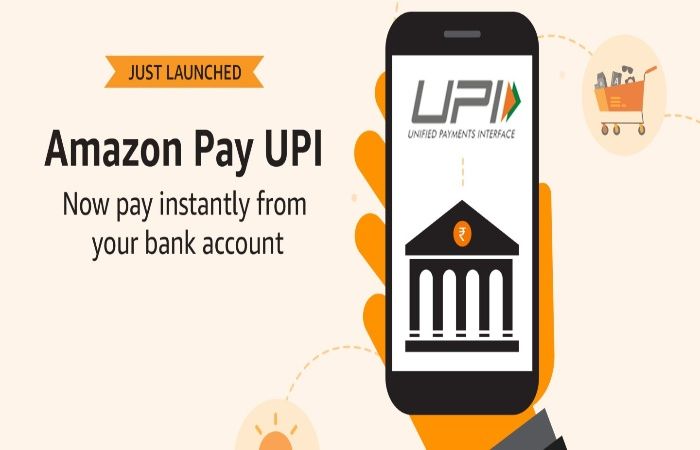 2. PhonePe UPI App
PhonePe is one of the top five UPI applications in India. It is a very popular and useful application in the modern digitalized world. The app is named after FinTech company, the headquarters located at Bangalore, India. It was found in December 2015.
Also Read | How to withdraw money from ATM without card
Benefits of PhonePe App
Mobile recharge: By using this app, a user can recharge his/her mobile phone easily. They need to mention their amount, phone number and the appropriate mobile operator's name. The users don't have to add money into your wallet for the recharge. But, they can make payments from their bank account using their mobile number, which is the same as registered in the bank.
Travel related: PhonePe is very useful to book rail, air, bus tickets online or metro train ticket recharges. The user also can book bus tickets, train tickets using this app. There are great offers and certain discounts too.
Pay bills: Pay gas cylinder bills through this app. PhonePe accepts all types of bills payments. The users mostly pay for electricity bills using this app.
Transfer money: This app can be useful for transfering money to friends or relatives. It provides an online payment system with reference to Unified Payments Interface. The users use PhonePe app to send and receive money instantly by a VPA, Virtual Payment Address.
Link bank account: The individuals cannot carry their bank debit and credit cards everywhere. So they can directly link their bank account to their PhonePe account.
Get discount at leading merchants: The users can pay using PhonePe wallet for Reliance trends, Big basket, Grofers and other leading partners of PhonePe.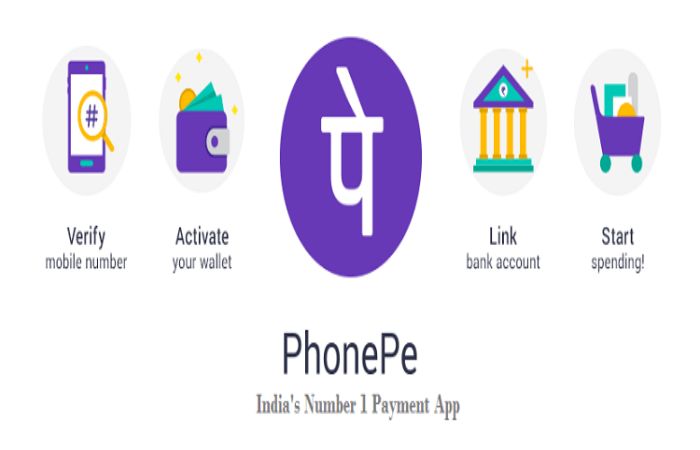 3. Google Pay UPI App
Google Pay is one of the Top 5 UPI Applications. In 2018, Google re-designed and rebranded its mobile and online payments. It introduced its new app Google Pay/GPay umbrella. It is the company's own alternative to Apple Pay.
One can use it for online payments, app purchases, contactless payments in stores and even for money transfer.
Also Read | How to use Paytm Cash at Home Facility
How to start using Google Pay App
Search the Google Pay app in Google Playstore on your phone. It's inbuilt on most Android phones, but the individuals can also download it from Google Play store.
Open the Google Pay app. Add a credit or debit card in cards column.
If any user uses this app for the first time, then follow these steps:
Tap get started.
Select a payment method.
Take a photo of the card or enter the necessary information. Google will then verify you via SMS or an email authentication.
Unlock the phone and use Google Pay at a contactless payment terminal.
When Google first introduced Google Pay, it clarified that the app would be able to pay for goods by unlocking the Android phone. This also enables Google Pay to make use of the user's transaction when the user places it near a merchant's contactless terminal.
How to purchase from stores with Google Pay
Also Search the Google Pay symbol or contactless payment symbol at the terminal near checkout.
Unlock the phone or launch Google Pay on your mobile.
Keep the phone over the terminal. Wait until we spot a checkmark or hear the beep which confirms the transaction.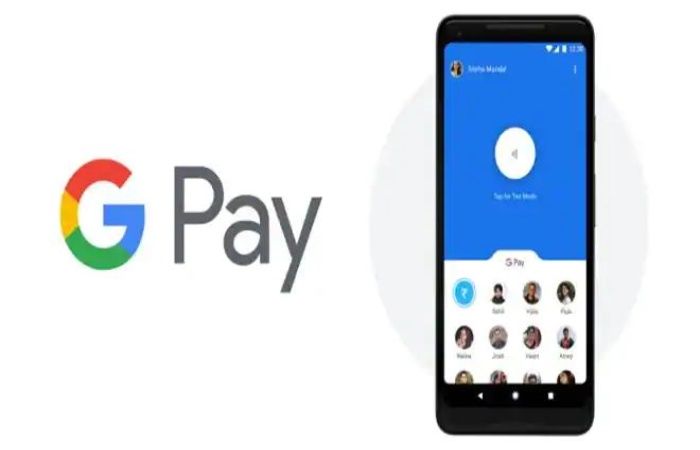 4. BHIM UPI App
The BHIM app is one of the Top 5 UPI Applications. The app operates through two incentive schemes to encourage both merchant and individuals. They can use this app for their transactions.The BHIM app is also present both on iOS and Android platforms.
Also Read | How to earn money using social media
Benefits of BHIM
Cashless Payments Using Biometric Details: Developed by NPCI (National Payment Corporation of India), BHIM is a biometric payment app from which the users can make payments using their Aadhaar card details from their bank account. So if any merchant uses the BHIM app and has a fingerprint scanner then a customer can pay easily after scanning his/her fingerprint. This realizes the identity with the Aadhaar database. After a successful identification, the entered amount will be debited from customer's account and credited to member's account.
No Internet or Smartphone: The users can use BHIM app to make payments without internet connection. Also the individuals have to dial *99# from any phone, follow the instructions, and choose the correct option from the menu. The individuals can choose to send money, check their transaction history or balance.
Referral Bonus: An existing user can earn rewards by inviting his/her friends to the BHIM platform. After the completion of 3 successful transactions of total Rs.50, the referrer is benefited Rs.10 for each successful referral and the new users is benefited Rs.25 for joining. Both referrer and referee is communicated about this in the app.
Single app: BHIM users may not download multiple apps. This app serves as a single window for all your bank accounts. However, one bank account will be active at one time. The users can easily switch between the accounts.
Transaction limitations: The maximum limit for each transaction is Rs.10,000 and the maximum limit is Rs. 20,000 per day. Also, the limit of transactions per account per bank is 20. The users can also block unknown and illegal payment requests.
QR Code: For easy payments, the users can also browse QR codes with the BHIM payments and make quick payments.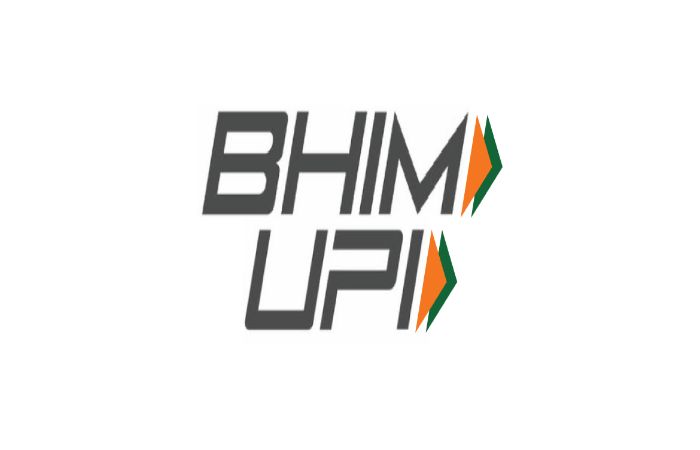 5. BharatPe UPI App
BharatPe is one of the top five UPI applications in India. It is an Indian payments organization setup for offline stores and businesses. The organization priorities the traders to accept UPI payments free of charge through BharatPe QR. The merchants can sign-up immediately and obtain the funds right now in their bank account.
BharatPe is accepting fee by supplying traders an interface for all UPI apps including PayTM, PhonePe, Google Pay, BHIM. In addition the other apps are Mobikwik, Freecharge, True Caller, and other UPI apps.
It makes payments free for all businesses. It's goal is to become the best utility app for over 10 million offline merchants in India for all their business needs. BharatPe is solving the problems of every merchant and helping in the ease of business. Payments is the first priority for online users.
The company is also working to solve for accounting, sourcing of products, lending, customer engagement and compliance for the small businesses.
A smartphone with a data connection is enough to download Bharat QR mobile app.
Bharat QR payments are easy anywhere. Hence search the Bharat QR acceptance mark and QR code at the billing counter of any retail store or payment gateway page of any favorite shopping website/app.
Also Read | 5 Ideas to make money during Corona
If you want to pay at a store
Scan the merchant's QR code/type in the Bharat QR Merchant ID in the app.
If the Bharat QR enables with UPI, the users can pay through card or UPI.
Once the users select the desired option, enter the exact amount to pay the merchant.
Move with the transaction with your pin or pass code for the transaction confirmation.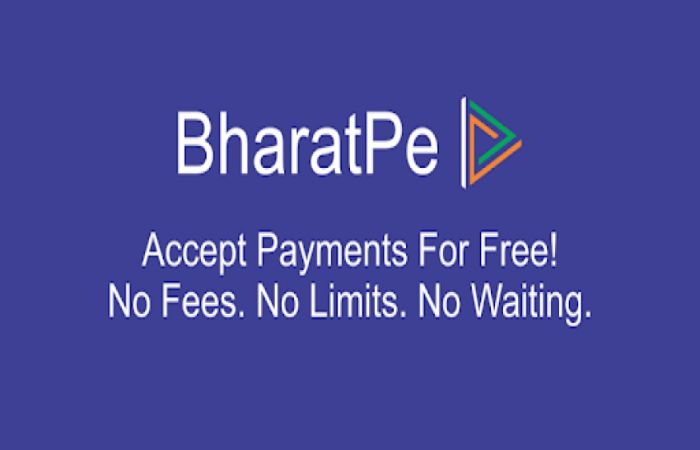 If you like this post, then leave a comment below this post. We are always ready to help you in case of problems you are facing. Also, don't forget to share it with your friends. For the latest updates, bookmark our website and keep visiting us.