A few months ago, a girl got a feeling that her boyfriend was cheating on her. It was one of
the most horrible feeling that she had dealt with. Then, she decided to spy on her boyfriend's phone and clear her doubts to become sure.
Now, the question was how to spy on iPhone without installing software? she did a lot of research and came up with a few apps that could be of great help.
Even though I found Spyic to be the perfect solution for your needs, I decided to name a
few more for your help. Here, I will be discussing 5 iPhone spy apps that do not require
you to install any software.
Top 5 iPhone Spy App Without Installing Software
1 Spyic: The ultimate iPhone spying app for you
Spyic is the best iPhone spying app of today's times. The application is effortless to use and offers entirely cloud-based services for all the iOS devices. There are customers in
over 190 countries who are using Spyic to spy on their partners to understand the truth.
Another thing that made me trust Spyic was the fact that some of the biggest media
hubs on the internet talk about the reliability of this app. For instance, Mashable,
TechRadar, etc. talk positive about the application.
Spyic solution for an iPhone works entirely remotely, and therefore, it was the best way I
could track my partner's activities efficiently. There is no need to install any application
on the iPhone.
This means that you do not have to have to risk the device user finding out. Also, no
storage place is occupied as there is no application being installed.
Spyic is a complete no-jailbreak spying solution. You can access everything of the
phone and get to know all activities through any web browser quickly.
You can perform advanced monitoring without accessing the phone physically. You can
access all social media accounts, text messages, media files, and much more easily.
You can learn more about it on Clickfree too!
1.1 Setup the Spyic application on iPhone without any hassles
Installing and setting up Spyic for spying on an iPhone is a trouble-free activity! If you
need any guidance, here is a step-by-step solution to help you out:
Step #1: Go to the official website of Spyic and do the registration there. Signing up for
an account is completely free. Also, the process is simple, so it barely takes any time to
set an account.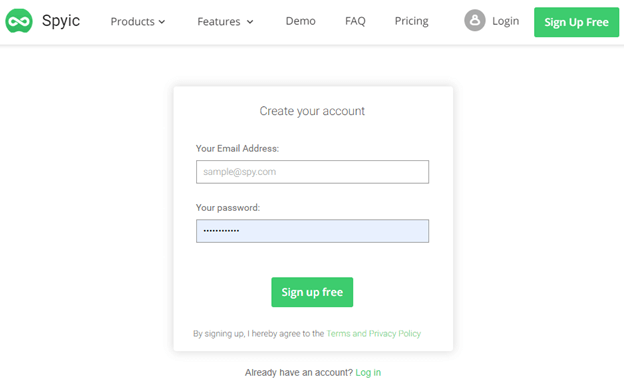 JIOMART launch in India- How Desh ki Nayi Dukan App work in India
Step #2: After you have signed up, you will have to enter the iCloud credentials of the
iPhone that you are planning to spy on.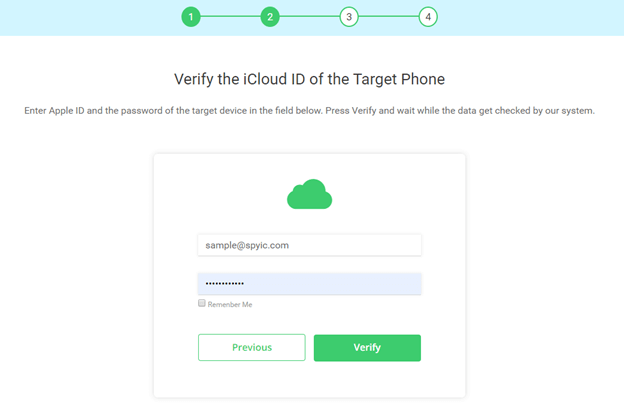 You don't need anything else as it is a cloud-based spying solution. Therefore, get the
iCloud credentials and no physical device is essential.
After adding the correct credentials, the data of the device would start syncing on the
Spyic dashboard. This can take a little while, depending on the amount of data. بيان ماتش
Step #3: After completion of this, you are all ready to spy on the iPhone! You can log
onto the dashboard of Spyic with your account credentials and monitor all activities
remotely!
All the things on the iPhone device will be visible to you on the left side panel on the
screen. You can read their Whatsapp messages, Facebook conversations, etc. without
even figure it out!
So if anyone asks you how to spy on iPhone without installing software.
Undoubtedly, you will say Spyic is the best spying solution for an iPhone!
2 Cocospy: Spy on the iPhone easily
Cocospy is another brilliant iPhone spying application that you can opt for. There are
more than hundreds of thousands of people spread across more than 190 countries
who use this application.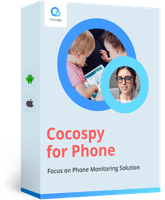 The best thing is that it can be used remotely to access everything on the iOS device.
There are excellent media houses like CNET who have reviewed the application as a
a fantastic solution to spy on an iPhone.
Without physically accessing the device, you can check the Instagram messages,
Whatsapp conversations, and more that exist on the iPhone. Moreover, even deleted
messages can be viewed!
The geolocation tracking feature of the application also adds to its utility. There are
features like geofencing as well. This helps in understanding if and when the device
crosses certain location boundaries.
Oneplus Referral Program Refer and Earn Free 1000 Rs Accessories
3 Phonesheriff: Access the iPhone files
Phonesheriff is mostly utilized by parents to track their children's activities. Therefore,
the application is more centric towards solutions catering to only that area.
For example, the parents can see the number of hours that the child is using the
iPhone. Even though the app has excellent UI and stability, its features are not very
extensive.
That is, it is good at the features it provides. However, Spyic and Cocospy are much
better when it comes to spying on an iPhone.
4 iKeyMonitor
iKeyMonitor is another iPhone spying application that you could opt for if required.
Again, this application is serving the purpose of parents wanting to keep an eye on their
children. That is, they can enforce better parental control using this application. مصطلحات سباق الخيل
They can protect their children from cyberbullying and block certain content and ads
too. The app is a good one but a little expensive when compared to one-stop spying
solutions like Spyic. Moreover, it requires jailbreaking the iPhone. Therefore, it is not the
most suitable choice.
5 Copy9
Copy9 does not require any jailbreak. Therefore, it is a decent iPhone spying solution.
The application does support quite a few social media platforms as well.
The customer support team, however, is not a very helpful one for this application. مكافآت كاس العرب
Therefore, if you are really looking for the best-fit solution, Spyic or Cocospy has to be a
perfect choice!
Cloud-based iPhone spying solutions are an excellent pick these days. This is because
physical access is not a necessity in such spying apps.
There are plenty of options available in the market for all kinds of spying solutions.
However, not all these solutions are alike and safe enough. That is, one cannot merely
trust any app.
Applications like Spyic are undoubtedly the perfect choice as the features that Spyic
offers are exciting, safe, and cost-effective too!
If you like this article(How to Spy mobile App Without Installing Software) then, please share your reviews with us and if you have any suggestions then also please share it with us in the below comments.
Connect with us on Facebook and Twitter. Thanks a lot for reading this article. Join our Telegram Channel or you can download Flipshope extension for the latest tricks and offers. For any queries please Whatsapp us on 9999488008.