"Never Fail Your Pocket"
5)Quantum Black Wired Qhm558 Earphone (Rs.180)
QHM 558 Headset is designed for personal computers and
notebooks and has an attached sensitive microphone. With an adjustable headband and padded ear pads, they offer supreme comfort even after long use. The headset has a cable length of 2 metres.
Quantum In-Ear Headphone for MP3,MP4,Ipod ,IPhone ,laptop
ROHS Restriction of Hazardous Substances Directive
EARPHONES WITHOUT MICS & Good Mylar Speaker
High Density Neodymium magnet (300KJ/M3)
No Mic
4)Zebronics Stereo Earphone Em990 (Rs.278)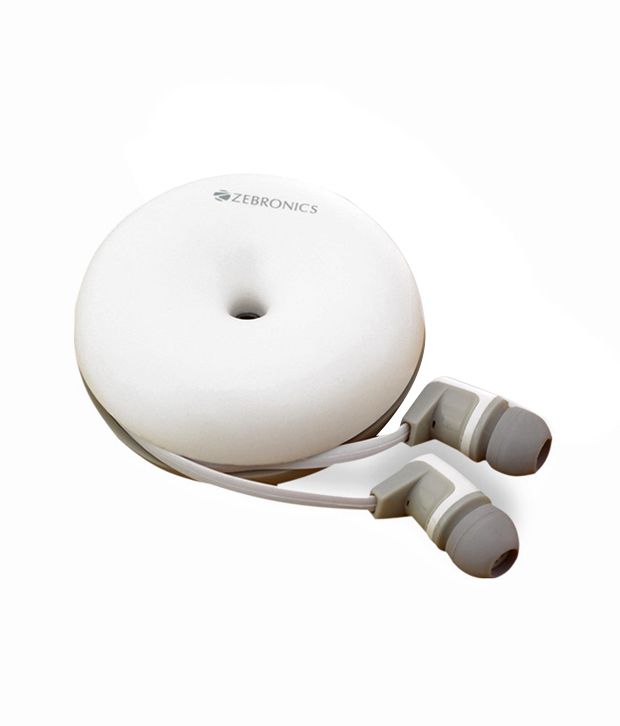 Impedance : 16 Ohms Sensitivity : 105Db/Mw Frequency Response : 20Hz-20Khz Noise Isolation : 24Db Cable Length : 115Cm Connector : 3.5Mm
· Type : In Ear
· Cord Length : 115 cm
· Jack Diameter : 3.5 mm
· Wired/Wireless : Wired
· Mic : Yes
3)Creative EP-600 In Ear Earphones(Rs332)
Get absorbed in the most hypnotic tunes drawn from these black and silver powerful earphones presented by Creative. This product from Creative is designed in the most brilliant manner that will certainly propel you to stand up and groove. Precisely tuned Neodymium magnet drivers and preferred frequency response blend to offer superb audio while keeping external interruption at bay. Set yourself free for hours of magical sonic experience with these earphones that contribute a secure and comforting fit.
A real partner during workout sessions, casual sojourns or at every move, this product is a sure shot grabber. Powered by 10mm Neodymium magnet driver units, the users are certain to take delight in clear, crisp sound devoid of ambient noise. It features 100dB/mW sensitivity that enables augmentation of bass response allowing you to hear distortion free output.
• Noise-isolating in-ear design
• Ergonomic design
• Deep bass and clear sound
• Perfect fit
2)Philips (SHE3590WT/10) In Ear Earphones (Rs.410)
Time to take your music with you wherever you go, with the Philips SHE3590WT/10 In-Ear Earphones! The Philips SHE3590 earphones are built for strenuous activity. The 1.2m long cable lets you move while plugged in to your favourite tunes. It boasts of small efficient speakers that reproduce precise sound with bass. It's perfect in-ear seal blocks out external noise giving you high-intensity listening experience. The earphones are designed in an ergonomic manner and are extremely lightweight and comfortable for extended usage.
The straight 3.5mm chrome plated TRS connector jack ensures maximum compatibility with most devices. To ensure that the earphones fit snugly with your ear canal, three ear caps made of a mixture of rubber and soft synthetic materials are provided to let you find the most comfortable fit. The cord has a protective rubber lining that does not let it tear even after regular bending and curling. The Philips SHE3590 comes in stylish and attractive white colour.
• Comfortable Rubber Earcaps
• 1.2m Cable
• Rubberised Cable Lining
• 3.5mm TRS connector jack
• Lightweight
• 3.5 mm jack plug
1)Skullcandy S2DUFZ-385 JIB In Ear Earphones (Rs.419)
Designed for the music lovers, the Skullcandy S2DUFZ-385 JIB In Ear Earphone (Lime/Grey) comes with an amazing amalgamation of style with performance. It features a 3.5 mm connector that facilitates you to easily connect the earphone with almost any gadget or device. With a frequency response range of 20-20 KHz, this excellent earphone produces crystal clear sound infused with utmost clarity and maximum noise suppression. Skullcandy JIB earphone offers 16 ohms impedance for an incredible audio quality. Get ready to enjoy your favourite songs with powerful and crystal clear sound performance with the Skullcandy earphone. You can buy Skullcandy S2DUFZ-385 JIB In Ear Earphone (Lime/Grey) at best price along with 1 year Skullcandy India warranty only at Snapdeal.
Color : Grey
Green
Cable Length : 1.3 m
Jack : 3.5 mm
Sound Pressure Level : 100 Ohm (Power On)
In-the Ear Design
10 mm Speaker Drive