Twitter moments is one of the first big features added to this network since Jack Dorsey took over as its new CEO and now this is replacing the position of the "Notifications" tab on the website as well as on the android platform. The iOS version of Twitter still has the Notifications tab in its correct place but we don't know what will happen after its gets an update.
Previously the Notifications icon was just on the right of the Home icon and now Twitter has placed the Moments icon to the right of Home followed by Notifications. This step proves that Twitter is eagerly trying to promote Moments among its users, worldwide.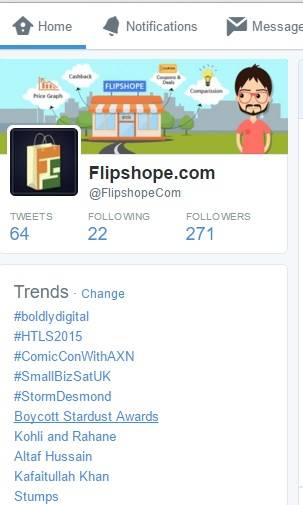 First it changed the stars into hearts which people accepted gradually but with this modification the company has gone a little too far. Tweeters across the globe are greeting this change with reluctance. The Notification icon is one the most clicked icons on Twitters and users are so accustomed to it that it's now engraved on their brains. Whenever a user logs into Twitter, that is instinctively where he clicks first but now clicking the icon next to the Home icon will open the Moments tab.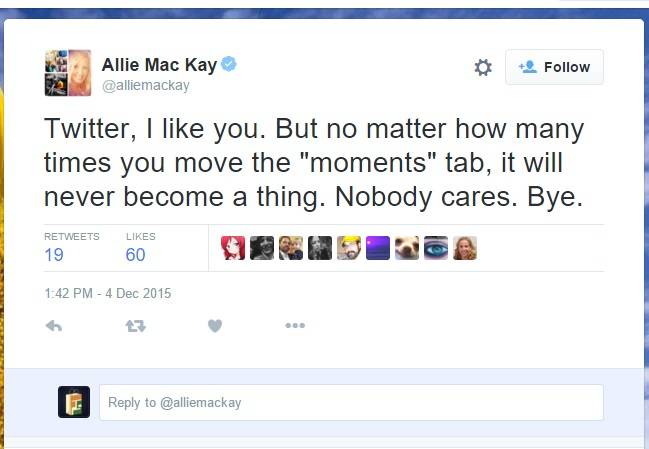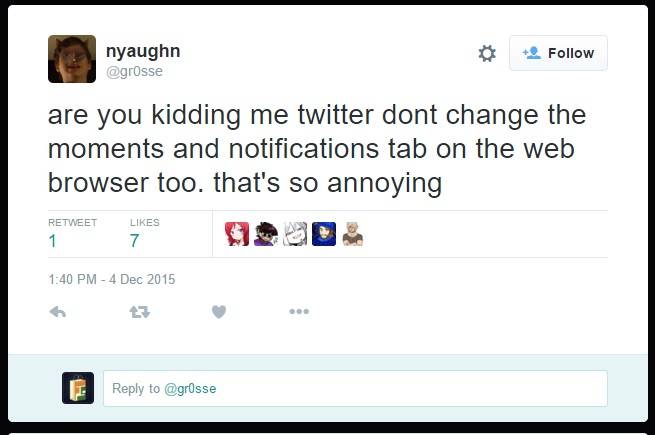 Moments promises to increase user engagement by displaying tweets and media from around the world. It basically displays the trending posts on the internet. Now, Twitter may have good intentions behind Moments, however, it's evident that Moments is not popular among the tweeters and this step to change the icon location only proves this point right.
Similar features can be seen in other social media platforms as well. Like Instagram has the "Discover People" option, Facebook has the "Trending posts" option, Snapchat has "live" option. Maybe twitter wanted to do something similar.