Online Business is gaining Popularity day by day and now even Instagram is offering Online Shop Option. Wanna Know How to Setup Instagram Shop? We are here with an Instagram shop creation guide so read ahead. With an Instagram shop you can sell or promote your products worldwide it gives you an amazing opportunity and you should definitely take this. Read ahead and learn to Create an Instagram shopping page with the below-given steps.
Related: How to get followers on Twitter | 5 Twitter Hacks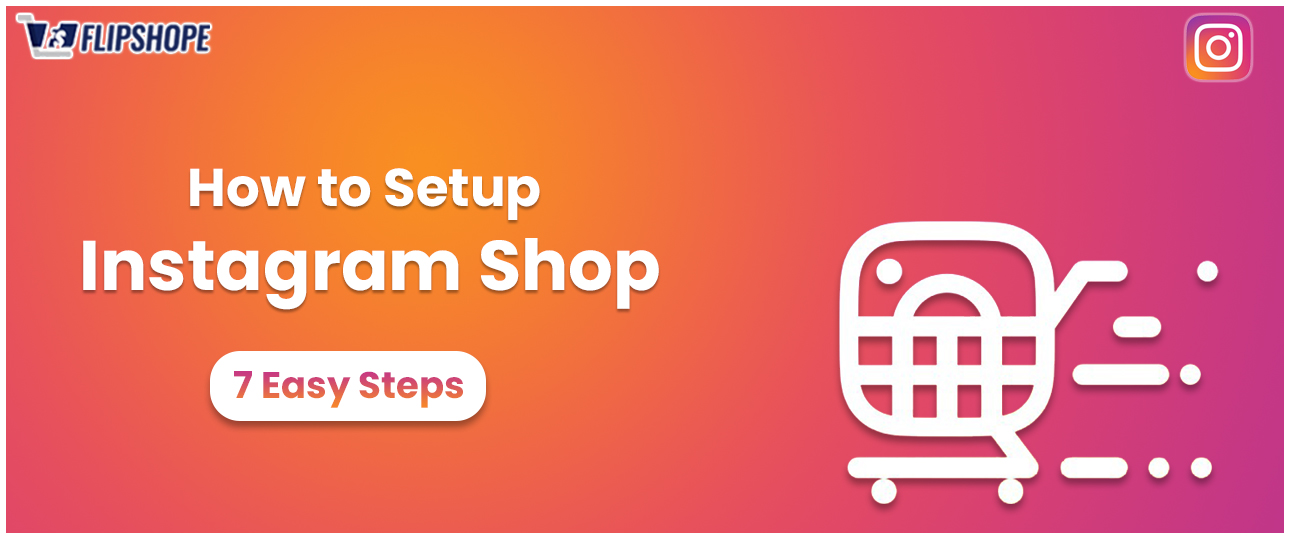 How to Setup Instagram Shop
Instagram is currently a very big opportunity for everyone who is engaged in business and whoever is looking for customers for their products. I hope you don't want to miss this golden opportunity of e-commerce and hence today we are giving some Steps by using them you can set up Instagram shopping Page.
1. Check your eligibility for the Instagram shop
The first and the most important point is to check your Eligibility for an Instagram Shop. And that depends on some of the key factors we are listing below with Details read them to know how to Setup Instagram Shop:
Compliance with Policies-
Your Facebook Account or Page must Comply with all the Facebook Terms and Policies Eg. Facebook's Terms of Services, Commercials Term, Community Standards, and more for setting up an Instagram Shopping Page.
Your Own Domain-
Must own a direct website with a single non-shortened domain and Facebook account and Instagram account must represent the same Domain name.
The location must be in a Supported Market-
For Setting up an Instagram shop Your Facebook Page and Instagram Account must be located in a supported market.
Demonstration of trustworthiness-
Your Facebook account or Instagram page must demonstrate trustworthiness, for this, you must have sufficient followers base on both Facebook and Instagram.
Accurate Information and Best Practices-
Products listed on Facebook or Instagram must be with Accurate Information and Price and your return policies must be clear on both platforms.
Related: Download Instagram Videos for Free | Methods for PC, Android, and IOS
2. Business or Creator Account is a must
You must convert your Instagram Account into a Creator or Business Account to Setup Instagram Shop, and to do that you can follow the steps given below:
Open the Instagram app and go to your profile page
Now go to setting and click on Account
In the account, section scroll down and click on 'Switch to Professional Account' Option
Continue to all the options now and you will reach a new window, select your Category now and click on Done.
On the next page, you'll be asked if you are a Creator or Business.
Your Business account is Absolutely ready now the Next step is to fill in all the relevant information on your Instagram profile page Such as Opening Hours, Business Address, Phone Number or Email, and Link to your Website, etc. for setting up an Instagram shopping page.
Now you are done with Instagram and for the next step, you must have a Facebook page with the same information you have filled on Instagram.
3.Connecting Instagram page to Facebook Page
For enjoying all the Features and for creating a shop your Instagram Account must be connected to your Facebook page we are sharing some points below so you can follow them and get one step closer to Setup Instagram Shop:
Open Instagram and go to your Profile Page.
Now Click on the 'Edit Profile' Option
You'll see a 'public Business Information' category under that category Select Page
Now if you have a related business page already select that or if you do not have a page you can select 'Create a new Facebook Page'
Your Instagram shopping page is now Connected and you can use the shop feature in Instagram now in the next step we'll tell you how to Upload Product Catalogue
Related: Indian Social media apps | Top 6 Made in India Apps
4. Uploading Product Catalogue
The Instagram shop works on Shopping Catalogue and you can connect the catalog in two ways we are giving both ways below with Details:
Catalog Manager:
With catalog Manager by Facebook, you can manually make a Catalogue by uploading products into it and managing them.
E-commerce Platform:
Facebook Has some Certified E-commerce Platforms like Shopify or BigCommerce. You can submit Catalogue through them.
5. Account Review
Once you are done with the above step and your Catalogue is ready you need to submit your account for Review. This account review typically takes few days but sometimes it can take Longer you can submit an account by following the below steps it's must to Setup Instagram Shop:
Go to your Instagram Business Profile and click the 3 Bar Option present in the top right corner.
Now select Settings
You will see an option of shopping sign up for that
Now follow all the steps to submit your account for review
You can visit 'Shopping' for checking your status at any time.
Your account will be approved for the shopping Feature, after approval you can turn on the shopping feature on Instagram.
6. Turning Shopping Feature on
So, as we already mentioned about Turing Shopping Feature on you can do the same by following the steps given below:
Open Instagram go to Business Profile and click on the 3 bar option present in the top right corner.
Now Select Settings
Tap on 'Business' and then tap on 'Shopping'
Now Select the 'Product Catalogue' that you want to connect to your account and then click on 'Done'.
Related: Sandes App | Best Whatsapp alternative?
7. Start Tagging
Your Journey to Setup Instagram Shop ends with this point, So now you can tag a product in photos and videos, follow below steps to know how to do that:
Simply tap '" Add photo"
After adding a photo add a caption
In the Next step tag on "Tag Products"
Now tap on the photo and search for products and select your products
Now Tap done and next tap on Share.
Now you are done your first product post is landed on Instagram and you can now upload more photos and videos like this and tag your Products in those images and videos.
Conclusion
Instagram Business account gives you the option to setup Instagram shop which has so many benefits for you like you can upload products and promote them you can sell products through Instagram which is directly linked to your website so it increases your website sales. It helps your business is becoming an international brand.
By using an Instagram shop you can increase your sales and give your business a new worldwide identity this helps your business a lot. Your business gets new opportunities.
If you like this article (setup Instagram Shop) then, please share your reviews with us and if you have any suggestions then also please share them with us in the below comments.
Connect with us on Facebook, Instagram and Twitter. Thanks a lot for reading this article. Join our Telegram Channel or you can download Flipshope extension for the latest tricks and offers. For any queries please Whatsapp us on 9999488008.